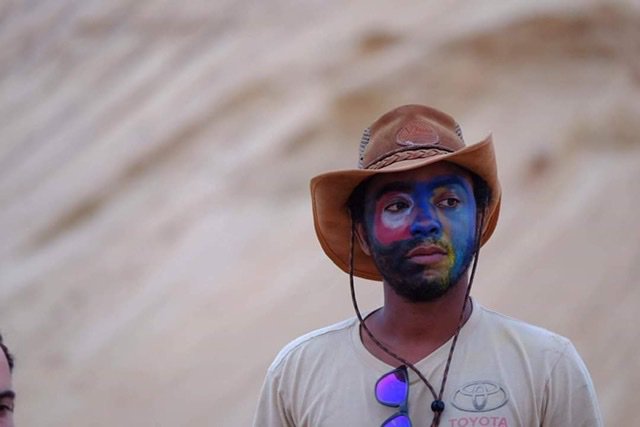 Anicetuss – Symbiosis feature written by Kevin Coakley (The Sound Sniffer)
I sit here in London this evening after yet another challenging week of quarantine completed. This virus doesn't seem to be shifting anytime soon and today was the first day I felt a little bit drained by the whole thing. I have decided to do a bit of a content switch with the kind folks at EKM and share one of my electronic tunes here instead of on my site. This is a real privilege for me as I have been a big fan of what EKM has been doing in recent years. I wanted to make sure I put forward the best possible song to connect to this little write up. I decided Angolan producer Anicetuss debut single 'Symbiosis' is a suitable accompaniment.
I have been a huge fan of African House music for the last five or six years. I witnessed a Floyd Lavine DJ set in Budapest last year – it was probably the greatest set I've ever heard in my lifetime. There are a slew of talented producers coming out of the African continent at the minute like Culoe De Song, Jazzuelle and Shimza. I love the bouncy nature of African House – the uplifting excitement it oozes, gets me dancing.
Anicetuss has just released his debut titled 'Symbiosis' and I have been secretly bopping to this one for weeks in my house. It was released on Friday and has received quite a good reception so far. As soon as I heard the tribal rhythmic beat pattern come in, I was nodding my head in anticipation. The song builds and builds progressively and we are then hit with a supreme Dub bass-line that polishes the whole arrangement off. I love the artistry of Anicetuss – He has got a keen ear for sound – Looking forward to hearing what else he has up his sleeve.
Stream Anicetuss – Symbiosis on Youtube below!
I am the founder of London Based Blog 'The Sound Sniffer' – I'm a complete music fanatic and gig booker. I have been churning out reviews for two years now and have no plans to stop anytime soon. I favour downtempo electronic and love soft intricate beats. Check out my website and have a scroll. You can find our playlists, gigs, interviews and more. Stay safe everybody.
Follow The Sound Sniffer:
Follow Us On: