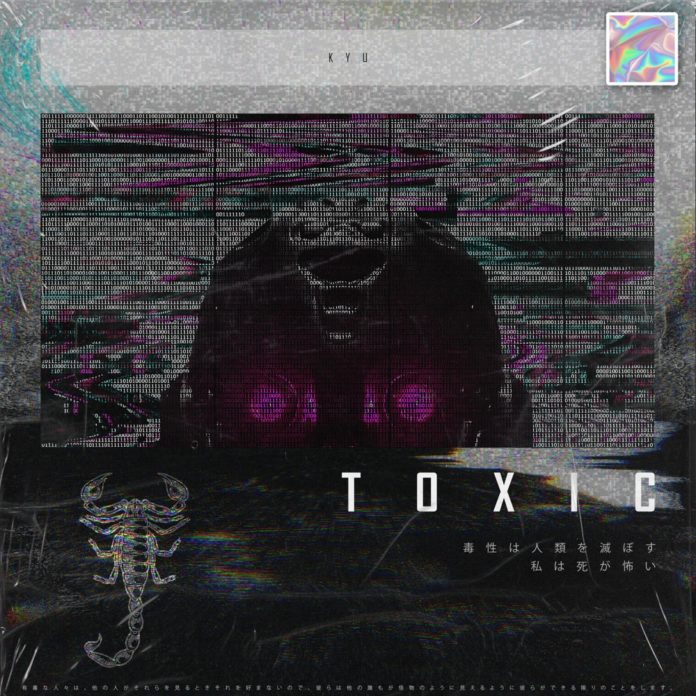 The incredibly talented Dubstep DJ/producer KYU has returned with his first track of 2020 entitled, 'Toxic.' Those who are a fan of his music know just how incredibly catchy and bass-heavy his tracks are and this release is no exception. Also, to make things extra special for the fans, he has put out 'Toxic' as a free download. KYU is slowly becoming a force to be reckoned with and we are beyond excited to feature his brand new song.
'Toxic' is unlike anything you have heard before from KYU. It is a powerful track that contains a very punchy and aggressive baseline, perfect to set the dance floor on fire. The song starts with a super uplifting melody that paves the way to an earth-shattering drop, staggered with perforated dancy vibes which are both trippy and electrifying. As the track progresses further, KYU surprises the listeners by introducing three more different drops, each more polytonal than the last one. This just proves how amazingly creative he is at what he does!
Another thing which makes 'Toxic' such a banger is that you can trace the influence of Drum & Bass. This is something fresh and truly defines the limits of what is seen as conventional dubstep. It shows what could be achieved with a work of art of a sonic brainchild of a supernatural mind.
'Toxic' is quickly becoming a fan favorite and has been streamed thousands of times on Soundcloud, YouTube and Spotify. The song takes everything there is about Dubstep, strips it down, and conveys an absolutely electric tune. The overall feel of the song is great and will surely get the crowd raving at major festivals and clubs.
Kyu has outdone himself with this track and we are looking forward to his future releases.
Stream "Toxic" on Youtube below and grab your copy HERE!
You can also enjoy the track on Spotify and Soundcloud!
More about KYU:
Kyu is an American DJ and producer whose bass-heavy music encourages a new wave in a prominent scene. At 22 years-old, Kyu's production capabilities match with long-time professionals; yet has a significant musical passion for the future of electronic music which sets him apart from others. Release of Kyu's "Four Horseman" track demonstrated the entry of his heavy electronic sound with future garage, drum & bass, dubstep, and trap influenced heavy collisions. He recently joined the family at After Hours Management and aspires to seek what the future unfolds.
Follow KYU:
https://open.spotify.com/artist/3mVKEV1iK1geRbRQAPJN4j
Soundcloud.com/kyu-music
Instagram.com/official_kyu
Facebook.com/officialkyu
Twitter.com/imKyyyu
Join us on:
Spotify
Soundcloud
Mixcloud
Youtube
Facebook
Twitter
Instagram