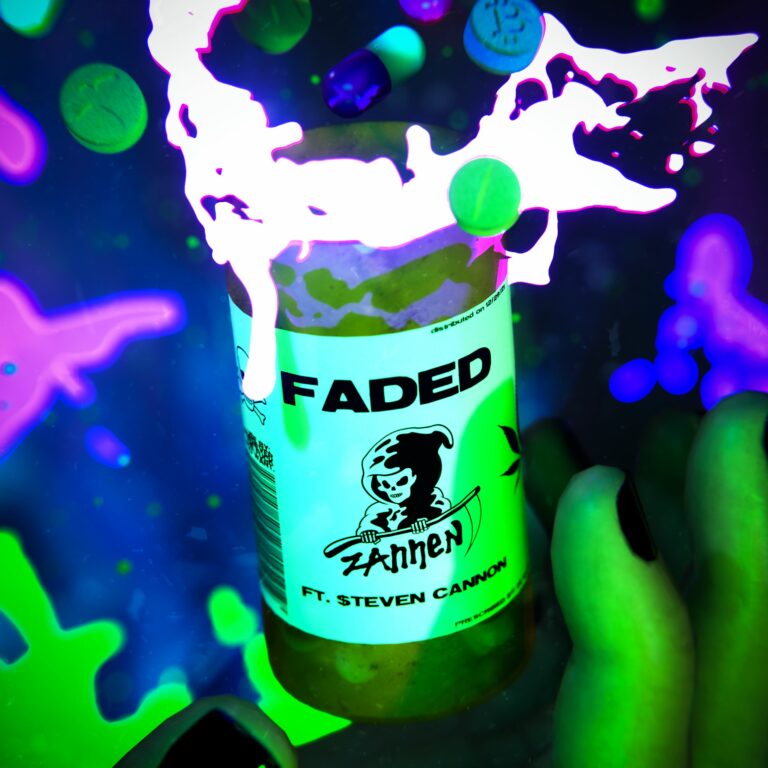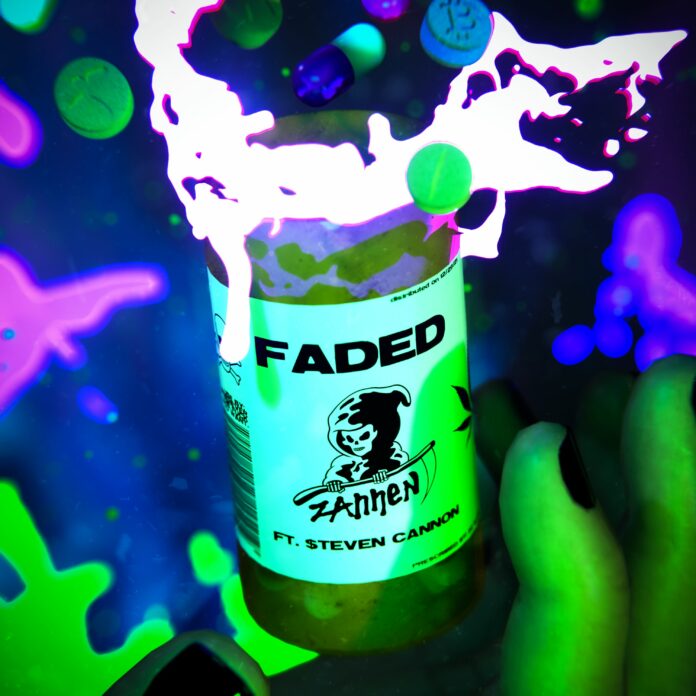 Today, we are thrilled to feature an electrifying new release by $teven Cannon and Zannen entitled Zannen – Faded ft. $teven Cannon. $teven Cannon, aka XAN MAN, is a 25-year-old rapper raised in Cincinnati, Ohio. The first time he published his tunes on SoundCloud was way back in 2014. Today, he has gained millions of streams on SoundCloud and reached over 200,000 monthly listeners on Spotify alone. He also grew a fan base of hundreds of thousands across social media platforms. Spoilers ahead, this new Zannen music & $teven Cannon song is an outstanding, heavy-hitting and perfectly executed blend of Dubstep & Hip Hop music!
Zannen – Faded ft. $teven Cannon kicks off with a dark synth melody, shortly after, $teven Cannon's vocals come in with hefty brass hits and slapping drums. The sliding 808s are well-aligned with the kicks, they are distorted and designed solidly along with rich claps. The percussion pattern is a crucial bit when it comes to Hip Hop music because it is one of the key elements for building the energy of the track. The closed hi-hats are generating the necessary dynamism which is perfect for $teven Cannon's on point bars and top-notch delivery. After his intoxicating bars, the drop parts come in with a face-melting intensity. The synthesizer melody dramatically switches up for both drops transforming the song into a wild Dubstep banger with XAN MAN's hype vocals. 
This new Zannen music & $teven Cannon song lets you experience two different genres at the same time creating a badass crossover festival anthem. If you enjoy Dubstep & Hip Hop music, we are sure this song will be a great addition to your music library and playlists! Faded is available right now, check it out below!
Stream "Zannen – Faded ft. $teven Cannon" on Spotify below!
Looking for more music like "Faded ft. $teven Cannon"?
Check out our New Dubstep Essential Spotify Playlist!