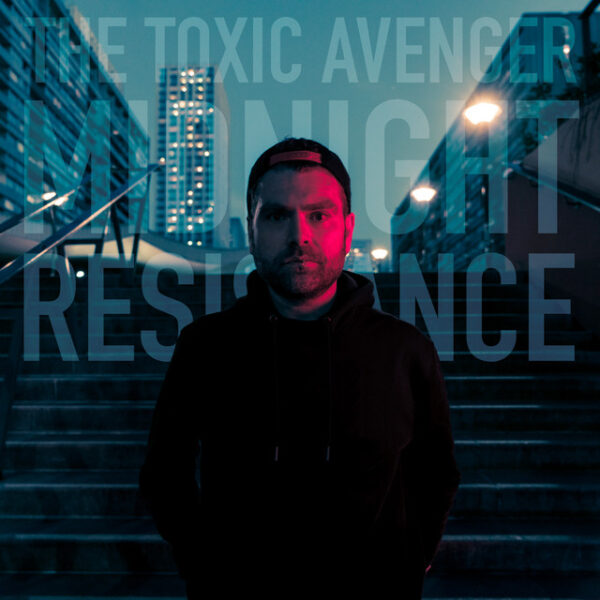 Hailing from France, The Toxic Avenger is a gifted producer who is popular for infusing cinematic elements with his signature sound to create wondrous music for the fans to enjoy. He has raised the bar for electronic music composers and have scored not only for popular video games like, 'Watch Dogs' and 'Need for Speed' but also for different films including, 'Mutafukaz.' He has now released a special song called 'ЧЕРНОЕ ЛЕТО (Black Summer)' on Enchanté Records. It is a mesmeric song that will create an opiate aura around you while the entrancing melodies will absorb your attention. It is a unique tune that will fit perfectly in your Melodic House & Techno playlist. 
'ЧЕРНОЕ ЛЕТО (Black Summer)' by The Toxic Avenger is a warm track that gives off an enchanting vibe. The song remains graceful, and utterly resonant throughout its flow. On the track, the French DJ/producer exhibits his versatility when it comes to producing alluring music showing how skilled he is at what he does. This exhilarating tune has a variety of uplifting elements, rhythm, and melody all of which create the track's bewitching effect. The interpretation of this song is stylistically varied, as he infuses his own personality into this beautiful tale of trying to escape his demons.
The Toxic Avenger's 'ЧЕРНОЕ ЛЕТО (Black Summer)' boosts a comforting melody that slips through the gleaming chords like slivers of sunlight, defying genre and eschewing styles. He has masterfully wielded this intriguing track with certainty and intent as it draws you in effortlessly. The rhythmic beats of the track are fused perfectly with the bouncing basslines and melodic synths that will easily transport you. Issued by Enchanté Records, this song certainly needs a spot in your Melodic House & Techno playlist.
The in-depth rhythms, the acute pad work and the smooth flow of 'ЧЕРНОЕ ЛЕТО (Black Summer)' makes it a flawless delivery by The Toxic Avenger. It is an eloquent track that will make you feel overpowered with different emotions. In fact, this Enchanté Records' release will overwhelm the listener by the constant pull of the song's beautiful melody. Considering how brilliantly he has structured this track with a cinematic touch, it was a no brainer for us to make this tune a part of our Spotify Melodic House & Techno playlist. 
Download 'The Toxic Avenger – ЧЕРНОЕ ЛЕТО (Black Summer)' HERE and stream the song on YouTube below!
Connect With The Toxic Avenger:
Join Us On:
More About The Toxic Avenger:
Découvert par le label Iheart Comix à Los Angeles en 2007 et aprés trois albums en France depuis 2010 (feat Orelsan, Disiz, José Reis Fontao, Lexicon, South Central, Annie, Sophie Tith…), The Toxic Avenger devient un des musiciens de référence de la musique électronique française. Récompensé d'un disque de platine pour une des ses compositions sur la bande originale du film « Comment c'est loin » des Casseurs Flowters en 2016, et du Ping Awards 2016 de la meilleure musique de jeux video pour « FURI », il multiplie des placements sur des jeux ou pub comme Need for Speed, Watch Dogs & the Crew (Ubisoft), Nissan Qashqaï, Toyota Prius, etc. Il vient de terminer la bande originale du long métrage d'animation « MUTAFUKAZ » (Ankama) qui sortira au deuxième trimestre 2018 en Europe, Japon et Amériques.(voix off France par Orelsan et Gringe). Sur scène, d'abord en DJ, il enchaîne les tournées aux U.S., Mexique, Afrique du Sud, Australie, Allemagne, Espagne, Suisse, Italie), ainsi que plusieurs formules live (guitare/ batterie) en 2009/2011 en salles et en Festivals (Transmusicales, Solidays, Astropolis, Reperkusound…) ou live machines/clavier/ chanteur en 2013/2014 (Printemps de Bourges/Phoenix ,Marsatac, Positiv festival, Garorock …) et jouant sold out à Paris à la Machine du Moulin Rouge ou à La Cigale.