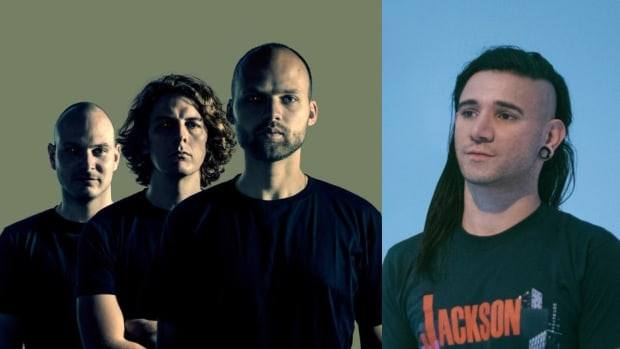 Oost Nightclub in Groningen, Netherlands, played host to an exceptional shock set that went nearly double-overtime on the evening of February 1st. Skrillex B2B Noisia (Thys) is just as legendary as it sounds. They went back to back for a 3-hour Surprise DJ set of techno, house, breakbeat, and everything in between that plays around 130 bpm. Running the spectrum from simmering bass music to experimental tech house sound collages to syrupy pop. It creates a unique space for a variety of tracks and moods, with a union not found in any other compilation right now.
It's hard not to get excited seeing two big names like Skrillex and Noisia on the same DJ mix. It's even more exciting knowing we have the audio of their collaboration, and it sounds absolutely epic. The expert-level audio design and producing skills shine through. This mix, which features Noisia's own edits in addition to cuts from Skrillex, is a perfect late-night DJ set with both upbeat and slower takes on genres ranging from techno to bass house. The set delves into different panoramas here, drifting between the earthly and the heavenly, the harsh and the smooth. After their performance, Thys dropped a few words on Twitter and stated:
Yesterday was one for the books. 90 minutes set became 3 hours set… Not even surprised. We did end up playing a few dubstep tunes, but mostly techno/electro/breakbeat/house/whatever you call that good stuff at 130 bpm. Thanks Groningen and lovely OOST crew, thanks @Skrillex <3
Skrillex and Thys' mix orbits around the listener, propelled by wubby drops and crackling snares, beeps, and whizzes. It's not an exaggeration to call this set utterly exquisite. It is modern club music that greets its history while still moving it forward, courtesy of two of the best in the game!
Stream Skrillex B2B Noisia (Thys) DJ Mix On Mixcloud below.
More About Skrillex:
In a cluttered home studio in downtown Los Angeles' Arts District, mere blocks from where he wrote "Scary Monsters & Nice Sprites", the song that sold millions of copies and helped instigate one of the largest shifts in modern American music in recent memory, the galvanizing totem of a youth movement daps at a midi controller, ceaselessly cuing the same snare sound over and over for literally hours. Despite being one of the biggest names in music, Skrillex hasn't walked away from the 'do-it-ourselves' attitude he's had since his start. "It's all about making true partnerships. I think the less you can take out of something and the more you can do yourself, it's more equal-interest. So you're not taking out big bank loans, you're betting on yourself and you can sustain everything. Maybe it takes a little longer — it's been since 2004 to get to where I am now, with the same team, the same manager. That's how we did it. There was no rush ever to get giant checks."
More About Noisia:
Original, emotional, visceral. These are all words that are used to describe Noisia's music and each is more than justified. In less than a decade the Dutch trio, renowned for their unparalleled technical skill, has gone from releasing drum & bass on now defunct independent labels to crossing multiple genres, scoring for triple A video games, having their music used on trailers for Hollywood blockbusters and producing and remixing tracks for some of the world's biggest artists.
Follow Skrillex:
Spotify
Apple Music
YouTube
Facebook
Twitter
Instagram
Website
Follow Noisia:
Spotify
Soundcloud
YouTube
iTunes
Beatport
Facebook
Instagram
Website
Join Us On: