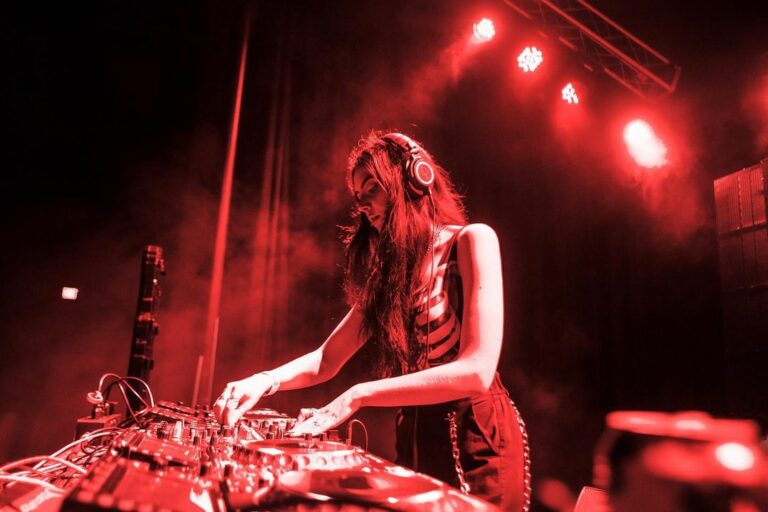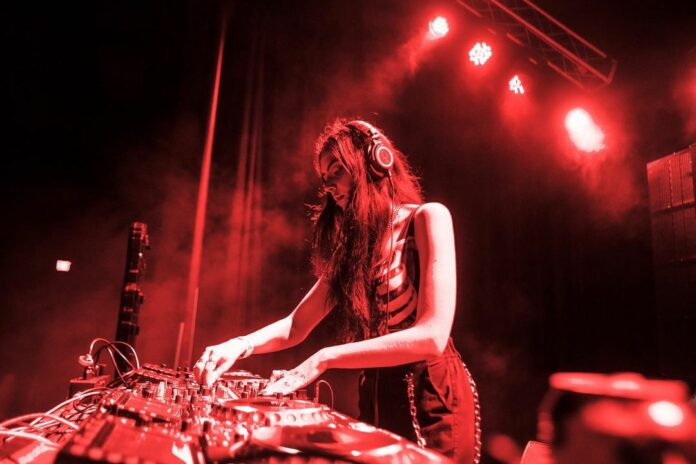 Skellytn is still riding high following her Neurocomputer album of 2022. The concept from Neurocomputer now continues in 2023 with the release of the Megacorporation EP by Skellytn as the half-human half-cyborg robotic arms dealer has taken her influence and power to an even higher level. Villain is a single off the new EP that really encapsulates the Skellytn experience. It provides the listener with a dark heavy Neurofunk Drum & Bass music ride. This new Skellytn 2023 DnB song is constantly pushing down the accelerator with its only moments of letup used to set up an even more intense section.
Skellytn – Villain has a fitting opening with blaring cinematic low brass drones playing over a tribalistic drum line. This blend of instruments is often heard in movies as the villain appears. Next, a looping industrial synth joins the brass and drums increasing the intensity until it reaches a climax as a voice drop proclaiming, "Enemy is destroyed", setting the powerful DnB groove in motion. Speedy hi-hats, a thumping kick drum, and a crisp-sounding snare drum propel Villain forward like an adrenaline shot during its DnB sections. A pulsing synth accompanies the drums adding extra groove as its resonance varies its speed like a chainsaw. A syncopated synth melody takes the reigns from the chainsaw-like synth for the second half of the first DnB drop. This loop continues until the drums stop making way for the brass drones and industrial synth from the introduction to set up another section of intense DnB.
Following another "Enemy is destroyed" voice drop and a large synth swell, the second round of electrifying DnB commences. This time a twisting and swelling synth works in tandem with the chainsaw-like synth. The groove now also includes a rhythmic aspect to it that emulates the sound of artillery being fired. Villain at this point has shifted to mind-blowing intensity until the return of the melodic synth loop joins in again leading it to its conclusion.
Bassrush Records from the Insomniac Music Group is the label releasing the Megacorporation EP from Skellytn. Bassrush is the same label that has provided the release of other great DnB tracks recently. Those releases include Monster the emotional song about inner conflict by REAPER and Josh Rubin as well as the high-octane track Here To Stay by Dux N Bass featuring ELIAZ. Villain. the new Skellytn 2023 DnB song, as well as the Megacorporation EP as a whole, is in good company with Bassrush bringing its dark heavy Neurofunk Drum & Bass music experience to a catalog full of great bass music artists. If you wish to see Skellytn performing tracks from the Megacorporation live you can find her on select dates as part of Riot Ten's Hype Or Die Tour running through December of 2023 across North America.
Stream Skellytn – Villain on Spotify below!
Looking for more music like Villain?