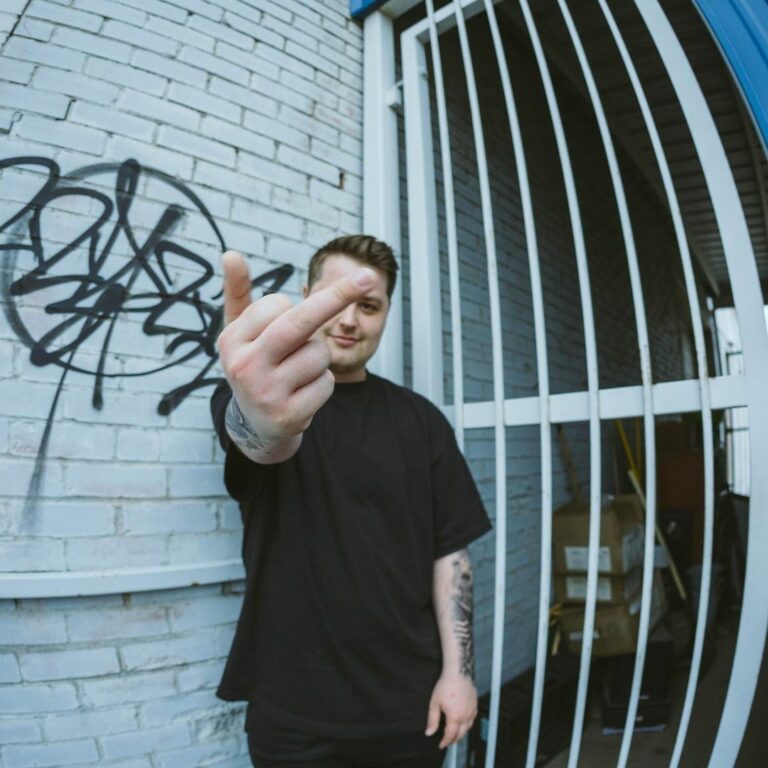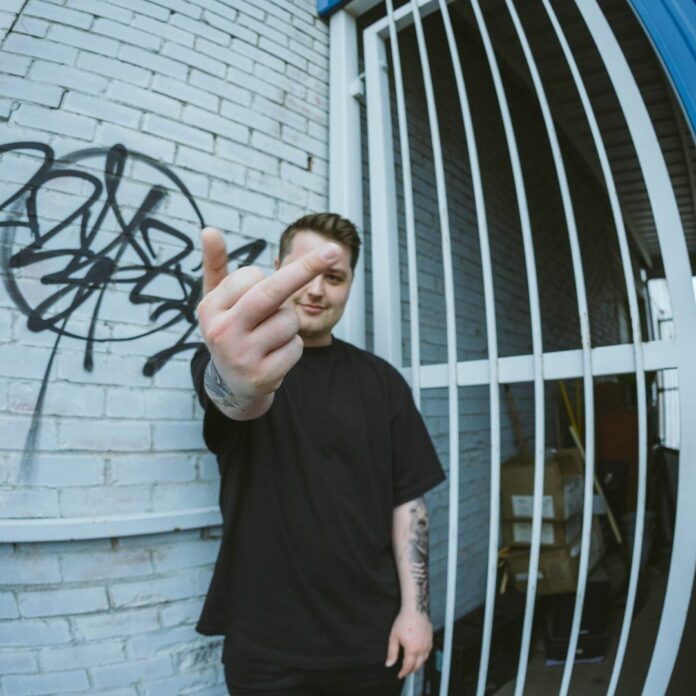 Dallas-based producer Perry Wayne vaporizes the asphalt with a new song from the Embers EP titled Ride or Die. With a fury of a beast unleashed to the Earth from the depths of Hell and the warmth of a diesel engine, Ride or Die captures the atmosphere of a race with life placed as a bid.
Perry Wayne starts the ride with the entire song slowly looming out of a low-pass filter. The first recognizable element we hear, are the focused and anxiety-driving grime flows that will accompany the song during its entire length. As the bass drum brings everything in focus, the Trap-style snare rolls start accelerating the track, accompanied by risers and intensifying bass. Within less than 30 seconds, the new Perry Wayne song builds up everything that is needed for its insane drop.
The speed, with which everything unfolds on Perry Wayne – Ride or Die, knocks one off of their feet. Especially with the sudden beat change, that switches from the standard snowball-like Trap-influenced development into the spine-breaking stomp of Dubstep. Followed by a burst of heavily distorted synth-bass, it creates a swinging groove by relying on the contrast between the low-frequencies and plucky rhythmic synths, driven past their clipping point. On its second and third laps, the last track from Perry Wayne's Embers EP only adds weight and warmth to the already established structure.
The creative usage of clipping is a dominant technique used on almost every track of the artist's new EP. A kind of sound perfectly reflected by the cover art of the release, it, of course, implies a different kind of mixing that would allow all the cleaner elements of the tracks to be impactful and not drown in the wall of sound set into motion by Perry Wayne. And, thanks to the skillful production, the new Gud Vibrations release achieves this goal, making the new EP a memorable and exciting listening experience from start to finish.
Stream Perry Wayne – Ride or Die on Spotify below!
Looking for more music like Ride or Die?