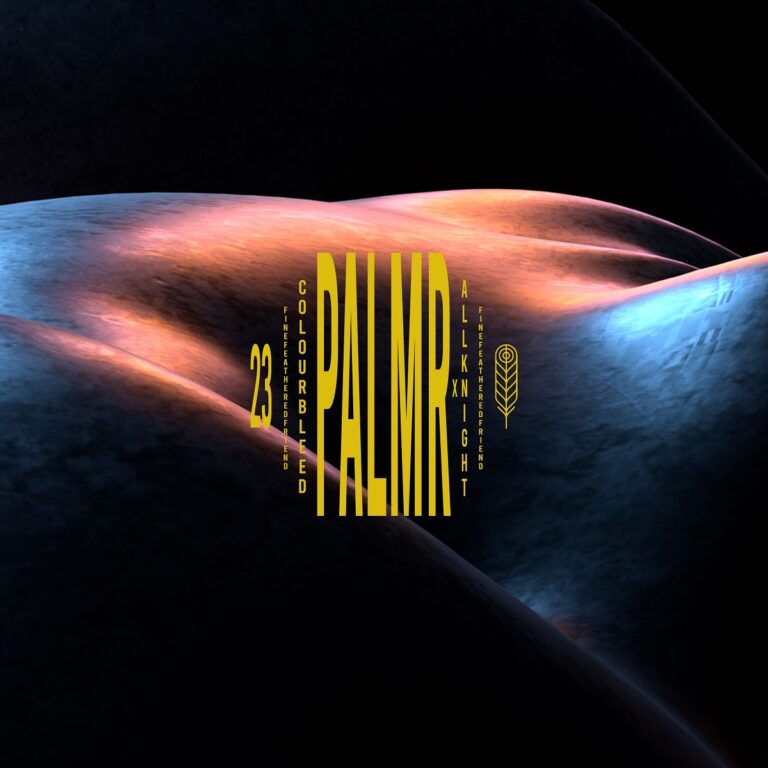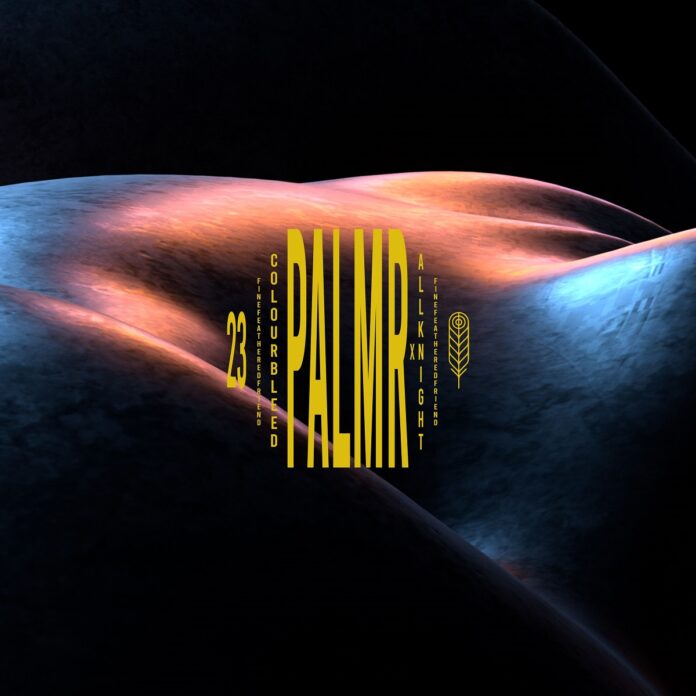 Very much in the vein of deep and emotional Vocal DnB and Electronica music, Colour Bleed is the new collaborative track from London-based producer PALMR and Glaswegian topliner ALLKNIGHT.
Despite the fact it is PALMR's first real foray into Drum and Bass (in the past he's been known for his atmospheric electronica), PALMR & ALLKNIGHT – Colour Bleed is an intense and invigorating track that will transport you to a sunset-washed balcony where you are relaxing with the person you love. This feeling is conveyed through the echoey vocals and tender lyrics ("open me up / not part of the machine") that dominate Colour Bleed, as well as the pulsating feel which emanates from the waves of energy that come and go throughout the track. Combine these elements with PALMR's notable production flourishes in the form of distorted background sounds and drum patterns with heavy equalisation effects, as well as ALLKNIGHT's distinctive vocal style, and you can ensure that listeners won't be forgetting Colour Bleed in a hurry despite its relatively short running time (just under three minutes).
As for the influences behind PALMR & ALLKNIGHT – Colour Bleed, it's likely that much of these stem from the artists' very different musical backgrounds. With PALMR (real name: Robin Pearkes) having previously had his tracks recorded at Abbey Road Studios and performed at the Royal Albert Hall, and ALLKNIGHT (real name: Jodie Knight) having recently supported Rick Astley on tour, had her songs performed at Creamfields and graduated from Paul McCartney's performing arts university in Liverpool.
Take credentials like these into account, then, and it's no wonder that the new PALMR & ALLKNIGHT song is as remarkable as Colour Bleed, a track which surely represents some of the best deep and emotional Vocal DnB and Electronica music we've heard this year.
Stream PALMR & ALLKNIGHT – Colour Bleed on Spotify below!
Looking for more music like Colour Bleed?