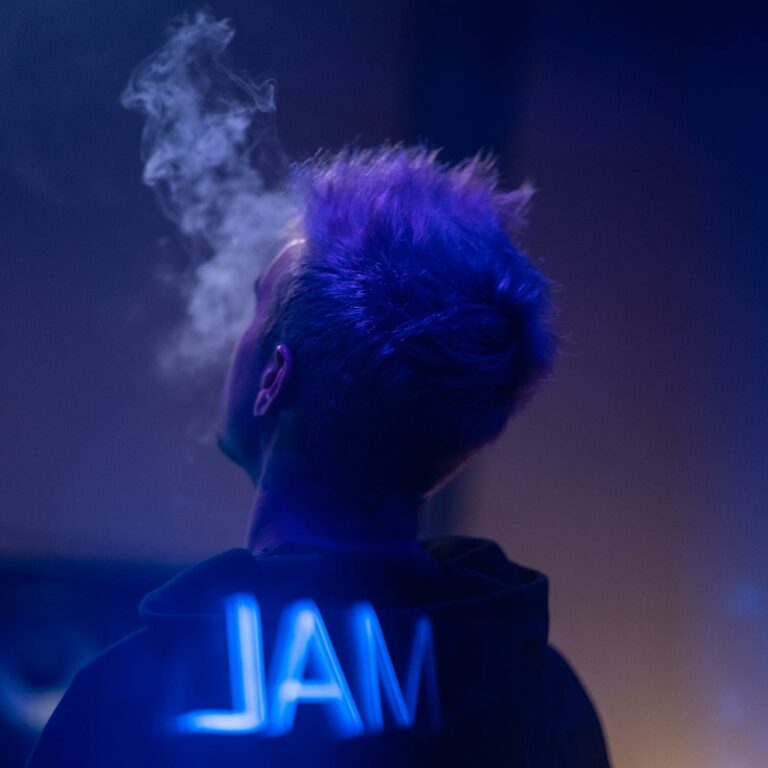 Bassrush is at it again with the new OddKidOut song DISTORTO, a song that sounds like a lovechild of Stoner Metal and Trap. Part of the new Bassrush Records Prophecy Volume 6 compilation, DISTORTO is everything one would expect from such a title, with a neck-twitching groove as a cherry on top.
The Philadelphia-based musician's energetic blend of Hip-Hop and Electronic Music gets a Rock 'n Roll injection on the new song. The short riff on the intro, that sounds like it's coming from a 2000s demo-tape from bands like Electric Wizard or Sleep, doesn't exactly set the mood of the song, but instantly manages to impress and grab the attention. However, OddKidOut abruptly cuts it, giving the stage to the metallic wobbly bass sounds and the simple, but groovy drum pattern, mainly revolving around a heavy kick drum and a live clap sound.
A short Rap sample, that serves as the refrain of DISTORTO, intertwines with the bass, but soon becomes the main focus on the new OddKidOut & Bassrush song. As the listener's attention becomes nailed to this hypnotic groove, the bass gets subtly distorted after each cycle, becoming more and more reminiscent of the riff heard in the intro.
However, both, on the verses and on the drop, the somewhat oriental melody acquires purely digital qualities. On some parts it starts sounding like a swirling Dubstep synth, on the others it gets this weird, wide-sounding distortion, that is usually a common side-effect in additive synthesis, with the guitar-like "head" from the intro appearing only in transitional moments and signifying an intensification or a restful moment on the track. With Bassrush Record's diverse-sounding catalog of artists, it would be a stretch to say that DISTORTO is the track that defines the whole mood on the Prophecy Volume 6 compilation. However, OddKidOut's song can be thought of as the general vibe one would expect from the US-based label's compilations.
Stream OddKidOut – DISTORTO on Spotify below!
Looking for more music like DISTORTO?