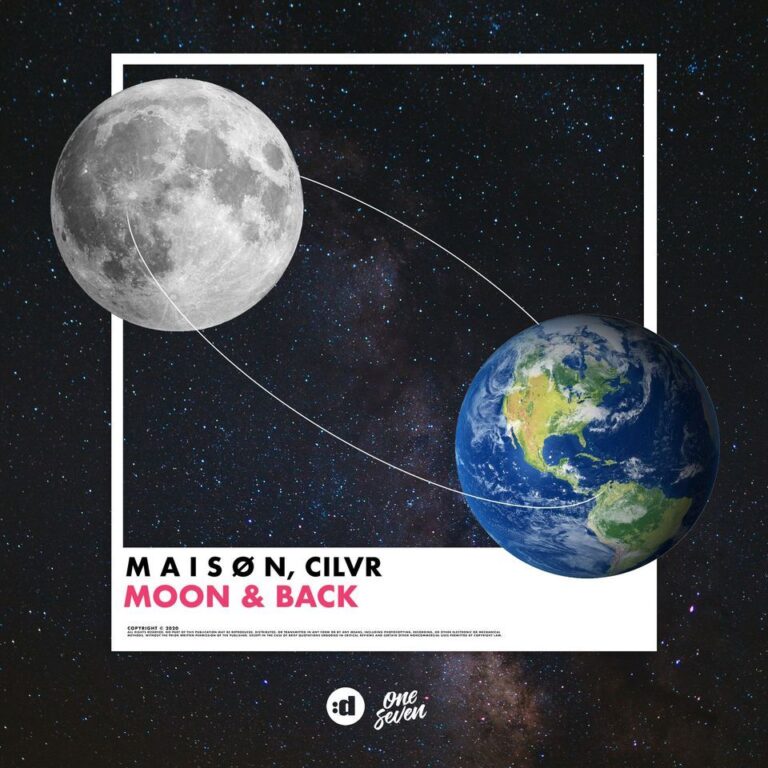 MAISØN made quite a buzz when he debuted with the release of his track, 'Under My Clothes.' The track was released by Armada Music which is home of stars like Loud Luxury, Lost Frequencies, and Afrojack. After the success of this song, the Swedish producer disappeared from the scene but now he is back! He has just put out a soulful track called 'Moon & Back' with the beautiful vocals of CILVR. This song is a Deep House cover of the classic Savage Garden mega-hit song by the same name. Released on Sony Music / Disco Wax, it is the perfect tune to dedicate to someone special.
We didn't think someone would be able to put an electronic touch this good to 'Moon & Back' by Savage Garden but along came MAISØN and CILVR with their version. Their take on this timeless classic has got us in love with the track all over again. It's a song that will resonate with your soul. The track tells the story with enchanting vocals, swirling melody, ethereal percussion, and a chunky bassline. The aura of this Pop & Electro Pop track is glorious and eloquent. The duo maintains an air of control, and the track retains its entrancing allure throughout the end. The song introduces some catchy hooks and other charming effects echoing over the top, giving rise to a rousing atmosphere.
'Moon & Back' by MAISØN and CILVR is a euphoric cut that is beautifully structured with warm vocals that ride over a retro beat and a funky bassline. The track rolls along gently over the glittering synth while deep pads and soothing melody uplifts the energy of this opus. The song builds a compelling air with its undulating percussion that pushes the rhythm forward with a jaunty vibe.
MAISØN and CILVR's cover of 'Moon & Back' by Savage Garden is a fine work of art. The melodic nature of the track keeps the feel nice and propulsive. This song certainly took us by surprise, leaving us astounded by its quality production. We now expect MAISØN to deliver us with more of such feel-good music to jam to in the future!
Stream 'MAISØN – Moon & Back (ft. CILVR)' on YouTube below!
Streaming Options:
MAISØN – Moon & Back (ft. CILVR) Apple Music
MAISØN – Moon & Back (ft. CILVR) Spotify
MAISØN – Moon & Back (ft. CILVR) Soundcloud
MAISØN – Moon & Back (ft. CILVR) FREE DOWNLOAD
MAISØN – Moon & Back (ft. CILVR) Download
More Streaming Options Here
---
More About MAISØN:
Hailing from the woods of Sweden – the 29-year-old – Swedish artist "M A I S Ø N" debuted with "Under My Clothes" released on "Armin van Buuren's" imprint Armada Music. A record label which is home to legendary artists such as: "Lost Frequencies", "Afrojack", "Loud Luxury" and many more.
After a year of complete silence, "M A I S Ø N" is ready to share what he has put all his focus on.