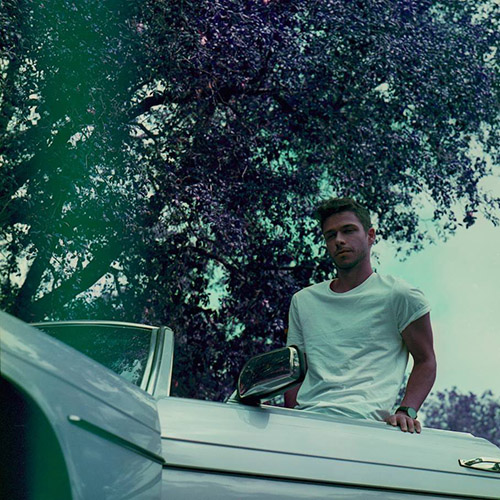 This week we continue our Last Played guest artist series with Palm Trees. The super talented producer and songwriter has just released a new single titled "Missing U," and has more new music on the way.
We have asked Palm Trees to create us a Spotify playlist based on his most recent track listens – check out his tunes below.
Lauv – "Getting Over You"
I'm just a massive fan of his – production, writing and vocal-wise. When I found out he's a bedroom producer who does his own stuff that made me love him even more.
Tove Styrke – "Changed My Mind"
She's been releasing solid singles for a long time! "Say My Name" got me hooked in the first place. Beautiful Scandinavian melody writing but performed with such swag and urgency!
Marshmello & Anne-Marie – "FRIENDS"
I've loved Anne-Marie ever since "Alarm" came out – her voice is one of the best in the world and she seems like such a cool, down to earth person. Actually she recorded a song I wrote last year (she makes it sound amazing) but it hasn't been released yet.
Clean Bandit & Julia Michaels – "I Miss You"
What can I say? They both amaze me again and again, so the combination couldn't go wrong. And besides, we've all been missing people lately.
Ronnie Flex & Maan – "Blijf Bij Mij"
This one might sound weird to you but I just had to include a song that's in Dutch, the language spoken in the Netherlands (and so, Amsterdam). Ronnie is an enormously talented producer and singer and might be my favorite local artist today.
Naaz – "Loving Love"
Naaz is a super young emerging artist from Rotterdam who is just killing it on her own. I had the honour of writing her first single "Sadboy" with her, but I can only applaud her for the way she makes all her own stuff nowadays. She'll be around for a long time for sure!
Billie Eilish – "watch"
Again, one of those artists who are just way too young for the way they own their sound and performance. This is my favorite song of hers.
Troye Sivan – "My My My!"
I'm always impressed when an artist who started on YouTube makes it big in the pop world. He deserves it though – great vibe, great voice and killer songs.
Jackson Penn – "Streetlights On Mars"
To be honest I know nothing about the artist, but this song has been in my favourites list for months now and I can't get tired of it. Plus, what an awesome title!
Palm Trees – "Missing U"
For me, "Missing U" was special since it's the first song I did not only write and produce, but perform the vocals on as well. To sort of "step out of the shade" as a (semi) ghost-producer I decided to go for it and do a music video as well. Super scary if you're really just a guy who produces music and plays guitar in his living room, but sometimes you gotta say f**k it and have some fun. Enjoy!
Check the whole playlist here. 
Follow EKM.CO on:
Spotify
Soundcloud
Youtube
Facebook
Twitter
Instagram
Looking for music promotion?
Submit Here