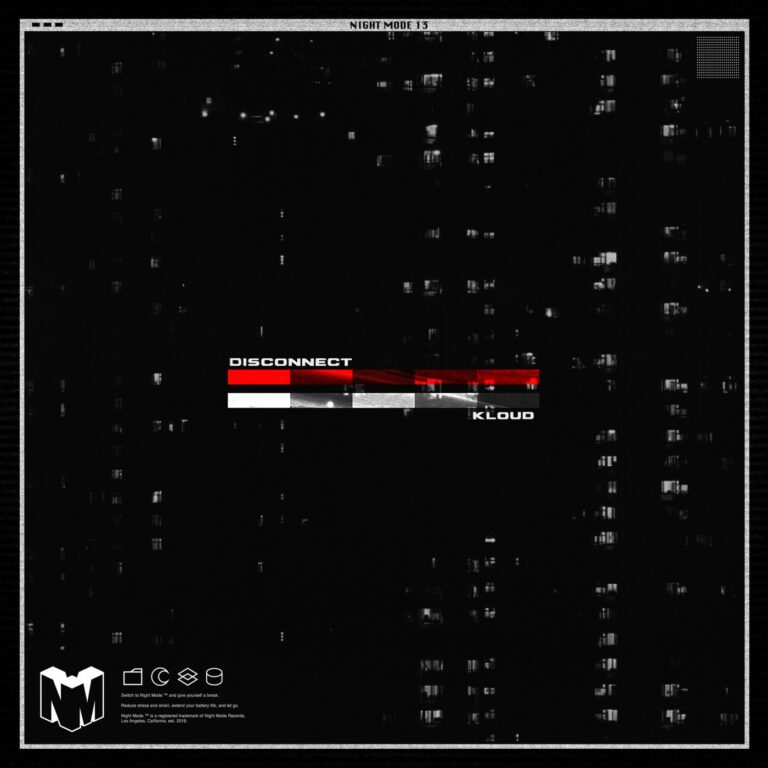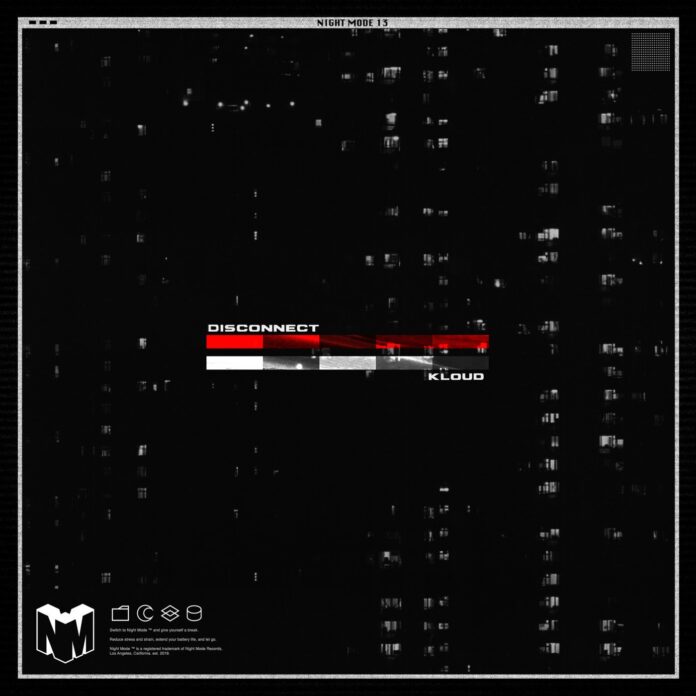 We have been following KLOUD ever since he released his 'PRIMAL EP.' He then came out with the solid banger called 'DANGER' which instantly became one of our favorite Midtempo Bass songs. This mysterious producer has now returned with another massive tune entitled, 'DISCONNECT.' Issued by the label NIGHTMODE, this track is quickly generating buzz within the EDM community and has received thousands of hits on Soundcloud in just three days since its release. KLOUD – DISCONNECT is an energetic anthem that will wake up your senses with a sharp jolt.
The record label NIGHTMODE has presented the new release 'DISCONNECT' from KLOUD in a grand and exclusive way, just like the track deserves. A stint on elegant melodies, plush vocals, and sweeping bass, along with glimpses of meticulous rhythms, echoes perfection. The song is elegantly layered and dramatically impactful, which leaves the fans wanting more. It is gorgeously wrapped in crunchy synth, throbbing basslines, and bone-chilling riffs and motifs. This Midtempo Bass song emphasizes its influence as the infectious beats create an intoxicating aura, compelling you to add it to your playlists.
'DISCONNECT' by KLOUD presents an abundance of artistic finesse. He skillfully harnessed the emotive vocals of the track with the added harmonic twists and turns, making it a heart-thumping anthem for the fans. The shrewd shifts and clever tonal changes capture the artist's knack for exquisite melodic changes that rewards a keen ear. It is forged by combining the fierce basslines and head-banging percussion that deliver countless moments of brilliance. The artist has successfully raised the bar on this Midtempo Bass song to a realm of aesthetic delicacy.
KLOUD's 'DISCONNECT' is an enticing release that is a unique blend of sonic sanguinity and lyrical maturity. The jagged basslines and the bright, churning percussion stabbing through the poised rhythm like spikes have an inviting and yet aggressive energy. Throughout this NIGHTMODE release, the vocals seem like heartfelt trails for the melody to travel from one swing to the other. All in all, the song captivates and enthralls the listeners, like all his previous releases.
Stream 'KLOUD – DISCONNECT' on YouTube below!
Streaming Options:
---
More About KLOUD:
KLOUD is an electronic producer & artist that merges timeless electronic sounds with modern production elements; sonically inspired by darker techno/house, electro & analog synthesizers. By perception, KLOUD is an elusive fictional character that plays off the modern realities of data privacy, artificial intelligence, and robotics.