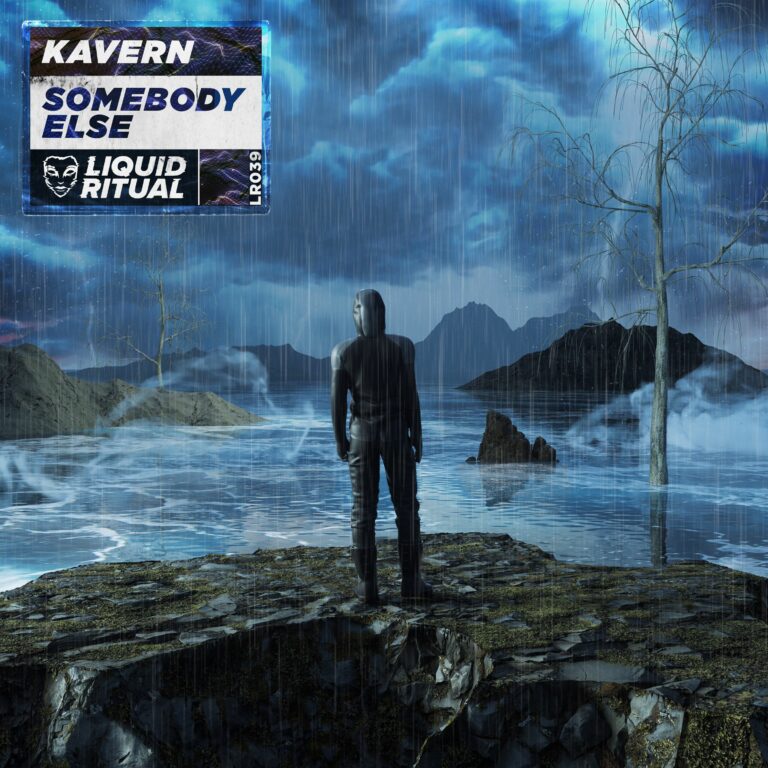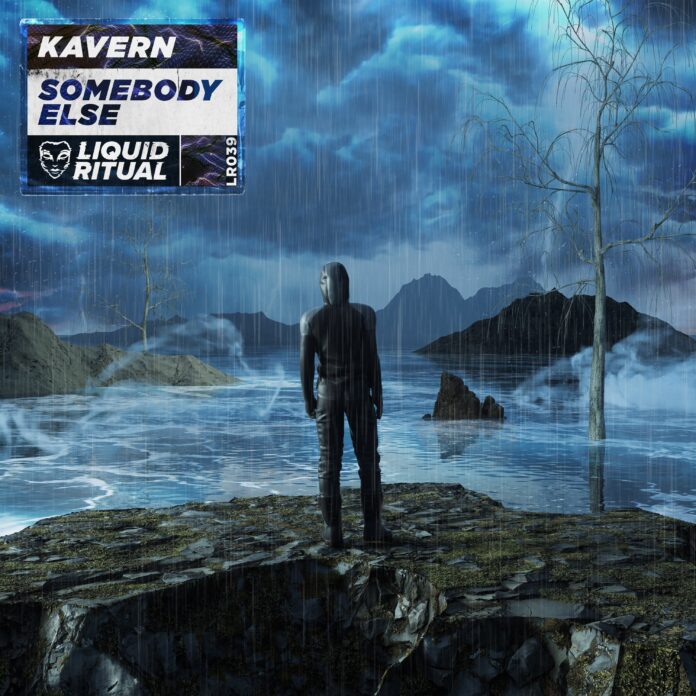 Hovering somewhere between laidback and upfront, "KAVERN – Somebody Else" is a Wave/Hardwave music anthem in the making because of its unapologetic leads that tear through the air like rocket fire. Uplifting, hard-hitting, and anthemic all at the same time, as a result, creating a hands-in-the-air, slow-rolling festival hit in the process. This is new KAVERN music arrives just in time for the 2021 festival season and we're absolutely hooked on it.
"KAVERN – Somebody Else" grabs Wave/Hardwave music by the horns and slams it down in a moody, yet uplifting way. The lead synths that drive the track are epic in scale, thunderous in their technical delivery and yet don't overwhelm the mix because they leave room for the deep sine bass and well-constructed drum lines that keep the track rolling.
KAVERN's storytelling is superb with this set-closing anthem via the use of well-placed low pass filters and augmented down-pitched vocals. We're always eager to hear new KAVERN music, and as expected, "Somebody Else" does not disappoint. It's well-rounded, well thought out, and packed with emotional elements to keep you engaged. "KAVERN – Somebody Else" progresses smoothly through its breakdowns, building a nice level of intensity before dropping back in. Once he does, he opens the filters back up to let the leads burst and shine through again.
Due to its overwhelmingly powerful lead synths, the artist is able to keep the rest of this Wave/Hardwave music gem simple and clean. This allows the beautiful tops to shine and not become cluttered or muddy in the mix. It really is a top-level delivery of a rather simple yet infectious track. This is achieved because of the patience and clarity shown in the mixdown process. The artist realized he had a hit and followed the "less is more" school of thought. Keeping "KAVERN – Somebody Else" well-spaced and breathable, rather than trying to pile on layers of fillers and details. It shows poise and maturity beyond his years. The result of these efforts is a highly impressive new tune on Liquid Ritual, ready for the big stage.
Where are you most likely to hear this one? At the main stage, early in the morning, as the sun rises. Which DJs are likely to play this in their sets? A massive range of artists, spanning multiple genres.
Stream "KAVERN – Somebody Else" on YouTube below!
Looking for more music like "KAVERN – Somebody Else"?
---