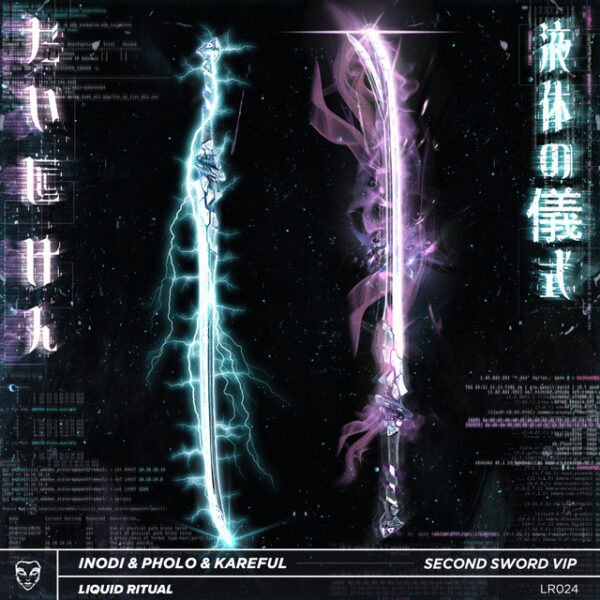 The Ukrainian DJ and producer Inodi is famous for his irresistible Wave music releases. Since beginning his career in 2014, he has gone on to polish his skills and showed great versatility by producing different styles of music from future bass to R&B & Soul. He has now delivered a VIP remix of the track 'Second Sword' by Pholo and Kareful. Issued by Liquid Ritual, it is an uptempo wave anthem that features ecstatic beats and a grinding bassline. It keeps the spooky essence of the original song intact and offers a crazy vibe that will certainly get your party mode on.
Inodi's version of 'Second Sword' by Pholo and Kareful is a peak-time cut that will spellbind you with its melodious aura. This is a pleasing, up-tempo song with an inflated punch, making it a perfect set-starter for club DJs. The track is rich in rhythmic synths and jumpy basslines. 'Second Sword VIP' from the label Liquid Ritual is a solid wave music track that is packaged with a very festival-friendly vibe. Inodi had this to say about his latest release:
I was just surfing Soundcloud looking for new music and found Second Sword. I loved it right away, the melody is great and I immediately got an idea of a remix in my head. I wanted my VIP to sound as powerfuL as possible, both socially and emotionally
'Second Sword' has a bright shimmering chord progression and intense emotive melody that gives this VIP remix by Inodi a powerful hook. It is a club-friendly steady roller which has a soul-stirring impact. The song slowly unwinds with vibrant, industrial synths that creep in over bass-heavy beats.
Inodi's take on 'Second Sword' on Liquid Ritual is a sincere stomper. It creates a mighty aura with its undulating rhythms, driving melody and hypnotic beats which amps up the overall jaunty effect of the track. His VIP remix is intricately crafted and seamlessly blended in his masterful style which is what gives it a refreshing flair. This song is dreamy and yet hard-hitting, it is an instant head-turner that you will definitely like to add to your wave music playlists.
Stream 'Inodi & Pholo & Kareful – Second Sword (VIP)' on YouTube below and grab your copy HERE!
Connect with Inodi:
Connect With Pholo:
Soundcloud
Facebook
Twitter
Instagram
Connect With Kareful:
Soundcloud
Facebook
Twitter
Instagram
Connect With Liquid Ritual:
Spotify
Soundcloud
Facebook
Twitter
Instagram
Join Us On: