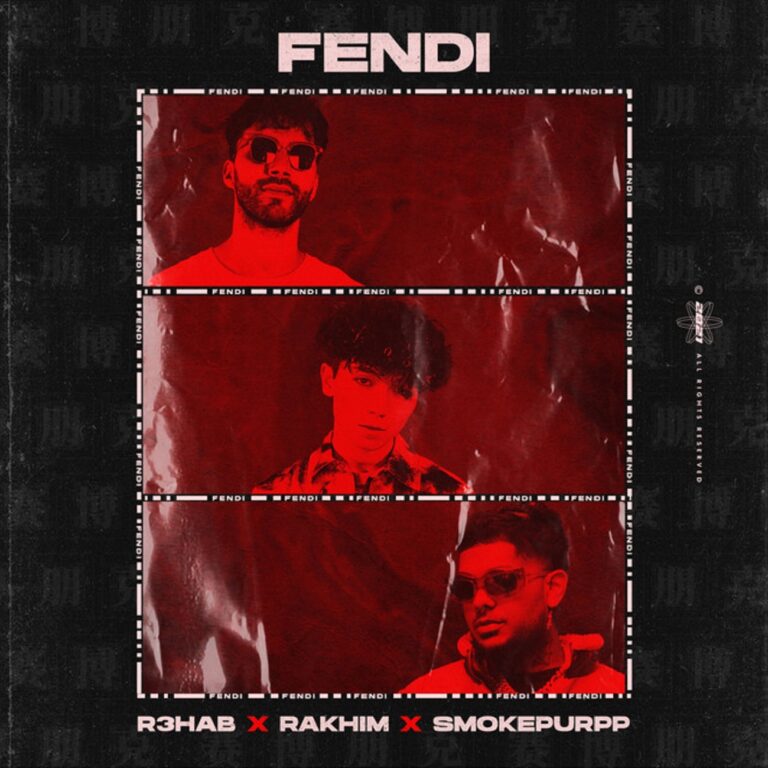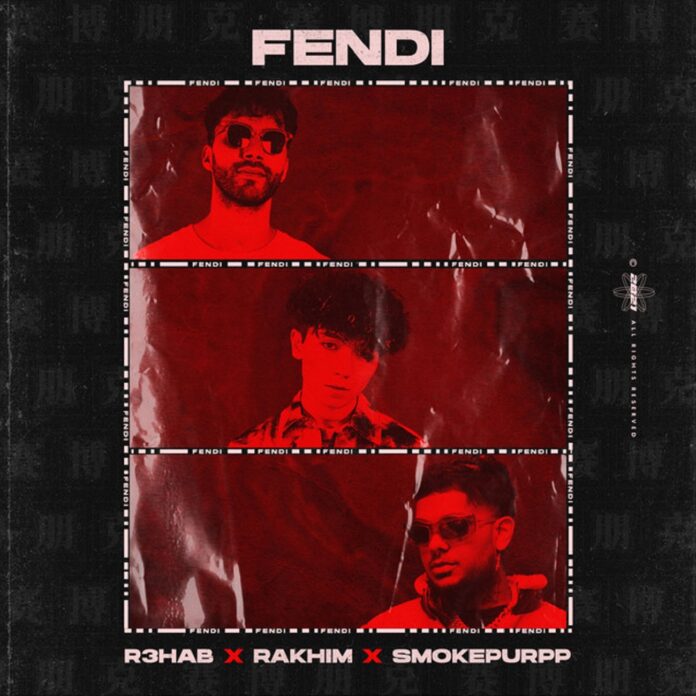 It's always a good day whenever R3HAB drops new music. He has already blown us away many times with his tunes like, 'Ones You Miss,' and 'Am I The Only One.' The Dutch/Moroccan DJ and producer is now back with a fresh Bass House meets Hip Hop anthem called 'Fendi.' The song features American rapper, Smokepurpp, and Russian TikTok sensation, Rakhim. Originally by Rakhim, the Fendi viral song broke out on the video-sharing app becoming an instant rage, which prompted its remake by R3HAB. This new Rakhim music has a cosmopolitan vibe that will turn up any party. The release of this track is accompanied by an official Fendi lyric video on R3HAB's YouTube channel. This song blends English and Russian vocals effortlessly, resulting in an international powerhouse banger.
In this new Rakhim music, the multilingual rap and vocals from him and Smokepurpp build a trailblazing effect. R3HAB has peppered this tune with explosive elements that carry forward the rhythmic euphoria. This remake of the Fendi viral song brings powerful drops, Trap cadences, and slapping bass lines. The sound patterns on this track fuse into a juiced up and propulsive chaos that brims with mean swings. The on-beat bars, perfect meter, and name-dropping of brands throughout the rap sections definitely add an interesting edge to the mix. The Bass House effervescence melts into dope beats, soaring the Fendi viral song into a new addictive dimension. The Fendi lyric video is also as interesting as the song itself with vivid graphics.
This new Rakhim music is a step up for the Russian Tik Tok star as he delivers some whacky punches on a perfect pitch. Through the veil of rattling percussion and banging drums, Smokepurpp spits rhymes in a highly nuanced rap performance. His rap delivery is on point just like on his collaboration with Wuki 'Birdz.' The release of the Fendi lyric video is quickly garnering views on YouTube. We can predict with absolute certainty that this Fendi viral song by R3HAB, RAKHIM & Smokepurpp will smash all the charts!  
Stream 'R3HAB x Rakhim x Smokepurpp – Fendi' on YouTube below!
Streaming Options:
R3HAB x Rakhim x Smokepurpp – Fendi Apple Music
R3HAB x Rakhim x Smokepurpp – Fendi Spotify
R3HAB x Rakhim x Smokepurpp – Fendi Soundcloud
R3HAB x Rakhim x Smokepurpp – Fendi FREE DOWNLOAD
R3HAB x Rakhim x Smokepurpp – Fendi Download
More Streaming Options HERE.
---
More About R3HAB:
Dutch/Moroccan DJ and producer Fadil El Ghoul, better known as R3HAB, has been trailblazing his way through dance music for the better part of the last decade. From his breakthrough hit remix of Afrojack, Pitbull and Ne-Yo's "Give Me Everything" to his dance anthems, such as "All Around The World (La La La)" and "Lullaby," which have collectively amassed over 600M streams, to his collaborations with the likes of ZAYN, Andy Grammer, Sofia Carson, Timmy Trumpet and more, R3HAB has proven to be one of the most talented and forward-thinking artists in the game. He partnered with Spotify and GATTÜSO to create the first-ever official "mint" single release. In 2016 he founded his label CYB3RPVNK, which passed one billion streams on its catalog within the first two years since its inception. R3HAB himself continues to evolve and diversify his sound by working with a variety of artists around the globe, experimenting with everything from hip-hop to pop through his collaborations. With his combination of innate artistry and innovative attitude, R3HAB is continuing his journey. Starting 2021 with the Fendi viral song promises great things for this new year. Keep an eye out for what's next in 2021!
More About Smokepurpp:
Born in Chicago in 1997 but later relocating to Miami, Florida, Omar Pineiro initially tried his hand at producing, wanting the fortune of a lucrative entertainment career but none of the attention of the limelight. After a few false starts under various monikers, Pineiro took to rapping over his own beats when no one else was interested in using them. Drawing on the influence of rappers he loved growing up, like Lil Wayne, Chief Keef, and Young Thug, he took the name Smokepurpp and started posting his tracks online while still in high school. Around this time he forged friendships with other rappers such as Lil Pump, and eventually dropped out of school in his senior year when his music career began taking off. By age 18 he'd gained some exposure for songs such as "Samsung Jumpin'" and "Ski Mask," which scored millions of plays online. International touring soon followed, as did a record deal with spotify:search:label%3A%22Interscope%22 subsidiary spotify:search:label%3A%22Alamo+Records%22 in 2017. While working toward an official debut, Smokepurpp flirted with the idea of changing his name to Lil Water and released his Deadstar mixtape in September of 2017. Bless Yo Trap, a joint project with Canadian hitmaker Murda Beatz, followed in 2018. 2021 is now starting very well for the rapper with his collaborations on the Fendi viral song and Birdz with Wuki.