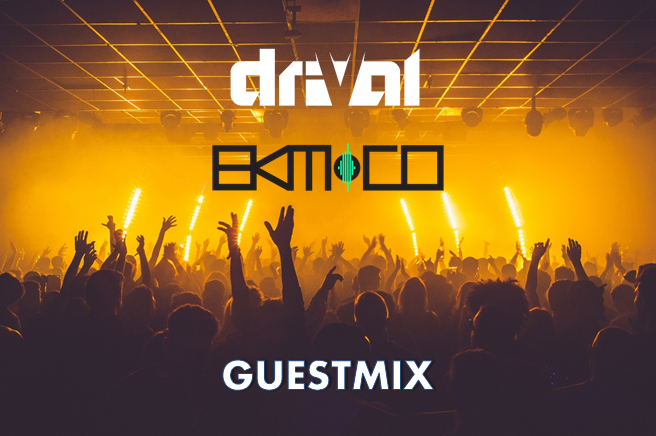 This month we welcome the talented Drival onto EKM for a classy Trance guest mix featuring a slew of new tracks from the likes of Alex M.O.R.P.H., Gareth Emery, XiJaro & Pitch, Arjans and many more. Based out of Madrid, the DJ/Producer has had a magnificent 2018. He has never been as busy and as excited about the future as right now, and with good reason.
Tracklist

01. Arjans – Six (Extended Mix)
02. Christina Novelli & DJ Xquizit – So Cold (Maratone Remix)
03. Gareth Emery feat. Evan Henzi – Call To Arms (Davey Asprey Extended Remix)
04. Eryon Stocker & HamzeH Pres. Finality – Uplift Your Mind (Original Mix)
05. Alex M.O.R.P.H. – Running for Peace (Club Mix)
06. Alan Morris & Daniel Garrick – Alive (Extended Mix)
07. Ana Criado, Steve Allen – Frozen River (Solis & Sean Truby Extended Mix)
08. Emanuele Congeddu – Orbital 99 (Extended Mix)
09. Nikolauss – Lifdagar (Original Mix)
10. Rene Ablaze & Cari – Don't You Remember (Extended Mix)
11. Kiyoi & Eky – Snowfall (Extended Mix)
12. Elles De Graaf – Lighthouse (Alan Wyse Extended Mix)
13. XiJaro & Pitch – Amor Vincit Omnia (Extended Mix)
More about Drival:
Madrid based DJ and Producer Drival has been in the music scene for over 18 years now after starting out with a residency at a local club in his hometown. He has drawn inspiration from artists such as Milk Inc, Armin Van Buuren and Gareth Emery over the years, all of which have helped shape the artist he is today.
After having successful Progressive House and Deep House releases, Drival now turns his focus to Trance music and hosts his weekly podcast – 'Drival on Air' – to showcase the best new Trance records around.
Follow Drival on:
http://www.drivaldj.com
https://www.facebook.com/drivaldj
https://twitter.com/DrivalDJ
https://www.mixcloud.com/drival
https://soundcloud.com/drival-351946304
https://www.youtube.com/channel/UCM7r8x14YeeZklHRer7GIEg
Follow EKM.CO on:
Spotify
Soundcloud
Youtube
Facebook
Twitter
Instagram