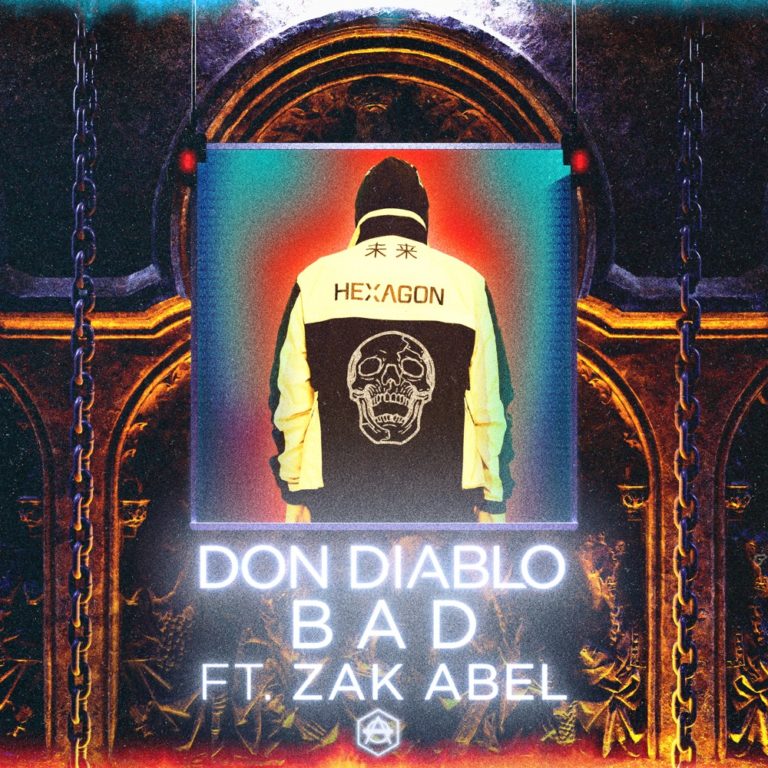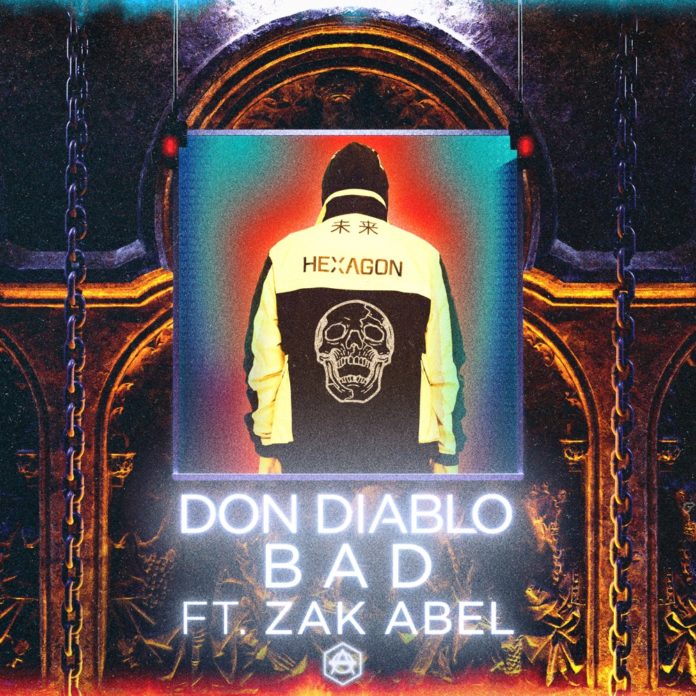 Don Diablo has always claimed his place on the electronic dance music scene, and his new single, 'Bad' that came out on March 20th proves that he is one of the top EDM maestros. The song is pure bliss to listen to thanks to the soothing vocal contributed by the supremely talented Moroccan-English artist Zak Abel. Diablo has been giving great collaborative singles on a regular basis for some time now. In 2019, he was clocked in at #6 in the Top 100 DJs list by DJ Mag. Zak Abel is himself a talented artist- a great songwriter and musician who is popular for his hits like 'These Are the Days,' 'The Power' and 'Love Song.'
Don Diablo described 'Bad' as cheeky, being about guilty pleasures that every human can relate to at some point. It is actually a refreshing piece in such critical times when we are in need of some source of joy and wonder. The magical vibes of this song have got listeners hooked. The track is beautifully co-written with Elderbrook, and soaring vocals of Zak Abel makes it mesmerizing.
Musically speaking, it's a new version of Don Diablo. He has tried experimenting with different styles and chords, some variations that hasn't been played before by him. This is why 'Bad' is set to blow up the charts; Diablo has stretched his sonic abilities to enter a new era of his music life. However, while exploring different sounds he has kept his signature style for listeners, so they can have a feeling of familiarity.
Zak Abel's voice and Don Diablo's futuristic, lurid synths in 'Bad' makes it a true club and festival anthem. The track is embedded with pulsating beats throughout, which makes it a perfect music to groove to. We hope this amazing duo soon gets a chance to perform the song live together.
Stream 'Bad' On Spotify and YouTube below and grab your copy HERE!
More About Don Diablo:
Don Diablo is one of dance music's perennially pioneering forces. In 2019 he made the power move up to #6 on the coveted Top 100 by DJ Mag and was recently ranked the fifth best selling artist of all time on Beatport. Called "Future House's Founding Father" by EDM.com, he's become an indisputable phenomenon regularly averaging upwards of 8.5M monthly listeners on Spotify. Don Diablo is one of the platform's "Top 300 Most-Listened to Artists" with over half-a-billion streams to date. On YouTube, he has over 1M subscribers and views of his videos impressively exceed over 1.5 billion, placing him in the same league as titans across all genres of music.
Avowed by his peers, superstars such as of Rihanna, Ed Sheeran, Chainsmokers & Coldplay, Kygo, Martin Garrix & Khalid, DJ Snake & Justin Bieber, Bastille, Madonna, Birdy, MØ & Diplo and more have sought him out for his high-profile remixes. Meanwhile, the likes of Gucci Mane, Diplo, Emeli Sandé, Calum Scott, Ansel Elgort, Kelis, Alex Clare, Dragonette, A R I Z O N A and Tiësto have all jumped at the chance to collaborate with Don, including on his 2018 full-length, FUTURE, which has amassed over 250M streams. Billboard proclaimed it "radiates positivity with 16 massive tracks."
Follow Don Diablo:
Dondiablo.com
Spotify
Soundcloud.com/dondiablo
Facebook.com/OfficialDonDiablo
Instagram.com/dondiablo