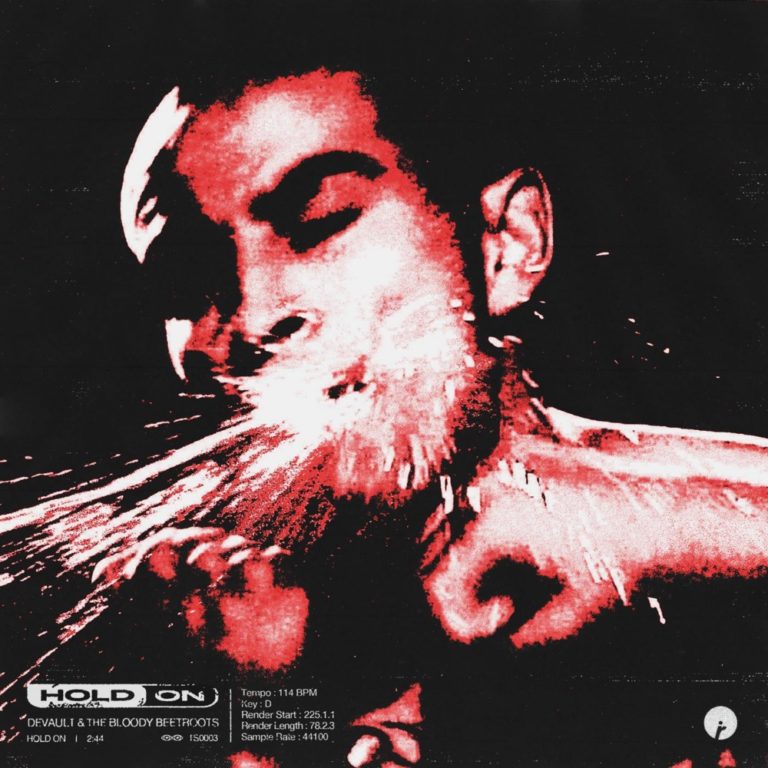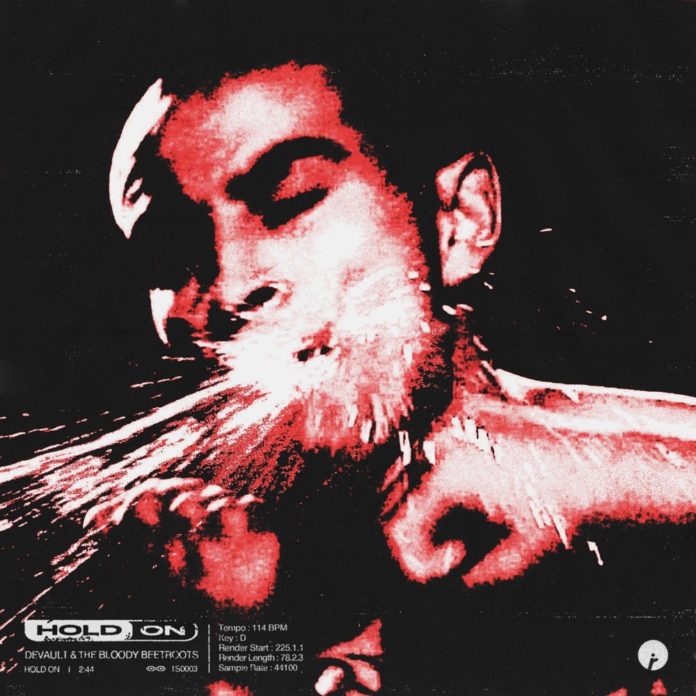 All eyes have been on Devault ever since he remixed the famous DJ Snake song, 'A Different Way' which featured the mesmerizing vocals of Lauv. The song became a huge hit and was included in Billboard's list of the 'Top 10 Remixes of the Year.' Since then, he has been riding high on success and released two EPs, 'Jade' and 'Sapphire'. This California based DJ and record producer has now joined forces with none other than The Bloody Beetroots to deliver a highly energetic track called, 'Hold On.' The song features a perfect blend of their signature styles which is what makes it such a lethal banger.
Released on March 13, 'Hold On' is an intense blend of midtempo bass and electro. Some are even calling it an ultimate fight anthem. The track sets the mood right away and the mixing of tight percussion lines and distressing synths makes the track sinewy in all the right places, which is where the partnership between Devault and The Bloody Beetroots really shines. The subtle ambient bass throbbing under the beat and synths is really delicious, but so are the seamless transitions.
'Hold On' is an outstanding mingle of both of these artists' styles, but there is a potent punk taste that permeates the bass lines, aggressive synths, and primal tempo. The thrill is in the deep, bass-rattling, make-you-want-to-rip-your-hair-out-and-jump-into-the-mosh-pit energy that never fails to tease your wild-child inside. There is an almost synthwave feel to this track, especially during the breaks, but it stays modern enough with the shorter rhythm and depth to its soundscape. 
'Hold On' in a nutshell is wild and holds true to Devault's developing aesthetic, with The Bloody Beetroots' vintage hardcore dance/punk sound acting as the perfect complement to his aggressive and sinister style. We already have this epic song on repeat and are patiently waiting for his next release.
Stream 'Devault & The Bloody Beetroots – Hold On' on YouTube below and grab your copy HERE!
You can also enjoy the songs on Spotify and Soundcloud.
More About Devault:
Sage DeVault, better known by his stylized surname DEVAULT, is a 23 year old American musician from the calm scenes of Orange County, California.
In late 2017, Devault reached an early breakthrough from his official remix for DJ Snake, which was later named by Billboard as one of the top 10 remixes of the year. With official redos for artists such as Rihanna, 6LACK, Alessia Cara, Daya, and Sabrina Claudio under his belt, Devault approached 2018 as a time to debut his original work with Geffen Records. Featuring the likes of Njomza, Bipolar Sunshine, & Matt Maeson, Devault's debut EP 'Stay' captured immediate attention, particularly singles 'Nothing But You' & 'Between the Words.' Alongside his new material, Devault went on to perform at major festivals such as HARD Summer, Coachella – Heineken House, Electric Zoo, and Holy Ship, to name a few.
Already in 2019, Devault released a dark, haunting audiovisual EP titled 'JADE' which gathered large press attention from Playboy, Flaunt, Nude, and Nakid Magazine. "He knows how to zero in on popular electronic emotion while letting more nuanced synth sounds hang a little" noted Flaunt Magazine around his recent 'JADE' release. Taking inspiration from the early new wave talent of Depeche Mode and the notorious Daft Punk, Devault is bridging the gap between a nostalgic and original sound. A unique relationship between melodic electronica and dark energy.
More About The Bloody Beetroots:
The Bloody Beetroots is the creation of Sir Bob Cornelius Rifo. Inspired by his lifelong love of punk rock and comic books, Rifo unleashed The Bloody Beetroots in late 2006 and has since crafted an intense sound that mixes his classical training, his punk rock obsession and his passion for electronic music into an edgy rock-meets-dance hybrid sound.
The Bloody Beetroots first exploded on the scene via his 2009 critically acclaimed debut album 'Romborama,' featuring the iconic track "Warp 1.9." with Steve Aoki, both of which helped launch the American EDM boom at the end of the 2000s. His 2013 sophomore album, 'Hide,' featured crossover tracks with rock icons and alternative stars like Sir Paul McCartney, Tommy Lee, and others. Rifo's third full-length album, 'The Great Electronic Swindle' (2017), continued the electronic-rock narrative via collaborations with Perry Farrell, JET, Gallows, Deap Vally and more. In 2019, The Bloody Beetroots will release the 'Heavy' EP, which sees Rifo revisiting his classic electro style and features collaborations with Ephwurd and Dr. Fresch, in addition to three new solo originals.
Via his boundary-pushing full live band shows and DJ sets, The Bloody Beetroots has performed at every major music festival around the world in addition to several headlining solo tours. In 2019, The Bloody Beetroots is confirmed to perform at leading international festivals like Mind Festival, Up and Down Festival, World DJ Festival and many others
Follow Devault:
Soundcloud
Facebook
Twitter
Instagram
Follow Insomniac Records:
Soundcloud
Facebook
Twitter
Instagram
Follow The Bloody Beetroots:
Join Us On