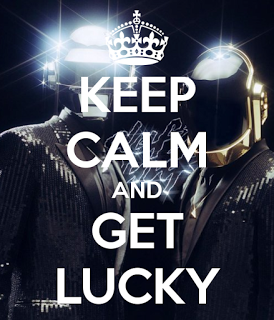 To make your life easier, we like to create special features like this one so you don't have to scout the whole interwebz to find the best remixes of the biggest tracks on the EDM scene at the moment. We do it all for you! This time its by far the hottest track of 2013 so far, you already know what it is, Daft Punk's already legendary song "Get Lucky" featuring Pharrell & Nile Rodgers. Most of the remixes/bootlegs are House or Indie Dance / Nu Disco (like the original) but you will find some Drum and Bass, Trap & Electro as well. They are all for free download except TC's massive Drum and Bass fix. This post will be updated with new remixes, you know the drill, if you find one that we forgot, post it in the comment section.
You can find a download link to the original version here [Daft Punk – Get Lucky] and all the best Trap remixes here [Daft Punk Trap Remixes]
Go drop a comment on Reddit!