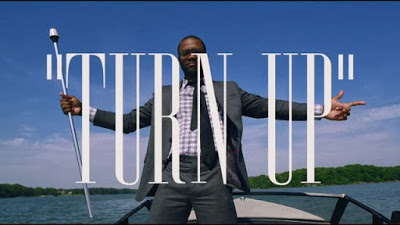 Following the greatness of Week 09's Trap, Bass, Twerk playlist, Week 10 is here and is equally, if not more legendary! Featuring some of the biggest names in the game, Diplo, Gesaffelstein, A$ap Rocky, Sub Focus, Gold Top, Jacuzzi, Mr. Carmack, Martin Garrix & many more, this compilation of free Bass music will surely surprise you…in a good way! 13 free songs and 1 killer DJ mix by the one and only Diplo! Grab all these goodies now, drop them on your media player and share this with all your thug friendz, its time to TURN UP!
…and a new killer 2 hour mix by the one and only Diplo!
Diplo gave fans the chance to get their music played on the show. Here is his favorites put into this special mix. 2 hours of exclusive, unsigned music from around the world.
Track list:
Oliver Fleming – Just Wanna Be Loved feat Laura Noir
Super Duper – Diamond (HYDRABADD Magicmix) – (Self-Master)
Charger (Odd Mob Bootleg)
Erivn Elzie – RTB
Ocean – Pusheen (Wednsday)
The Blvck Hvnd – Gangster (Original mix)
Curious Kontrol – Heatwave
Sem Vox – Debut (KILLA X ZOMBES FESTIVAL TRAP BOOTLEG)
Smookie Illson – Feels Good (Alright)
Discopolis – Falling (Instant Party! Festival Remix)
Jabair – Big Girl
Justin Timberlake – My Love (Playground Mob Remix)
R-ASH – Can I Get With You
Wall – Nikes (Snacks.030 – Main Course)
Ghost Stars – Inferno
Myles Travitz – Void 61.0
Zachary Golda – Midnight
Kayzo – Tekken (Original Mix)
Ido B & Zooki Feat BQ – OMG (OH MY GOSH!)
Matteo DiMarr – Champion Sound
HLM – Snowflakes (Original Mix)
Adventure Club Feat. The Kite String Tangle -Wonder (Luke Shay Remix)
Krimson – Hotshot
Suffix – Lose Control
Abhi N – Fringe
Aaron Snapes – Here They Go Again
Robs & Duke – BUSHFIRE (Original Mix)
JB & EP – Mugaga
Flechette – Eastern Bones
Rihanna – Diamonds (Etienne Futur Remix)
Bomboclat (Infuze Remix) (Main Course)
Martin Garrix – Animals (Instant Party! 100BPM RETWERK)
Lady Gaga Feat R. Kelly – Do What U Want (Thrizzo 100 BPM Bounce Remix for Diplo)
DVNK SINATRV – POP
Slow Graffiti – You
Evan Gartner – Bonkers (Original Mix)–
RETURN OF THE MACK (TOUCHED BY MYLESSSS)
Kero Kero Bonito – Sick Beat
LBCK – Call My Name (Original Mix)
Thrizzo – Hotta Than Hot (Original Mix) [100 BPM Future Bounce for Diplo]
DARKO – Dime
JEDI – Escaping Lasers
Slow Graffiti – Hey!! (Original Mix)
Creature of Consistency – Ham Steamer
Angger Dimas – Kitchen (Hammo Sung Bootleg)
Chuck Upbeat – Baile Folk Girls (White Gangster Remix)
The Red Baron – Sway
Grimm – What You Need – Original Mix
Salute – Tell Me
LONE – Pineapple Crush (ELI Remix)
Milo Mills – Ocean Gang
Charlotte OC – Colour My Heart (Yarin Lidor Remix)
Stare – Emerald Soul
Tove Lo – Stay High 121 Prod Hippie Sabotage