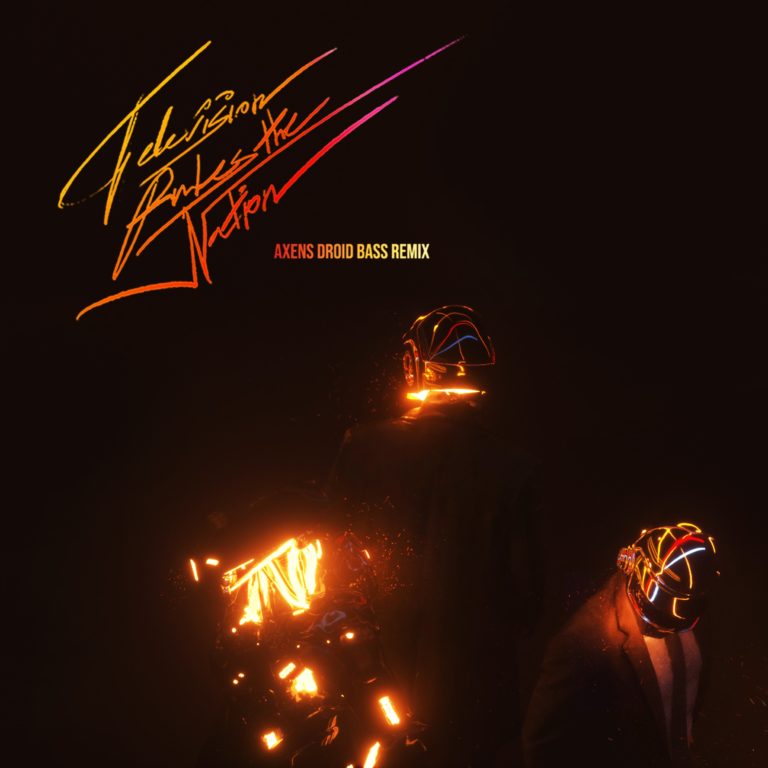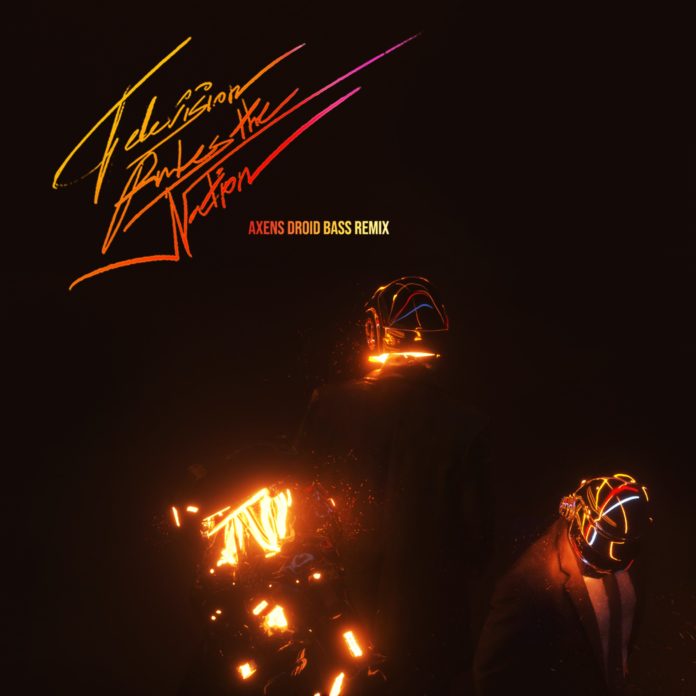 Australian producer AXEN is on the rise! He has been on a solid roll as of late and was included in the InTheMix's list of the 'The New Breed – Top 10 Producers You Need to Hear.' On top of that, he was also asked by Flux Pavilion to do a remix of his track 'Feel Your Love' with NGHTMRE. AXEN dominates the bass music scene even more in 2020 and made his first move by releasing a remix of Herobust's hard-hitting track, 'Smoke.' He now dropped his special droid bass remix of Daft Punk's extremely popular and iconic song, 'Television Rules the Nation.' This remix depicts his vision of what the French duo would sound like if they opted for a darker electronic music style and stated:
"Daft Punk was the first electronic artists I discovered that got me into music production, I feel that I created an accurate representation of what Daft Punk would sound like if it was built around this darker electronic style."
AXEN infuses the bass with jaunty energy in his remix of Daft Punk's 'Television Rules the Nation'. This remix is more bass-driven than any of his previous releases. In this track, he flips the traditional rhythms, and bass patterns in such a way that it wraps neatly around itself. The effect is tautly controlled with vehemence, and builds progressively with an oblique synth riff. The suspenseful hook loops around a drop that comes, ultimately, but not necessarily in the way you'd expect. The pulsating bass works around claustrophobic clicks and vocal repetition.
AXEN's remix of Daft Punk's classic 'Television Rules the Nation' features irrepressible synth lines that intertwine themselves around energetic bass patterns. This makes the track the one you would like to hear at peak time in a DJ set. We have AXEN's new midtempo bass banger on repeat and we can't get enough of it.
Stream 'Daft Punk – Television Rule the Nation (AXENs Droid Bass Remix)' on SoundCloud and download it for FREE HERE!
More About AXEN:
When it comes to new and exciting Australian producers, full focus is on AXEN. Showcasing an array of experimental sounds, plenty of
emotion and hard hitting robotic bass – AXEN is set to light things up!
Steadily building his following over the past couple of years, off the back of a string of well-received releases and being named as an InTheMix's The New Breed – Top 10 Producers You Need to Hear. Also recently having struck up an official remix for Flux Pavilion & NGHTMRE, out on Circus Records, this direction has been further underscored by signing with the label. AXEN's debut EP 'Droid Bass' hit the number 3 spot on Beatport's Dubstep releases, as well as receiving worldwide recognition from some of the biggest artists in the world such as Excision, Herobust, Dirtyphonics, Figure, Kompany, Downlink, Flux Pavilion and David Guetta as well as plays at Ultra Music Festival, Wobbleland and Lost Lands.

With a huge amount of upcoming collaborations with heavyweight artists such as Code: Pandorum, as well as ongoing support from giant platforms such as BBC Radio 1 and Triple J, AXEN shows no sign of slowing down.
Follow AXEN:
Soundcloud
Facebook
Twitter
Instagram
Follow Us On: