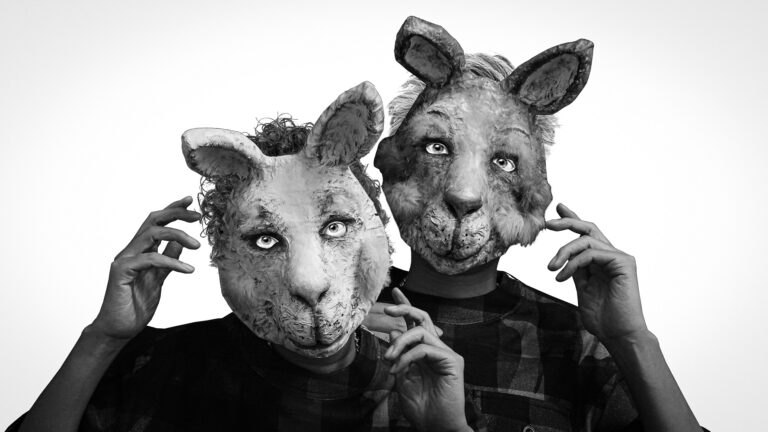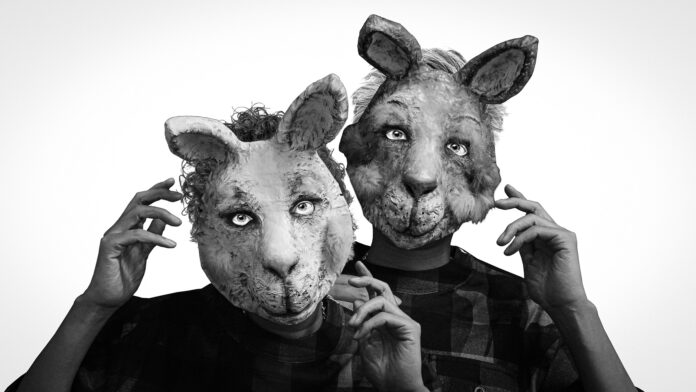 Despite just releasing their debut album, you will probably recognize the music of the two masked DJs known as AmPm. This is because AmPm has journeyed the world performing sets and releasing 35 singles since 2017. After releasing a handful of singles early in 2017, AmPm caught large acclaim for their uplifting single Best Part Of Us which featured the vocals of Michael Kaneko. Since 2017 AmPm has worked to establish an impressive catalog of singles as well as remixes that include varying musical genres, and an impressive list of collaborating vocalists. After all this time, AmPm is now out with their debut album titled Traveling Without Moving. The album consists of sixteen tracks and its premise is to allow the listener to experience the sites and sounds of AmPm's travels to four specific destinations. The destinations traveled to for the album's concept include Amsterdam, Jakarta, New York, and Tokyo.
Traveling Without Moving is broken up into four sections in which each group of songs represents one of the cities. An instrumental interlude begins each section and the first city represented on the album is Tokyo. Interlude – Tokyo, the first track, follows a cheerful and percussive synth motif throughout the entirety of the song. The motion of the motif along with the accompanying atmospheric synth pads gives us the impression of flying over Tokyo. The second track titled Tokyo On My Mind features the vocals of Nathan Hartono. The song features mostly ambient verse sections and choruses that include a pleasant and light House groove. We come away with an early morning in Tokyo and starting your day type of feeling from listening to it.
The third track of the album is titled Streets Of Tokyo and it again includes the vocals of Michael Kaneko who also sang on AmPm's breakout track Best Part Of Us. A pulsing and padded electric piano is present throughout the song. A busy groove, as is expected, represents the active streets of Tokyo as well as energizes the track. At its peak during its chorus sections, it includes boisterous layers of the classic Yamaha CS-80 synth sound adding some comping to the groove. Most listeners would recognize the Yamaha CS-80 as being the sound that accompanies Paul McCartney's song Wonderful Christmastime.
The fourth track and final one of the Tokyo portion of the album is titled Fall Back. MoMo provides her soulful vocals for the track. Fall Back features a quick-moving resonance-filtered synth that allows its chords to swell in and out adding an oscillating feel to its electrifying groove. That warm and electrical feeling from this upbeat track gives off the vibe of Tokyo nightlife out amongst all the lights and hotspots.
The next portion of Traveling Without Moving represents the city of Jakarta. The fifth track is titled Interlude – Jakarta and like Interlude – Tokyo it represents arriving at the city. Interlude – Jakarta has a drifting feel giving off the impression of entering the city by boat from Jakarta Bay.
The sixth track overall and second track of the Jakarta portion also represents morning and is fittingly titled Wake Up. Lilly Ahlberg provides the vocals on Wake Up and she is a fitting contributor to Traveling Without Moving. This is because she is also a world traveler having lived in Italy, Sweden, Australia, and The United Kingdom. Wake Up is very upbeat for a morning song. It's that way because the protagonist of the song is seeking to make sure they're up in time to see the beautiful sunrise in Jakarta which they came to for some self-reflection at an uneasy time. We enjoyed the chordal turnaround sections at the end of each chorus as a fun transition back to the verse.
Haven is the album's seventh track and represents the sites of the streets of Jakarta. It has a joyous theme of everybody working to create and fuel this living entity that is the city. Holding You Back is the album's eighth track and the final one for the Jakarta portion of Traveling Without Moving. The vocals for Holding You Back are provided by Kenya Fujita. This bustling track has a driving hollowed pitched percussion pulse and a dynamic beat.
The Amsterdam portion of Traveling Without Moving begins on track nine with Interlude – Amsterdam. The track has two faces going from a light ambient intro to a more serious bass-driven section that features a bending synth melody with portamento. Like Interlude – Amsterdam, the following song Cinnamon Chai is also an instrumental track representing mornings in the Dutch city. Cinnamon Chai has a collection of sampled high-pitched guitar strums that AmPm maneuvered to form the song's groove along with a simple kick drum and clap snare beat. The lively track also features a collection of vocalization samples that add most of the melodic aspects to it. Lastly, a smooth-sounding bass groove drives the track as well as offering a transitioning counter-melody to the vocalizations and guitar strums.
Track eleven is titled Sweet Escape and its vocals are provided by RAENE. It has a jovial looping guitar melody combined with an active drum groove that features a hustling hi-hat part. The Amsterdam section of Traveling Without Moving comes to a conclusion with the song Amsterdam Maybe. The track features SHIMA on vocals. Amsterdam Maybe increases energy as the song gradually progresses. It starts with a simple vibrating synth pad and climaxes with a plentiful layered instrumental section following each verse. It also includes some unique vocal harmonies from SHIMA during the song's breakdown section.
New York is the final destination of Traveling Without Moving and it begins on the thirteenth track titled Interlude – New York City. This rapid track starts fast and stays fast with a bright vamping piano driving the vocals above it. Shigge joined AmPm in producing both Interlude – New York City as well as the album's final track Stranger Things. Stranger Things is brimming with euphoric synth arpeggios and throbbing pads. Its extraordinary melodic synth lead sounds are perfect for a track titled Stranger Things.
Between Interlude – New York City and Stranger Things are two other New York-themed tracks titled Good Life and West Side. Good Life features vocals by Mimiko. It opens with a synthetic wooden xylophone melody that is similar sounding to the instrumental break from the classic Cyndi Lauper track Girls Just Want To Have Fun. The vocals are accompanied throughout the track by an upbeat percussive synth and a simple kick and clap snare groove. West Side's vocals are performed by Belle Humble. Its lyrics display a central character who is away from the city and longing to be there again soon. The instrumentation consists of a piano accompaniment with ambient moving synth pads and delicate rhythmic percussion on top of a gentle drum groove fulfilling the track's goals nicely of creating the ultimate love song for the city.
AmPm – Traveling Without Moving succeeds in its goal of fulfilling the listener with vivid stories and descriptions of all four destinations. We advise any potential listener to come for the catchy music and stay for the experience as you will be traveling without moving as you listen to this unique and transporting album.
Make sure to follow AmPm on Instagram, Facebook, YouTube, and Twitter.
Stream the AmPm – Traveling Without Moving album on Spotify below!