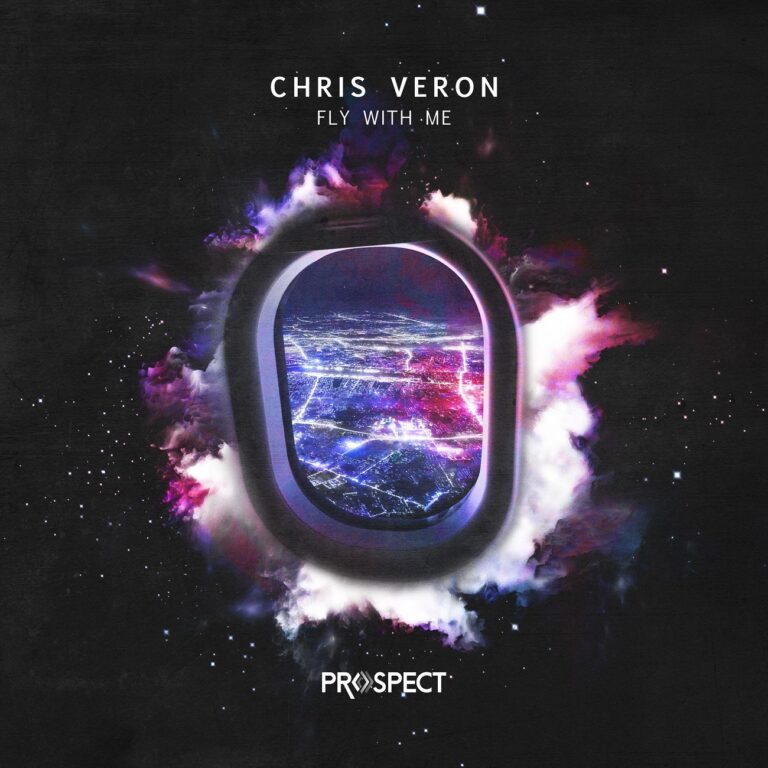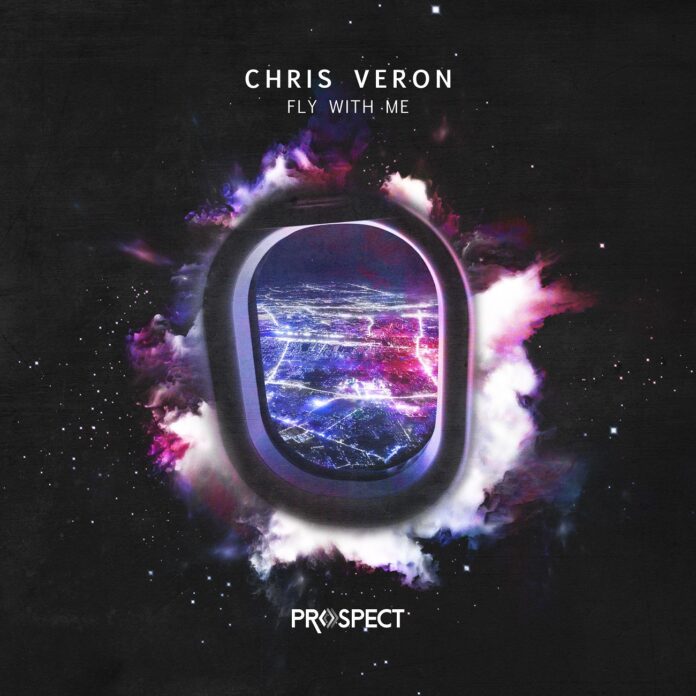 Chris Veron has dropped an ultimate Peak Time Techno track titled, 'Fly With Me.' Released on Prospect Records, this song is downright infectious with a palpable and dark rawness associated to it. This artist from Southern Germany has been on our radar for his flippant and intoxicating blend of hard and melodic sounds with a certain edge. From his powerfully conjured live sets that ripples like a wave through the crowds to his popular tracks like 'Drift Line,' 'Darkness,' and 'My Vision'; every new Chris Veron music will make you fall in love with the artist and his craft. Chris Veron – Fly With Me is all that, and more! The tune is tailor-made to rattle and shake the club and festival crowds.
Chris Veron – Fly With Me will tilt your mood upside down with its furtive and grim rhythms drenched in relentless beats. All that edginess from the crunchy synths and dazzling bassline will put you under a spell, and slowly pull you down the rabbit-hole. Rolled out by Prospect Records, 'Fly With Me' is a Peak Time Techno cut that will hit your senses like a tsunami. On this new Chris Veron music, the artist has laid out pulsating kick drums and dramatic bass patterns that will flow through your veins like an adrenaline rush. 
The new Chris Veron music has all the sparks to become a festival hit this summer. This Peak Time Techno opus comes hard and fast at you with electrifying energy. This dramatic Prospect Records release has a tantalizing buildup and shifty drop followed by a booming vocal sample that builds the track's intriguing and riveting aura. Chris Veron – Fly With Me is a stunningly euphoric opus flooded with an intense and brooding aura. This club-banging tune truly has a secretive boldness to it. We are definitely cheering for Veron to drop more hypnotic tracks like this one.
Stream 'Chris Veron – Fly With Me' on SoundCloud below!
Streaming Options:
Chris Veron – Fly With Me Apple Music
Chris Veron – Fly With Me Spotify
Chris Veron – Fly With Me SoundCloud
Chris Veron – Fly With Me FREE DOWNLOAD
Chris Veron – Fly With Me Download
More Streaming Options HERE.
---
More About Chris Veron:
Hailing from Freiburg, deep from the Black Forrest, Chris Veron is the most aspiring techno artist from Southern Germany with releases on several top flight labels including Codex, SayWhat?, Set About, Prospect, Unrilis, Phobiq, Orange and many others. His new Track "Drift Line" on Codex Recordings directly stormed the Beatport Techno Charts and brought him his first number 1 hit. So you you should definitely keep an eye on him and you can't miss him in the near future. With his unique style of cosmic techno, melodic pushing grooves and dark hard elements he brings every dance floor to boiling point. According to Beatstats, he ranked within the top 25 best selling techno producers on Beatport over the last 12 months due to almost all of his tracks reaching top 20 main techno chart positions throughout 2020. It's no surprise to learn that his tracks are regularly supported by the likes of Adam Beyer, Cosmic Boys, Joyhauser, Monika Kruse, Spartaque and UMEK. Due to his infectious energy behind the decks and consistently powerful connections with his audience, he has successfully performed at several events throughout Germany and specially selected venues around Europe. If you've been lucky enough to experience Chris Veron live, then you'll know electronic blood symbolically flows through his veins. Not for nothing he is resident of south Germanys best Open Air Festival "SEA YOU – Beach Republic." And with the release of Chris Veron – Fly With Me, he is looking to be unstoppable.
---
Looking for more tracks like "Chris Veron – Fly With Me"?