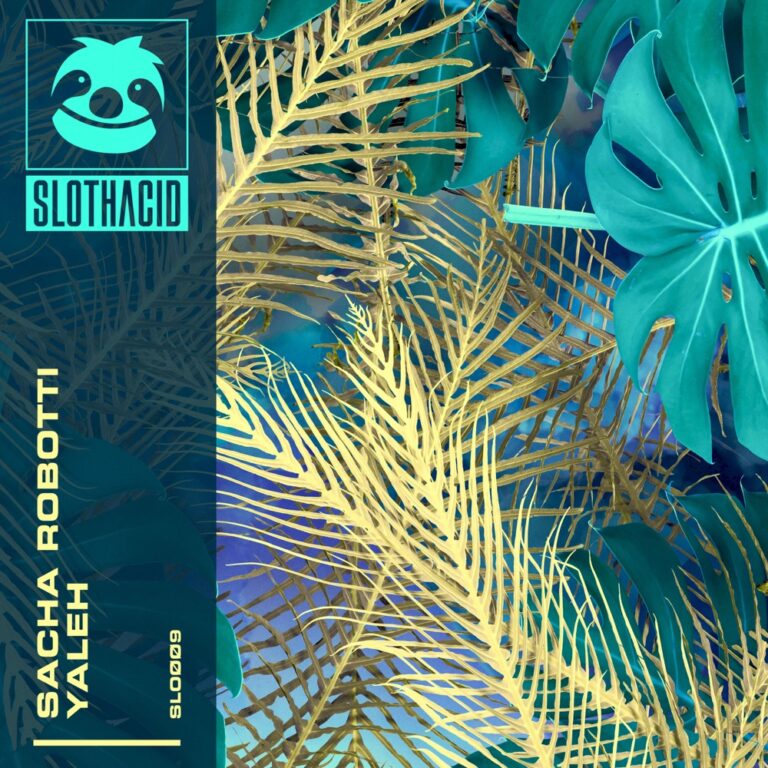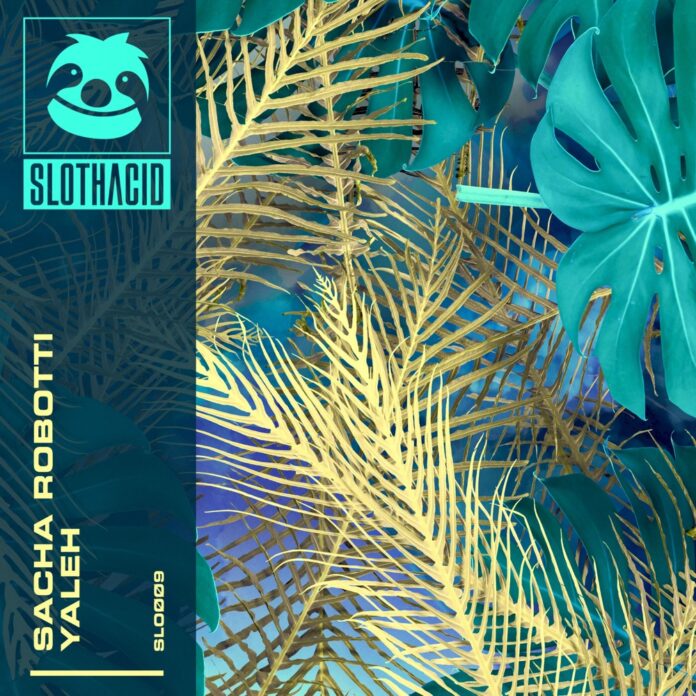 Ok, so most of the dance floors are still empty, or you have to keep a certain distance. It is a terrible situation for all festival and party goers. Most people are just stuck with their home dance floor. However, at least we are still getting amazing party music, just like 'Yaleh,' another great Tech House banger by Sacha Robotti. After his previous successes like 'Justin Tinderlake,' 'Forget Tomorrow' and most recently 'Undulate' (one of our favorite Tech House tracks of 2020 so far) Sacha has again come up with his finger right on the pulse of the Tech House crowd. Like with 'Undulate,' Robotti released 'Yaleh' via Slothacid and has certainly come up with another winner!
Sacha Robotti himself puts it like this:
"It's an instrumental track with a somewhat middle-eastern vibe and organic feel, with a long ethereal break in the middle. I've been testing it out for over a year, I loved playing it in the late hours of the night on formerly non-distanced dance floors. It now works as a daytime streaming jam as well! Hope you dig it!"
And all the lovers of Tech House certainly will!
What we get here from Sacha, is certainly bass-heavy Tech House at its best. It is all-electronic but forget the Robotti part of his moniker. It will drive all humans around to jump to the dance floor. And if there isn't one, they'll certainly get the urge to make one! It does have traces that will remind experienced club-goers about those warehouses of yesteryear. Still, 'Yaleh' is also laced with the now-signature Sacha Robotti twists – disjointed samples and layered effects that keep the listeners (and dancers) guessing.
No wonder that Sacha and his Slothacid label are on such a high at the moment. After 'Yaleh,' you are just left without breath from all the dancing and a question: What is Robotti going to do for Tech House next?
Streaming Options:
More About Sacha Robotti:
THERE ARE FEW HUMANS WHO EPITOMIZE THE TERM "WELL ROUNDED" LIKE SACHA ROBOTTI. THE GERMAN-ITALIAN DANCE PRODUCER WAS RAISED IN BELGIUM, SPEAKS FOUR LANGUAGES, HAS A MASTERS DEGREE, AND HAS LIVED ALL OVER THE WORLD. HE BEGAN PLAYING THE CELLO AT THE AGE OF SEVEN, HE FELL IN LOVE WITH DANCE MUSIC IN HIS TEENAGE YEARS AND SHORTLY AFTER STARTED CREATING MUSIC.
FOR MUCH OF SACHA'S EARLY YEARS, HE SPENT IN BERLIN AS A PART OF ROBOSONIC, RELEASING MUSIC ON LABELS SUCH AS SUARA, DEFECTED AND OFF, AND TOURING THE WORLD. IT WASN'T UNTIL 2012 WHEN HE RELEASE HIS FIRST RECORD "THE MAJOR" ON DIRTYBIRD AS SACHA ROBOTTI, FOLLOWED BY RELEASES ON THIS AIN'T BRISTOL, LOST RECORDS, DESERT HEARTS, AND INSOMNIAC RECORDINGS. HIS 2017 EP ON DESERT HEARTS RECORDS WITH MIKEY LION "OL' DIRTY HEARTS" BRIDGED THE SOUND BETWEEN DESERT HEARTS AND DIRTYBIRD, AND MAY 2018 SAW ANOTHER COLLABORATION BETWEEN SACHA AND MIKEY RELEASED ON THE DIRTYBIRD BBQ COMPILATION.
SACHA CURRENTLY RESIDES IN LOS ANGELES AND IS STILL A STAPLE IN THE DIRTYBIRD COMMUNITY. HIS INFECTIOUS PERSONALITY IS INSEPARABLE FROM HIS DJ SETS, WHICH HAS LED HIM TO BE A FAVORITE AT FESTIVALS ALL OVER THE WORLD INCLUDING INCLUDING THE DO LAB AT COACHELLA, EDC, BPM FESTIVAL, LIGHTNING IN A BOTTLE, BURNING MAN, OCASO, AND DESERT HEARTS FESTIVAL.
SACHA WILL SPREAD HIS MESSAGE OF LOVE AND RESPECT EVEN FURTHER WITH NEW VENTURES UNDER THE SLOTHACID BANNER AS WELL AS MORE MUSIC AND MORE TOURING. HANG LOOSE