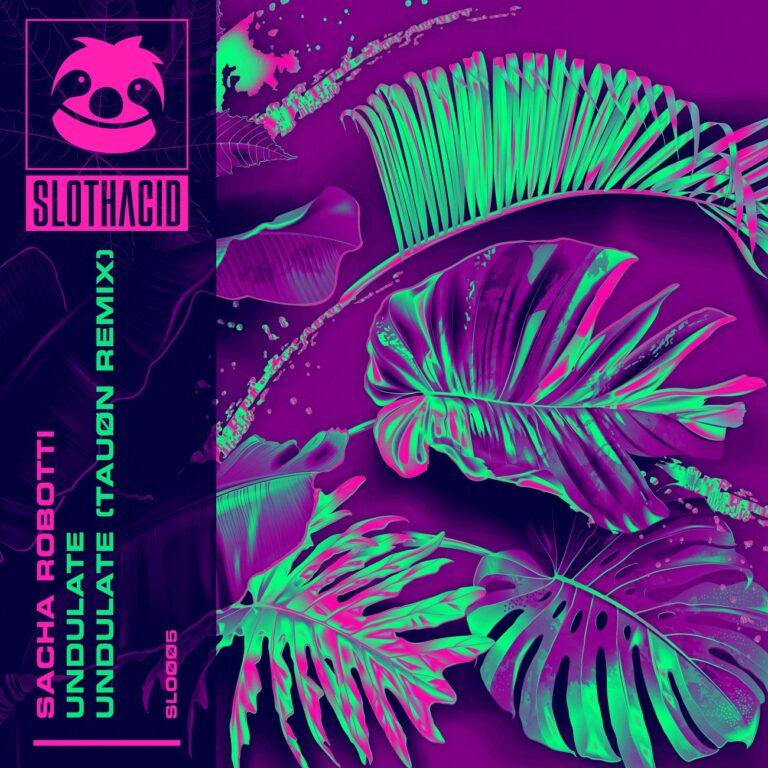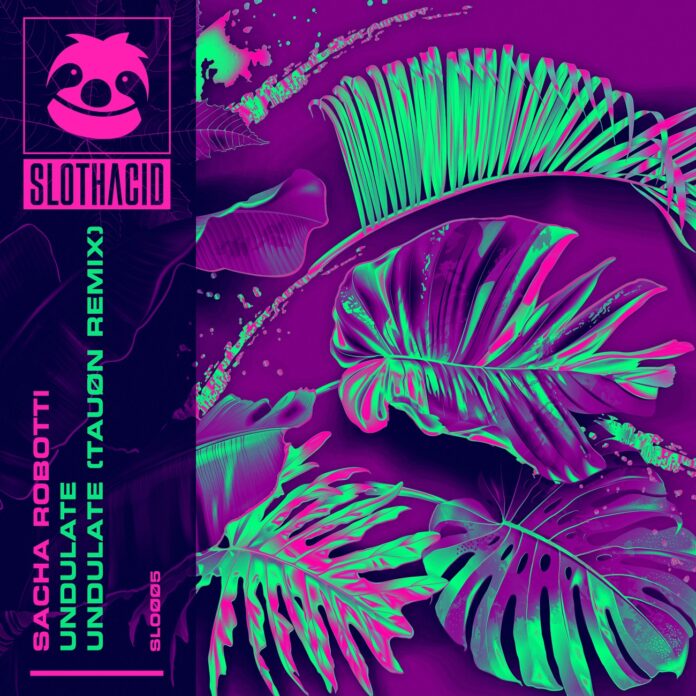 Raised in Belgium, Sacha Robotti developed a strong liking for EDM during his teenage years. His love for music slowly intensified to a point where he decided to pursue his career as a producer and DJ. He is famous for his signature sound that involves elements of both Techno and House. Over the course of his journey, Robotti has gone on to churn out many groovy bangers such as 'When U Clackin,' 'Eliminate,' 'Justin Tinderlake' and 'Forget Tomorrow.' He has now returned with his latest track entitled, 'Undulate.' Issued on Slothacid, this mesmeric Tech House track is an enticing opus that will blow you away with its phenomenal production quality.
Sacha Robotti polished his track 'Undulate' with a versatile formula that stands out in terms of its ethereal swings. This Tech House track echoes with uplifting energy, giving it a intoxicating ambiance. This tune is constructed with resonant beats and audacious waves of overlapping rhythms. Released by Slothacid, it is a trademark fusion of classic pad work with warming melodies and percussion that reverberates the eminent aura.
'Undulate' by Sacha Robotti is a cordial affair ornamented by bouncing bass and rolling synth which is what gives this Tech House track an extra oomph. The song manages to carve deep into your soul with its hypnotic elements. It is a highly refreshing release that is charged with galvanizing energy, making this a thrilling unison for the fans. The track has some shimmering rhythms and beats that add a complementary touch. It is a percussive blend of spellbinding elements that will bring you shivers.
The surprising combination between the cadences and impassive percussion of 'Undulate' by Sacha Robotti showcases rhythmic and melodic interplay that is exciting and interesting. The creative artistic ingenuity of the production is enthralling to listen to. This Slothacid release is really catchy and certainly deserves a spot in your Tech House playlist.
Download 'Sacha Robotti – Undulate' HERE and stream the song on YouTube below!
Streaming Options:
Sacha Robotti – Undulate Apple Music
Sacha Robotti – Undulate Spotify
Sacha Robotti – Undulate Soundcloud
Sacha Robotti – Undulate Free Download
---
Connect With Sacha Robotti:
Join Us On:
---
More About Sacha Robotti:
THERE ARE FEW HUMANS WHO EPITOMIZE THE TERM "WELL ROUNDED" LIKE SACHA ROBOTTI.
THE GERMAN-ITALIAN DANCE PRODUCER WAS RAISED IN BELGIUM, SPEAKS FOUR LANGUAGES, HAS A MASTERS DEGREE AND HAS LIVED ALL OVER THE WORLD. HE BEGAN PLAYING THE CELLO AT THE AGE OF SEVEN, HE FELL IN LOVE WITH DANCE MUSIC IN HIS TEENAGE YEARS AND SHORTLY AFTER STARTED CREATING MUSIC.
FOR MUCH OF SACHA'S EARLY YEARS, HE SPENT IN BERLIN AS A PART OF ROBOSONIC, RELEASING MUSIC ON LABELS SUCH AS SUARA, DEFECTED AND OFF, AND TOURING THE WORLD. IT WASN'T UNTIL 2012 WHEN HE RELEASE HIS FIRST RECORD "THE MAJOR" ON DIRTYBIRD AS SACHA ROBOTTI, FOLLOWED BY RELEASES ON THIS AIN'T BRISTOL, LOST RECORDS, DESERT HEARTS AND INSOMNIAC RECORDINGS. HIS 2017 EP ON DESERT HEARTS RECORDS WITH MIKEY LION "OL' DIRTY HEARTS" BRIDGED THE SOUND BETWEEN DESERT HEARTS AND DIRTYBIRD, AND MAY 2018 SAW ANOTHER COLLABORATION BETWEEN SACHA AND MIKEY RELEASED ON THE DIRTYBIRD BBQ COMPILATION.
SACHA CURRENTLY RESIDES IN LOS ANGELES AND IS STILL A STAPLE IN THE DIRTYBIRD COMMUNITY. HIS INFECTIOUS PERSONALITY IS INSEPARABLE FROM HIS DJ SETS, WHICH HAS LED HIM TO BE A FAVORITE AT FESTIVALS ALL OVER THE WORLD INCLUDING INCLUDING THE DO LAB AT COACHELLA, EDC, BPM FESTIVAL, LIGHTNING IN A BOTTLE, BURNING MAN, OCASO, AND DESERT HEARTS FESTIVAL.
SACHA WILL SPREAD HIS MESSAGE OF LOVE AND RESPECT EVEN FURTHER WITH NEW VENTURES UNDER THE SLOTHACID BANNER AS WELL AS MORE MUSIC AND MORE TOURING. HANG LOOSE!