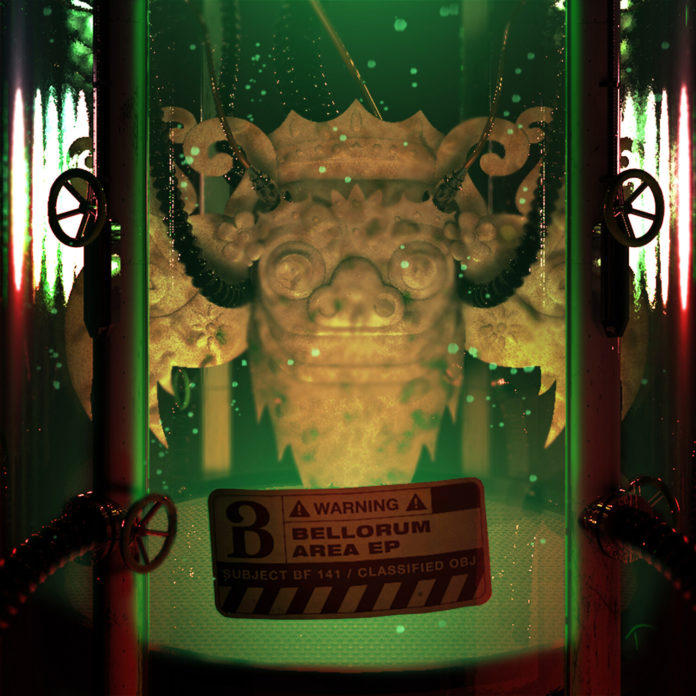 BELLORUM is back with his signature blend of Trap Music and Dubstep on four fresh new tracks that will absolutely break rails at music festivals across the globe! Saying that the EP goes hard is almost an understatement. BELLORUM is truly an expert at making heavy-hitting music that are just perfect for music festivals. It is not a coincidence that he is supported by artists like Dj Snake, The Chainsmokers, Aazar, Yellow Claw, Tiesto, Slander, Nghtmre, Dj 4B and many more!
"Area" will straight-up melt your face! Period. It is legendary on every level, from the epic cinematic intro, to the mosh-pit inducer drops, this one is the perfect intro for a Bass music set!
"51" is pretty much the "chill" track of the EP, the intensity goes down a bit with this dope spacy Trap heater in collaboration with RayRay! Don't get me wrong though, it is not as intense, but that bassline will still make your neighbors call the cops!
"Never Be the Same" starts off as a very accessible and smooth Electro/Future Pop jam, however, don't be fooled, just like "Area", the drops will definitely blow you away! More mosh-pits!
"Lazer" closes the EP perfectly, it takes the intensity to the maximum and just leaves you wanting even more!
In our book, this EP is a contender for best Bass music EP of the year. Our French friend did it again, and he never disappoints!
If you haven't already, make sure to also check out his huge Trap banger "Alert"!
Stream "Area EP" on Soundcloud & Spotify below and grab your copy HERE!
More about BELLORUM:
Bellorum is 24 years old, born and raised in France, musician since 6 years old.
Quickly hyped by artists like Dj Snake, The Chainsmokers, Aazar, Yellow Claw, Tiesto, Slander, Nghtmre, Dj 4B and also support in the biggest festival all around the world (Ultra, EDC, Tomorrowland, Coachalla & many more), Bellorum proved that he has his own vision of the music with 4 millions streams.
You can also catch Bellorum live in Europe, Asia in the biggest festival and club such as Tomorrowland 2018/2019, Tokyo and also China during his 1 month tour.
Make sure to follow BELLORUM online to stay up to date with his music.
Follow BELLORUM on:
Spotify
Soundcloud
Facebook
Instagram
Twitter
Youtube
Website
Follow EKM.CO on:
Spotify
Soundcloud
Youtube
Facebook
Twitter
Instagram