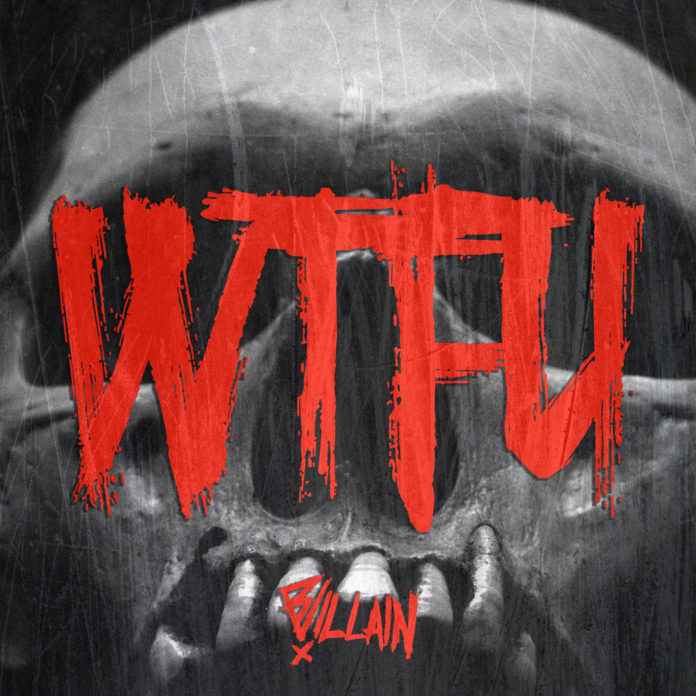 American bass music producer & DJ BVillain just released "WTFU", a devastating new Dubstep banger that will soon generate mosh pits across the nation. The track doesn't only stand out in the Dubstep genre because of its ever-changing drops and constant switch ups, it also offers a bold & riotous metal flavor, exhilarating build ups and relentless drops, making it a fresh new anthem for the genre. The high-energy effortlessly delivered also makes it a perfect track for music festival, this intensity on a major sound system will 100% make everybody "Wake The F*ck Up". This is truly some "Big Room Dubstep".
Stream BVillain – WTFU on Soundcloud & Spotify below and add it to your favorite Spotify playlist here.

More about BVillain:
Shredding is a way of life and BVillain proves that at every show with high energy EDM/ Trap music to keep the crowd off their feet and constantly engaged. The past four years have consisted of non- stop touring while performing with artists such as Sky Blu of LMFAO, Shwayze, Cam Meekins, and more. With over 100 shows a year, there is no slowing down as the producer continues to put out new music and consistently gaining new popularity. Party For A Living!
Make sure to follow BVillain on his socia media networks below to stay up to date with his tour dates and new releases.
Follow BVillain on:
Soundcloud
Facebook
Twitter
Spotify
Instagram
Youtube
Follow EKM.CO on:
Spotify
Soundcloud
Youtube
Facebook
Twitter