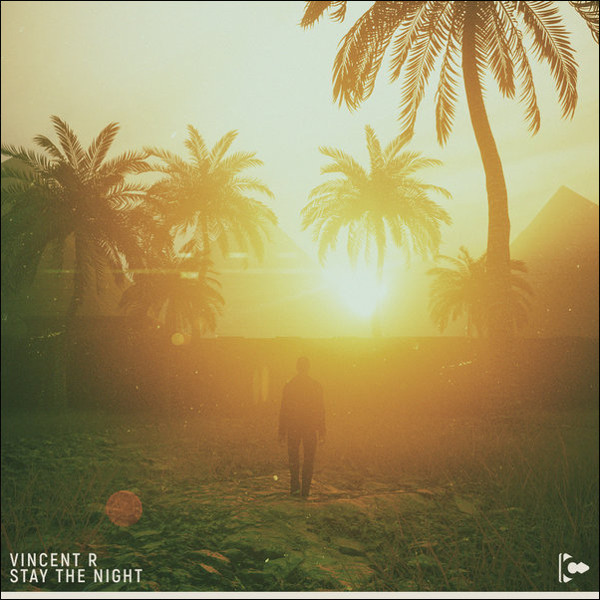 It's safe to say that Chicago based DJ and producer Vincent R has become one of North America's most prized positions during the past decade, thanks to energetic performances and fine studio productions. Armed with an impressive back-catalogue of records including 'The Answer', 'This Feeling' and 'She Said', Vincent R has been gracing some of the world's biggest stages, such as Avalon (LA), Exchange LA, Cariocas Beach Club (Isla Holbox, MX) and Encanto Beach Club (Playa Del Carmen) to name a few – monumental accomplishments that many aspiring artists can only dream of achieving.
'Stay The Night' is the latest output from his studio, which see's the multitalented musician make his return to emerging US imprint Careless Records, a partnership that never fails to disappoint. Containing everything needed to create a Deep House anthem, banging basslines, infectious vocals, groovy beats, a perfectly crafted arrangement, and bucket loads of 'feel good vibes', 'Stay The Night' has already gained a mark of approval from Tomorrowland resident Yves V – a clear sign that the track is going to explode on dancefloor's across the globe.
Stream 'Stay The Night' on Spotify and Soundcloud below and download your copy now!
Available on Beatport
https://www.beatport.com/release/stay-the-night/2355442
Vincent R Online
https://djvincentr.com
https://www.facebook.com/djvincentr
https://twitter.com/djvincentr
https://www.instagram.com/vincent__r
Careless Records Online
http://www.carelessrecords.com
https://www.facebook.com/carelessrecordsofficial
https://twitter.com/carelessrecords
https://soundcloud.com/carelessrecordsofficial
https://www.instagram.com/carelessrecords
Follow EKM.CO on:
Spotify
Soundcloud
Youtube
Facebook
Twitter