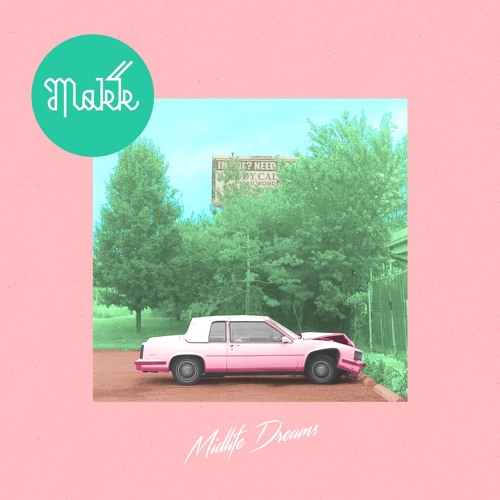 "Makk – Midlife Dreams EP" is an exceptional and breathtaking EP. Right from the first track, you can hear that Makk, real name Philipp Makolies, is a passionate and accomplished artist. His sound is accessible, polished & emotionally-rich and with only four songs, he shows us that he belongs up there with the big names of Indie Dance, Nu Disco and Electropop, artists like Röyksopp, Miike Snow, Phoenix and Mitch Murder. I can't recommend this masterpiece enough.
Royal Tree Records really have a gem on their hands, Makk's blend of Dream Pop, 80's and Indie Dance is a breath of fresh air in the dance music scene.

The EP in a few words:
"Youth" – Absolutely blissful and mesmerizing. Endlessly-playable.
"On and On" – Funky, playful and inviting
"Midlife Dreams" – Upbeat 80's energy with an infectious melody
"I Need" – Feel-good deep tropical vibe with an "Empire of the sun" feel
You like Makk's sound? Make sure to follow him on his social media networks to stay up to date with his releases.

Stream Makk – Midlife Dreams EP on Bandcamp & Youtube below and add it to your favorite playlists on Deezer, Spotify and Tidal.

More about Makk:
Makk is the new solo- and studio project by the musician, guitarist and producer Philipp Makolies (Woods of Birnam, Polarkreis 18, Enno Bunger, Lestat Vermon) hailing from Dresden, Germany. Makk indulges in his passion for Electronics and playfully produced Dream Pop in long nighttime sessions, eventually infusing these tracks with surges of effect-drenched guitars for a totally unique and vibrant sound.
For "Midlife Dreams", Makk dusted off his old collection of classic synths such as Yamaha VSS-30, Tiracon 6V and Solina String Ensemble. These tracks and their visuals breathe nostalgia and a strange, naive optimism and affirmation. They ask questions about chasing one's dream, reevaluating one's goals and about the fateful turning points in a person's life or whether it must be seen as merely a succession of coalescing coincidences.
Follow Makk on:
Facebook
Instagram
Bandcamp
Soundcloud
Youtube
Spotify
Follow EKM.CO on:
Spotify
Soundcloud
Youtube
Facebook
Twitter
Instagram