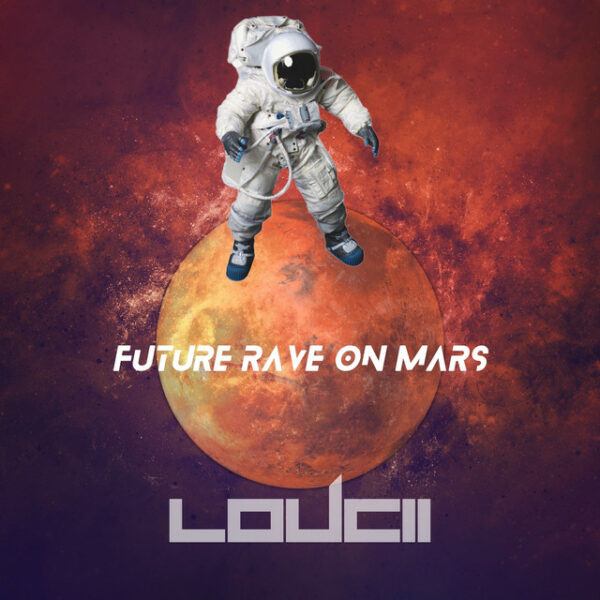 Clearly drawing inspiration from legendary Trance producers of the past, the new Future Rave trend created by David Guetta & MORTEN is soaring! Today, we have an outstanding new Future Rave anthem for you entitled "LouCii – Future Rave on Mars". This new EDM festival song pushes the movement forward and features a unique Future Rave music video for the release on Lalee Records. This new LouCii music is pure energy! Due to its similarities to artists like Technikal and Alphazone, Loucii strikes a cherished chord with this EDM anthem. Rich with the same vibrant Hard Trance elements that blew the rave scene up in the 2000s.
"LouCii – Future Rave on Mars" along with its Future Rave music video has given a boost to Lalee Records, especially in the epic festival music department. Lou offers us an uber hype rave anthem that is sure to win over the main stage crowds at festivals all summer long. When new LouCii music drops, the bass drops too, for example, this little voyage to Mars. Loucii comes roaring to life with a hands-in-the-air, no-nonsense lead riff that you'll be humming on the whole car ride home.
Generally speaking, "LouCii – Future Rave on Mars" goes hard. Peak hour productions like this are famous for bringing crowds to a boiling point and this Future Rave monster is no exception. Accompanied by a clever Future Rave music video, this artist has started to set an image before us… that he is not of this world. Lalee Records is onto good things these days and new LouCii music is just par for the course with his fist-pumping kick and bass and roof-raising top synths. Couple that with an endearing use of low pass filters and a simple yet perfect song structure and you have a festival weapon for DJs. F.R.O.M. also boasts an awesome throwback-style call & answer in the chord progression, truly this track has all the trappings of a future classic. Bravo. 10/10
Stream "LouCii – Future Rave on Mars" on YouTube below!