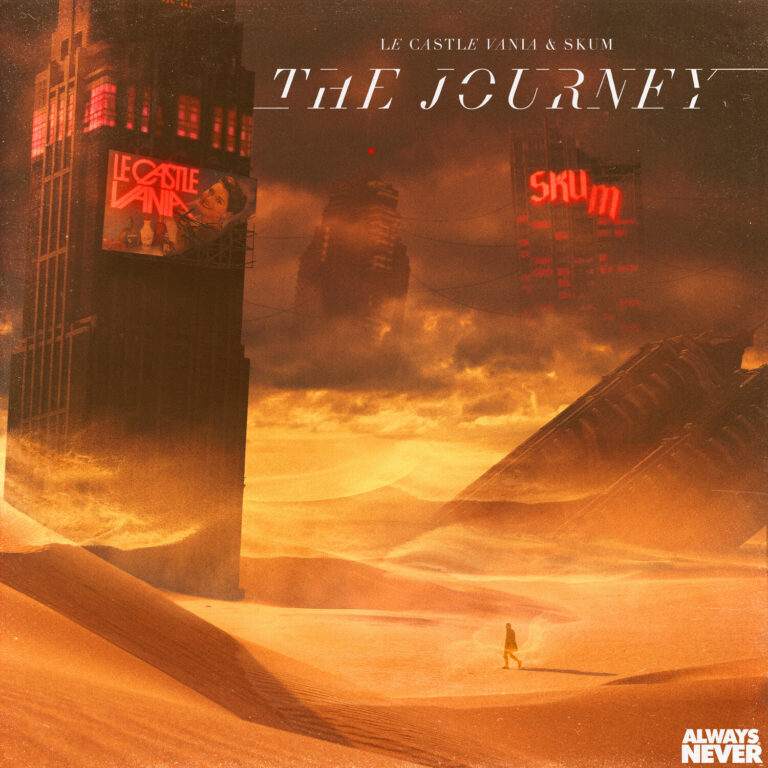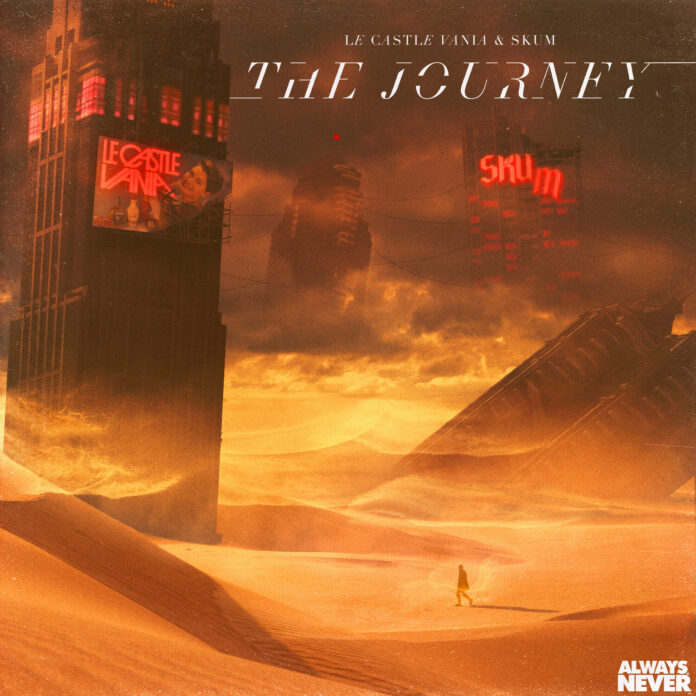 With a strong influence on dance music, the film and the video game industry, Le Castle Vania is a pillar on the electronic music scene. He has maintained his spot in the global music industry for nearly two decades already. As a trend setter, Le Castle Vania brought his unique sounds to major festivals like Electric Daisy Carnival, Ultra Music Festival, TomorrowWorld, Electric Zoo, and many more. He has successfully transformed his passion for music into a culture-defining profession. With his bold and innovative style, he is simply one of the most unique electronic music artists of our days. Today, we are happy to feature his latest release and cinematic Midtempo Bass banger entitled "Le Castle Vania & SKUM – The Journey".
"The Journey" by Le Castle Vania and SKUM has a dark melodic ambiance and comes with some deep, mysterious storytelling male vocals. The song offers powerful drops, slapping drums and mighty bass, creating a robust sinister Midtempo Bass sound with a transporting cinematic energy and invigorating Synthwave influence. Le Castle Vania & SKUM bring melodic excellence to this song with atmospheric bells and grandiose synths which sound otherworldly. In addition, the flow of this song is spellbinding and energetic, which generates an intoxicating aura. It will surely turn up the intensity at their upcoming live performances.
This thrilling song came out only 5 days ago and has already over 20,000 plays on Spotify alone. We wouldn't be surprised if this one becomes one of the most streamed songs from both Le Castle Vania & SKUM in the upcoming years. The sinister vibes in electronic music culture are perfectly showcased here, moreover, with Le Castle Vania and SKUM collaborating together, this song will surely make every heavy bass music fans' day. With infectious melodies and that vigorous bassline, "The Journey" is definitely festival-ready. The song is available via Always Never Records on all music streaming platforms now. If you are a fan of dark, hard-hitting and cinematic heavy bass music, make sure you check this one out!
Stream "Le Castle Vania & SKUM – The Journey" on SoundCloud below!
Looking for more music like "The Journey"?