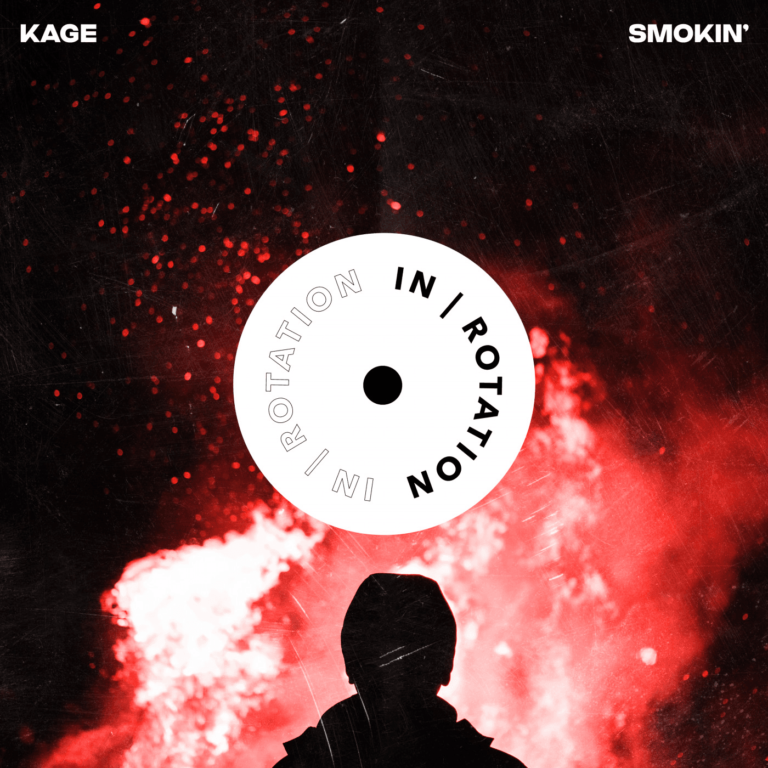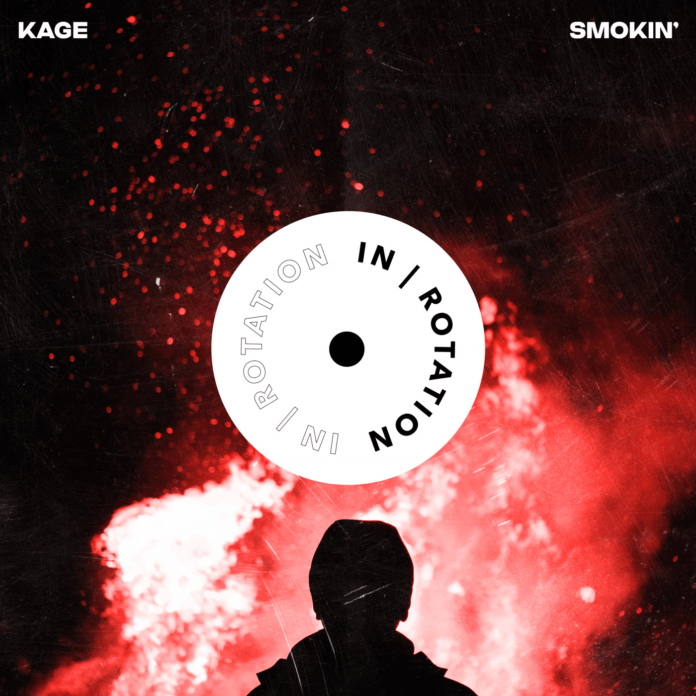 Producer Kage has given yet another reason why he should be at the top of your watch list. Kage – Smokin' is out now on IN/ROTATION and if you're new to his sound then you're in for something special. Regular readers might remember his recent track 'Godspeed', where he fused orchestral sounds with Bass House. After that was his amazing remix of 'Medicine' by Ekonovah. Kage's sound continues to get crazier with every release, earning him the respect of heavy-hitters such as Tchami and Oliver Heldens. This latest track has made its way on to the Insomniac Bass House label IN/ROTATION. With moves like this, his audience is only going to keep on growing and soon enough, everyone will know the name, Kage!
Kage – Smokin' gets off to an awesome, albeit terrifying start. Mechanical howls and eerie rhythms fill your mind with uncertainty. The anticipation builds but you're left in suspense. Kage is a master of sound design and uses his production skills to carefully build up the tension until he chooses to release it. When he does, it's totally unexpected. His signature, rippling Bass House synths don't disappoint. He manages to make music that is so danceable but so unusual at the same time. There are a few synth hooks that make this track irresistible. The bridge ushers in a granular vocal which adds even more depth to the track.
It's no surprise IN/ROTATION has picked up yet another single from the up-and-coming producer. It is also no surprise that Kage – Smokin' is becoming a regular on the Insomniac Bass House label. There's an immensely bright future in underground dance music for Kage and with this latest release, even more people are going to know about him. Expect to see him on a festival stage near you soon (hopefully)!
Stream 'Kage – Smokin'' On SoundCloud Below!
Streaming Options:
---
More About Kage:
Started in 2018, Kage has already achieved a lot of unique milestones. His minimalistic, raw and strong bass filled sound vibrated on many dancefloors and festivals. With releases on Monstercat, STMPD, Confession, IN/Rotation, Riotville & more, the world became acquainted with Kage.
With his release 'Mind' a lot of tier 1 DJ's first fell in love with his sound. Many artists supported the track such as Tchami & Malaa, Habstrakt, Porter Robinson, Oliver Heldens and Martin Garrix to name a few. In 2019, Kage made his DJ debut 3000 meters up at E-Wax Festival, in Copenhagen's Distortion Festival and the underground festival Octane Madrid.
With a diverse repertoire of tracks, his fluent combination of raw bass music and minimalistic use of sounds, Kage is ready to rise from the shadows.