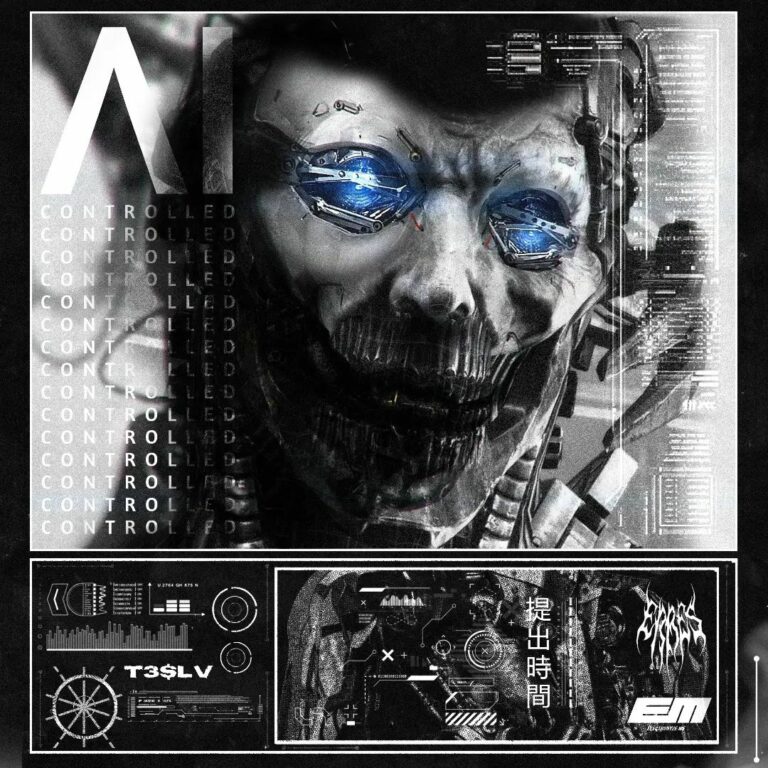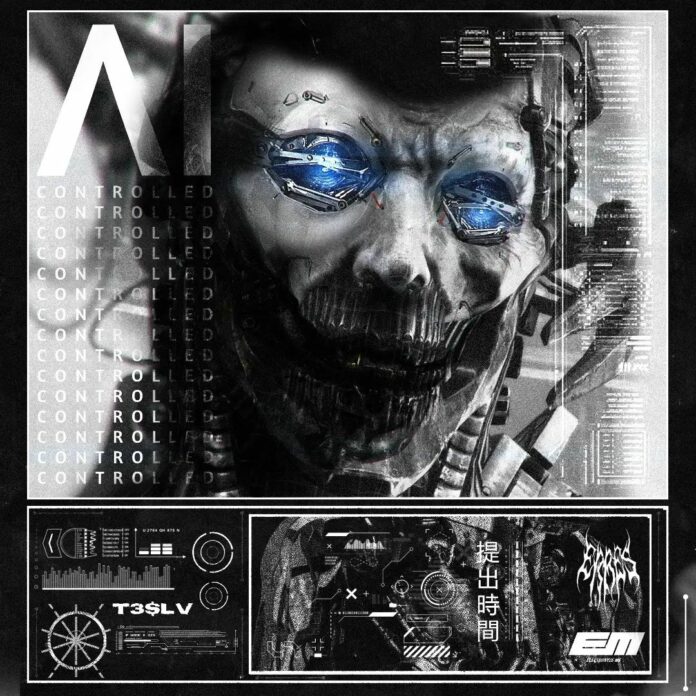 Closer! and Deep Fall are two violent, yet alluring Melodic Riddim / Dubstep songs from Electronyze Me by the Perm-based artist ERBES from his new EP titled AI Controlled. As it's common for music that's coming from the French bass music label, the Electronyze Me release features some dark cyberpunk aesthetics, that make the listener envision the eventual clash between the human conscience and artificial intelligence.
Morphing from triumphant, epic passages to menacing sonic vortices that seem to consist of digitally distorted data exchanges between the machines, ERBES – Closer! is the opener for the three-track EP. With a chilling contrast created by the steady, determined melodies and the limping grooves, it's also the track that initially makes it hard to pinpoint its mood. At the same time, it's the kind of track that doesn't require the listener to try and actively seek for concepts, moods or concrete ideas. Instead, Closer! focuses on the solid sound-design and experimentation with dynamics – something that's also the main focus of the entire EP.
Although, the next track titled Deep Fall deviates heavily from the Melodic course set by the Riddim / Dubstep opener, it's still built around the forementioned ideas. With a tempo that feels a bit faster, rhythm-wise, it's the illustration of the artist's Trap influences. The meagerly scattered melodic bits here feel alienated from their contexts, as if they're being hummed by an AI that is incapable of comprehending their emotional aspects. It's something that results in the eerie and unearthly atmosphere on the new ERBES & Electronyze Me song – a common feature for the rest of the artist's release on the French bass music label. When combined with the sensory overload one gets from the seemingly chaotic sounds-design, this results in a refreshing experience that's hard to find in many other tracks in the genre.
Stream ERBES – Closer! on SoundCloud below!
Stream ERBES – Deep Fall on SoundCloud below!
Looking for more music like Closer! & Deep Fall?