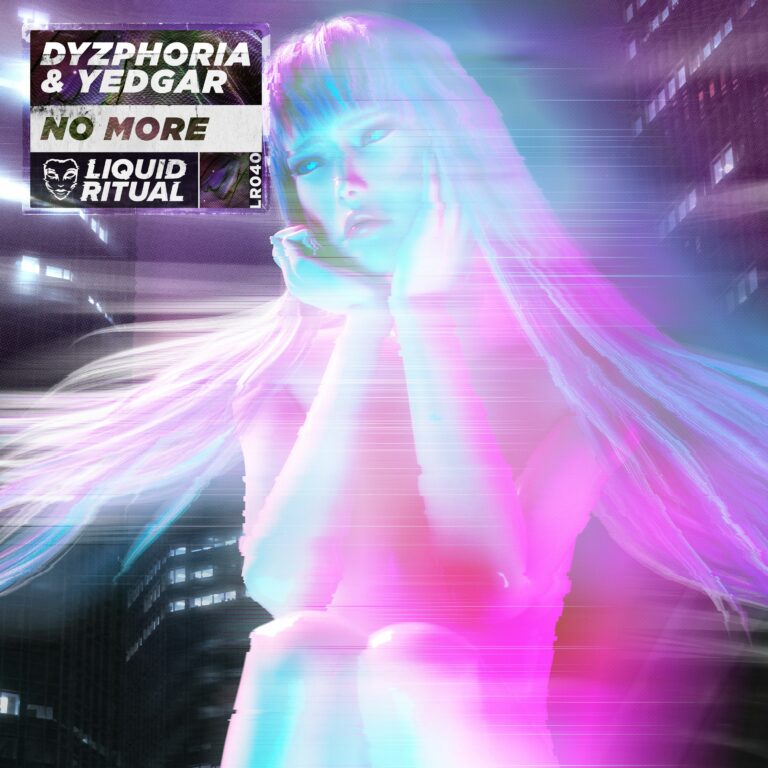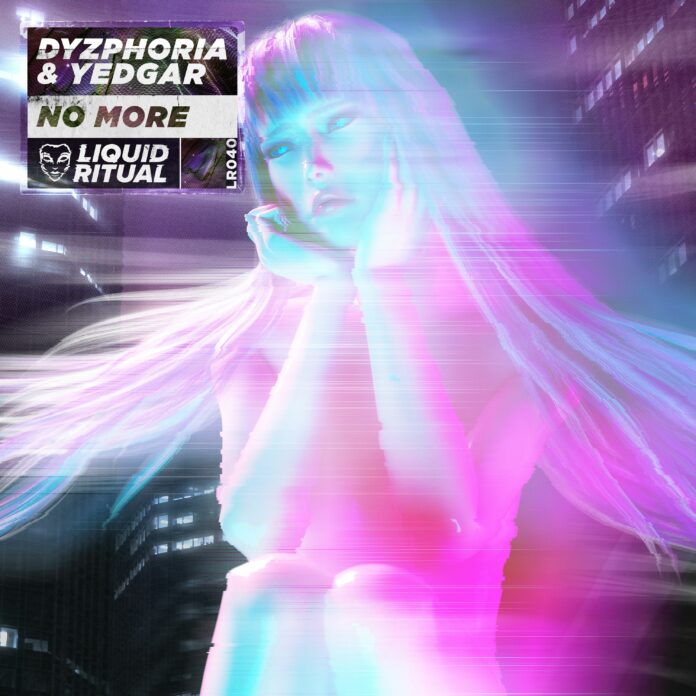 "Dyzphoria & Yedgar – No More" on Liquid Ritual really is the quintessential example of Hardwave / Wave music. Adrenaline pumping synth leads that get your hair standing on end. Perfectly mastered drums that both set the stage, and collapse it… and of course, bass. Huge, chest-caving, heart-attack-inducing, car-alarm-triggering sub-bass. All that being said, that's pretty much par for the course when it comes to new Dyzphoria music. The artist has also been represented in sets by artists like Alison Wonderland and received feature spins on Trap Nation Radio.
Roaring top-end synths set the tone for "Dyzphoria & Yedgar – No More" because the euphoric, almost Hard-Trance-like leads, sizzle for the duration of the track. In this case, I think the exact word to use is "sheeeeeesh". Traveling between lows and highs, via an ultra-active low pass knob, there really is no break from the onslaught, due to the artists leaving the intensity on eleven from start to finish. Even for Hardwave / Wave music, this one is intense, refusing to let up from the tsunami of sound, that comprises this new Dyzphoria music.
Brilliantly balanced between absolute chaos, and controlled insanity, "Dyzphoria & Yedgar – No More" is a fluid combination of elegance and insanity. In addition, its relentless in its construction, and determined in its ultimate pursuit of speaker destruction. Constantly setting the tone for the future of Hardwave / Wave music, Liquid Ritual continues its domination of the genre, highlighted perfectly by this latest offering of new Dyzphoria music. As a result, this music is perfect for the rave and the heatwave.
You're most likely to hear this record played at peak hour in the side room, by all means, by anyone who wants to make the crowd sizzle into the stratosphere.
Stream "Dyzphoria & Yedgar – No More" on YouTube below!
Looking for more tracks like "Dyzphoria & Yedgar – No More"?