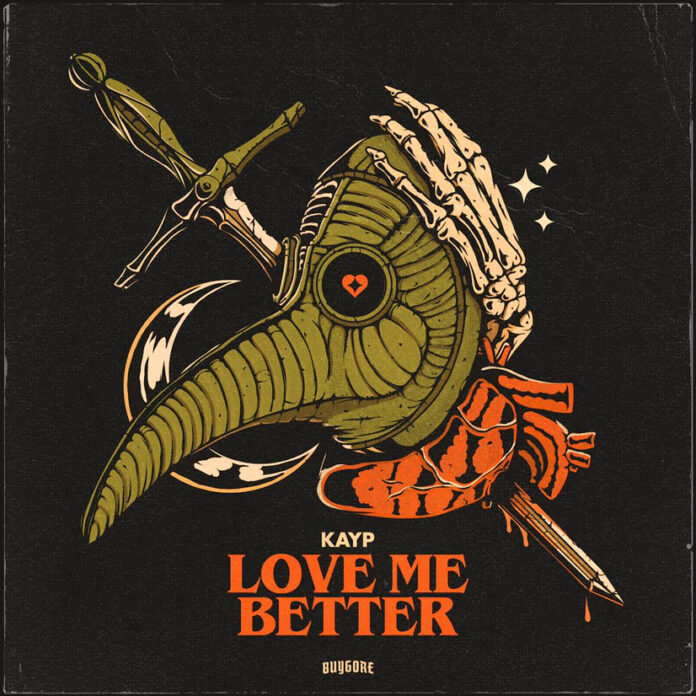 Kayp – Love Me Better has landed! The world is in lockdown and that is the perfect occasion for EDM artists to make new music for the fans. Kayp is not missing out on this opportunity! He recently released a collaborative track with Borgore called 'Brutality' (which you should absolutely check out if you haven't already). Now, Buygore has issued his latest song entitled Kayp – Love Me Better. This track is a melodic dubstep banger that offers a crazy festive vibe that will make you headbang without even realizing it. The song kicks off with a playful melody, pulsating bass pattern, retro vocal chops, and a dramatic synth crescendo. The beauty of this track lies in its impressive production. He maintains an air of control with his propulsive electronic melodies which is what makes this track so irresistible.
Kayp – Love Me Better is constructed with utmost perfection. The song features crazy energy levels and contains many exciting elements that will keep the listener on the edge. He brings a frenzied bassline accompanied by warped vocals, an eerie synth line and ominous pad-scapes layered over crisp beats, giving the audience a blissful treat. It is a solid release from this immaculate dubstep DJ/producer that will blow your mind.
From the tense atmospherics to the roaring synthlines and exuberant melodies, Kayp – Love Me Better is an outright dubstep anthem. The artist has proved his capabilities in his own way as the aura of the song is melodically dominant while the vocals complement the enthusiasm of the track perfectly. All things considered, this track has all the potential to earn a spot on the Beatport Dubstep Top 100 chart.
Stream Kayp – Love Me Better on YouTube below and grab your copy HERE!
You can also enjoy the song on Spotify and Soundcloud!
Follow Kayp:
Soundcloud
Facebook
Twitter
Instagram
Follow Buygore:
Website
Soundcloud
Facebook
Twitter
Instagram
Join Us On: