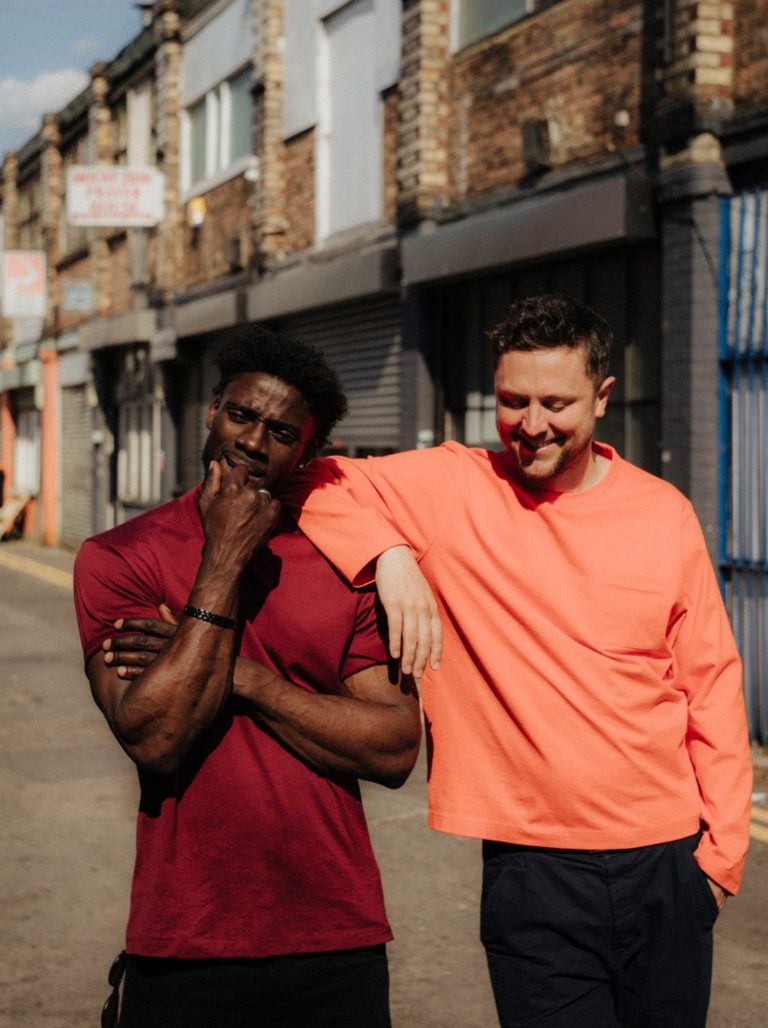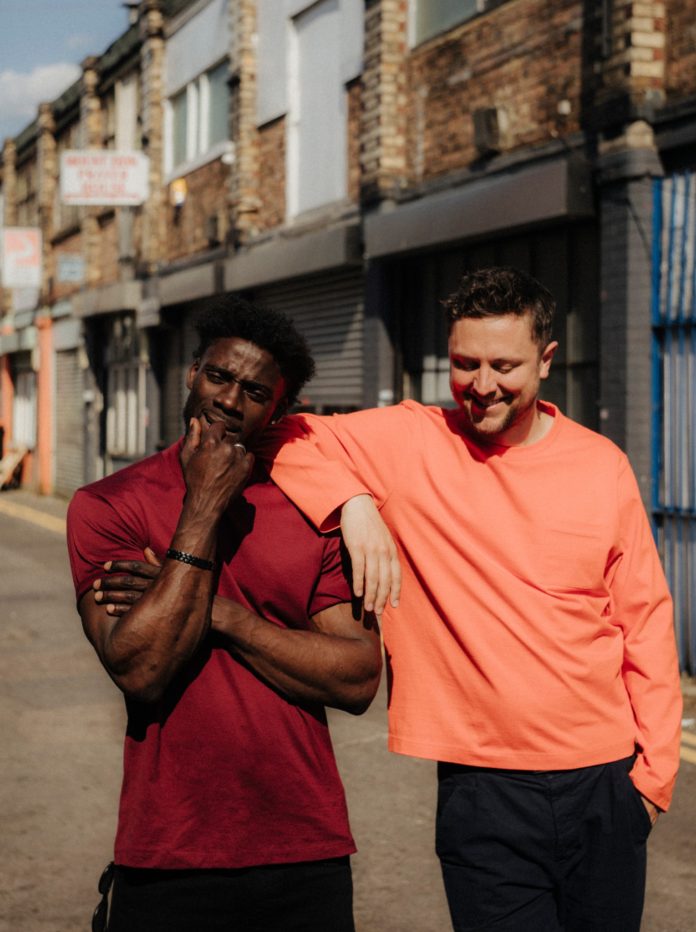 George Fitzgerald and Lil Silva have revealed that they are collaborating on a brand new project. The new venture is called OTHERLiiNE and they have launched with the debut track 'Chimes', a very unique heavy-bass blend of Melodic Techno & House, Breaks and Deep House.
The pair first connected when Lil Silva contacted FitzGerald to remix his 2016 track 'Lines'. Then, working on his second album, 2018's 'All That Must Be', FitzGerald asked Silva to provide vocals for the single 'Roll Back'.
The duo promise us a forthcoming set of songs which have "developed lives of their own", revealing an instinctive musical connection between a pair of producers that inspired a suite of tracks to form the 'world' of OTHERLiiNE.
As well as the producers, the project calls upon Alexander Brown to lead the creative and visual side. He's best known for his work on the James Blake Wilhelm Scream video and his If The Car Beside You Moves Ahead, he's also done art for Maribou State. Check out his otherworldly visual for the new track below.
Lil Silva said in a post on facebook: "I've been making music with George FitzGerald for some time now. Together we're something else, something more. We've now spent so much time in the studio together, it's become another entity"
About OTHERLiiNE
OTHERLiiNE is the musical partnership of George FitzGerald and TJ "Lil Silva" Carter. The former is a Domino-signed recording artist with two albums and multiple EPs and remixes behind him. The latter is a producer and artist who's worked with everyone from Banks to Off White and Louis Vuitton menswear artistic director Virgil Abloh, from Adele (on the blockbuster 25) to Mark Ronson (on his new album, Late Night Feelings). OTHERLiiNE is as precise and specific as their name, which is all upper-case apart from two lower-case "i's" – one "i" for each artist. 
About George FitzGerald
George FitzGerald returned with his second album, All That Must Be in 2018. A mesmeric and transportive collection of songs that firmly established him as a preeminent figure in the electronic music world and a rare example of a musician capable of making the transition from club producer to album artist.
Featuring collaborations with Lil Silva, Bonobo, and Tracey Thorn (Everything But The Girl), All That Must Be is a richly poignant record that plots a route through the mental and physical landscape of its creator over the course of 18 life-changing months, and in doing so illuminates a more universal set of themes.
It documents a time that saw FitzGerald leaving Berlin, his home for the past decade, and returning to London to begin a life with his newly-born daughter. After years as a DJ surrounded by the much-storied hedonism of the German capital, and with few responsibilities other than making his flights each weekend, FitzGerald's life changed markedly. The result is a record that deals with processes of transition, acceptance and renewal, a backdrop that feels particularly pertinent in a time where young adulthood is elongated ever further and there seem to be fewer reasons to settle down.
Arriving back in London, FitzGerald escaped the chaos of his life and began plotting his new record from a small, windowless studio in south Bermondsey. In the mornings he'd walk across Peckham's Burgess Park and out across the permanent, grubby mayhem of the Old Kent Road to where his studio lay, nestled between industrial units, taxi mechanics and African Pentecostal churches.
The energy of this manic yet peculiarly forgotten corner of the city began to infiltrate his thinking and after a while the long days alone in the studio began to bear fruit. Far from a hindrance, being catapulted into an entirely new situation in an unfamiliar part of a city he'd not called home for ten years presented his music with new possibilities.
Opening track, "Two Moons Under", which begins with the hum of the street outside FitzGerald's studio, touches on this strange feeling of change and dislocation. "In many of the songs the vocals are disembodied and processed to the point you can't make out what they're saying," explains FitzGerald. "I wanted that to mirror the uncanniness you feel when a massive event happens in your life. Everything looks and sounds the same but it's somehow different. Your surroundings are less intelligible."
FitzGerald also altered his creative process, focusing more heavily on the piano as opposed to the computer and combining the electronic drums of previous album Fading Love with live percussion recorded in the studio. The result is a record with a very human pulse and an emotional maturity only hinted at when FitzGerald had his eyes and ears firmly set on the dancefloor. "None of the tracks on this record were composed specifically for a club setting", explains FitzGerald, "I still wanted to create something fun and enjoyable but, as with the last album, I also wanted to develop a different mood to reflect the changes happening in my life."
That is not to say that FitzGerald has totally turned his back on the night. There are still plenty of moments of kinetic ecstasy to be found on the album, such as the laser-guided hedonism of "Burns" and "Siren Calls", it's just that these are balanced by a more meditative side to FitzGerald's composition in tracks such as "Passing Trains" or Lil Silva-collaboration "Roll Back". In short, All That Must Be is just as easily experienced on a long drive at night as under the sweaty lights of a club.
About Lil Silva
Bedford, U.K. based electronic/dance producer TJ Carter's (aka Lil Silva) sound evolves with every release, although his discography has a number of signature threads that tie it all together. In 2008, Carter was ready to share his productions with the wider world, which he announced by self-releasing his debut 12″, Seasons/Funky Flex; the record perfectly framed Carter's angular approach to bass music, and in turn put him at the center of the booming U.K. funky scene — although he was reluctant to be labeled as anything other than himself.
Around 2010, Carter found a spiritual home in the form of innovative bass label Night Slugs. Through the label he released the Night Skanker EP, which featured six all-out tracks that fit perfectly with Night Slugs' output; so much so that both "Gold to Gets" and "Seasons" were featured on the label's first compilation, Nightslug Allstars, Vol. 1. Carter took his first evolutionary step with 2011's Patience EP, which featured his first collaboration with Sampha. After his final release on Night Slugs, 2012's Club Constructions, Carter veered into new territory with his 2013 EP, Distance, released via Good Years. The EP featured vocal appearances from Sampha and Rosie Lowe, and even some backing vocals from Carter himself. The following EP, 2014's Mabel, took another step toward vocal-centric tracks by featuring Carter on lead vocals for the first time, as well as a couple of contributions from alternative R&B singer Banks; Carter would go on to co-produce Banks' debut album, Goddess, alongside Jamie Woon.

In 2015, Carter demonstrated how organic his gradual shift in tone was by turning it on its head and releasing the Drumatic EP, which reached back to his dancefloor roots. Around the same time, Carter was in contact with Mark Ronson, who invited Carter to work on Adele's 25 — together they produced "Lay Me Down." Ronson's approach to song structure further inspired Carter's work, a development that became apparent on his 2016 EP, JIMI. The record was his most ambitious to date, featuring dynamic pacing within songs and introspective lyrics, yet the EP still sounded unmistakably like Lil Silva. The single "Making Sense" arrived in 2018.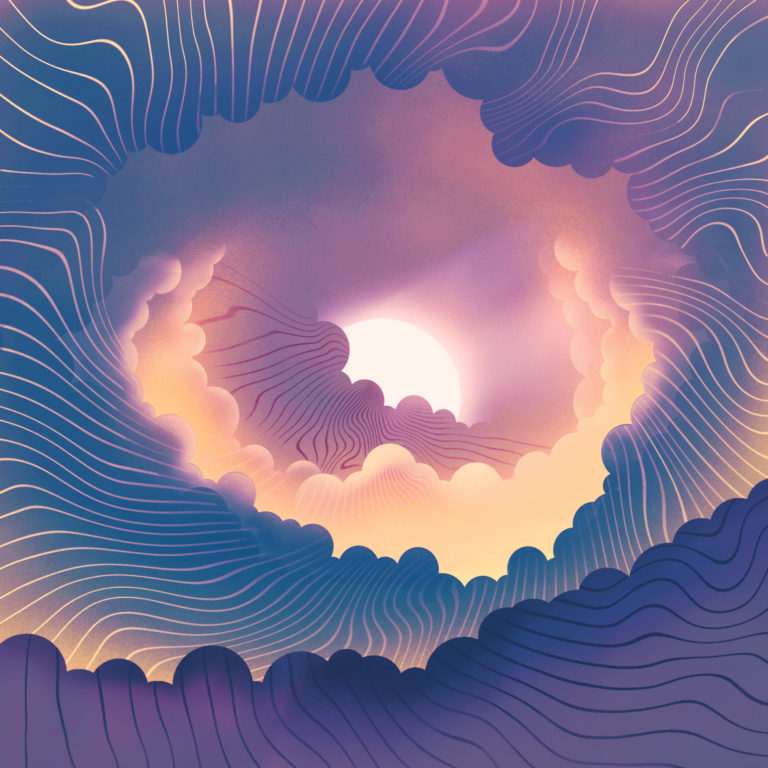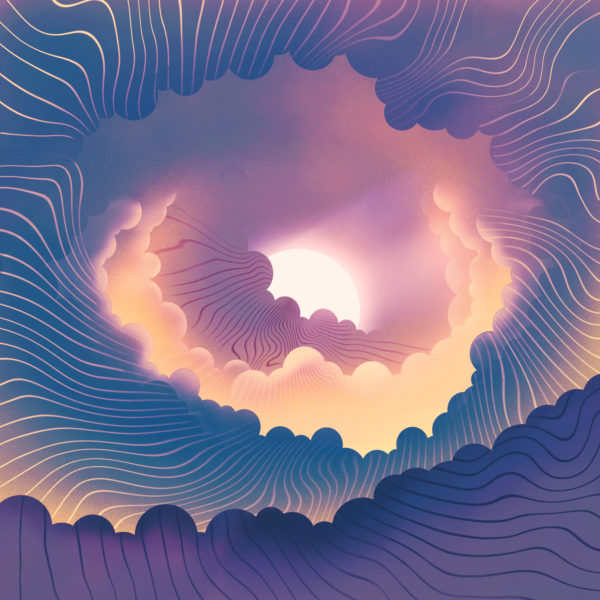 Join us on:
Spotify
Soundcloud
Mixcloud
Youtube
Facebook
Twitter
Instagram