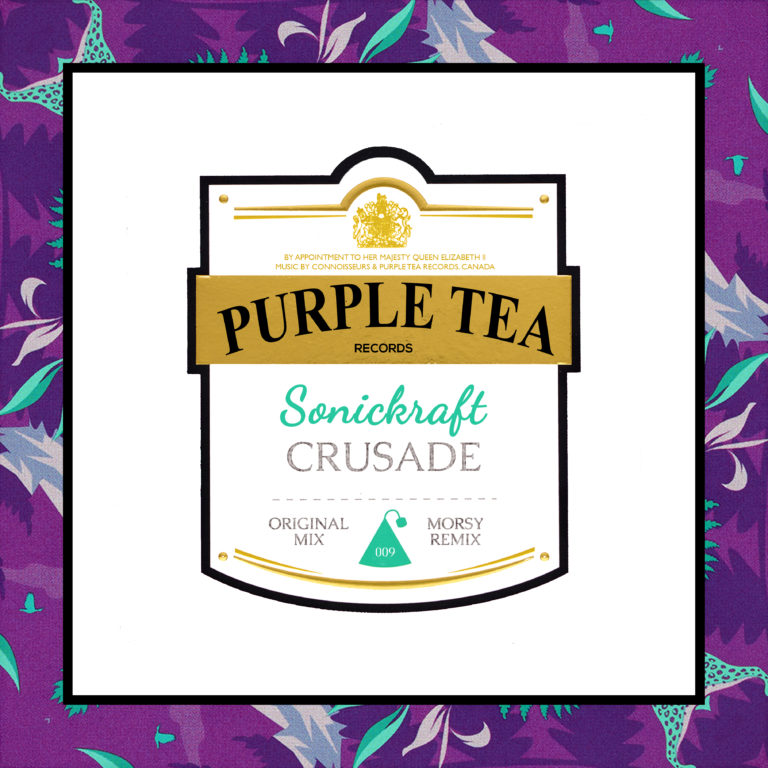 Sonickraft just released a monster Tech House EP on Canadian record label Purple Tea Records. The "Crusade EP" is so anthemic, it delivers just what people have been asking for, that trendy new bass-heavy high-energy, but yet still groovy Tech House sound. The super infectious and catchy Latin-flavored brass arrangements really make "Crusade" a very accessible and versatile track that will rock nightclubs as much as music festivals all around the globe. Sonickraft's EP is a straight up must-have DJ weapon for House music DJs.
On remix duty, Morsy kept the essential catchy feel of the original version and twisted it just enough to make it a more "dark room" / late night kinda tune. You know, the 5 am type of track that just brings back the crowd to life. Adding masterful work with vocal chopping, tight build-ups and an amazing sombre and synth-infused flavour, this one resides on the deep, dark and dirty side of the Tech music spectrum.
The EP is extremely well balanced and offers sounds that would fit in DJ sets of pretty much any sub-genres of House and Techno music. This is the type of release that makes a label really get "up there" in the dance music scene, a real "tour de force" for Purple Tea Records. Can't wait to see what they have in store for us next, I believe we should expect big things in 2019 from these Canadian Tech House music aficionados.
Sonickraft's Crusade EP is one of those releases that will make people get their phones out to Shazam the f*ck out of what's playing, no doubt!
Stream the Sonickraft – Crusade EP on Soundcloud below and grab your copy exclusively on Traxsource here.

More about Purple Tea Records: