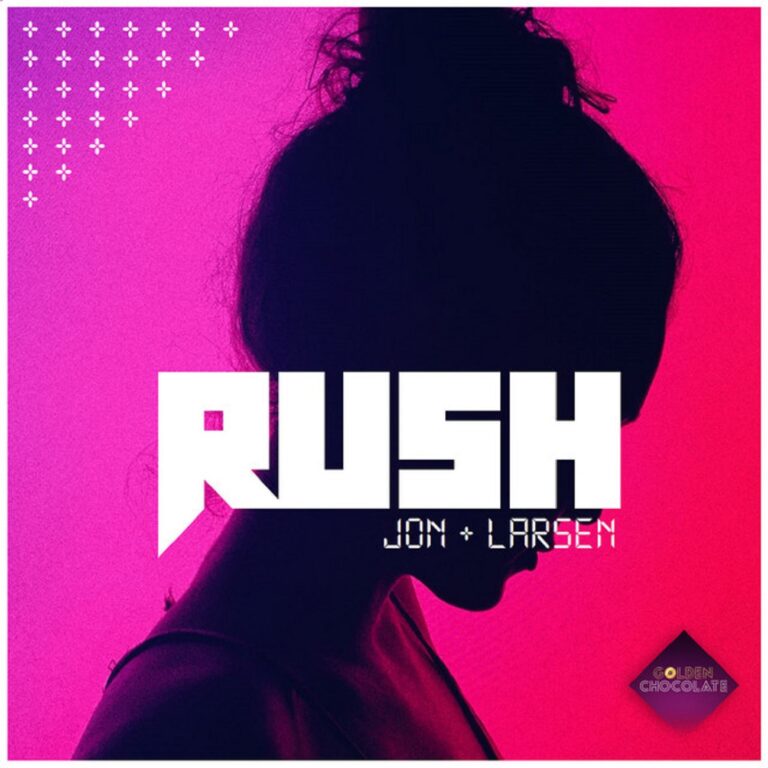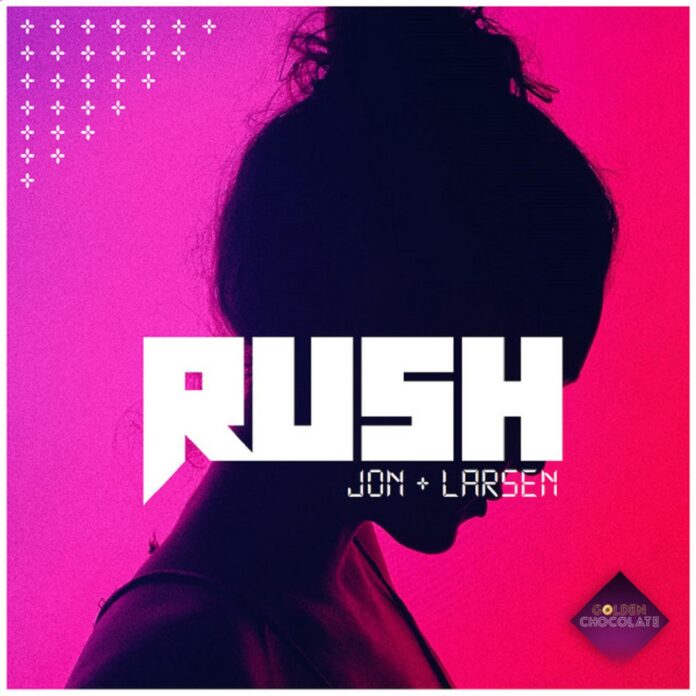 If you have not discovered the magic of genre-blending, enamoring, and highly emotive sonic experience from the German duo JON + LARSEN, then you're seriously missing out. Quickly rising through the ranks of the EDM scene with their brand of main stage EDM sound, this dance act is certainly one to watch out for. With songs like, 'Illusion,' 'Falling' and 'Think About,' the artistic team is breaching the limits of creative and polished production. Now, the power-duo has landed on Golden Chocolate Records with a song called 'Rush'. This new Future Rave music tune is also accompanied by a conceptually stunning video. JON + LARSEN – Rush is an eclectically charged affair. This festival-ready cut will heat-up any atmosphere with its intoxicating energy.
Right from the get-go, JON + LARSEN – Rush is drenched into the pools of steaming and frazzling electricity. The shrill and zapping synth work sets an infectious mood in this new Future Rave music track that is more than enough to get the crowds shaking. The song's fluid and sublime bassline makes way for a fueling build-up that clangs and rattles with percussive goodness. This tune embodies the spirit of festival main stage EDM sound perfectly. The oscillating beats on this song feel like a blowing horn that will snap you out of your daze. Rolled out via Golden Chocolate Records, 'Rush' soars with pumped-up riffs and crashes into simmering dimensions that will keep you on the edge of your seat.
This new Future Rave music release is primed with an immersive break that ventures into an ominously chill environment. The trance-inducing vibe of the composition pushes JON + LARSEN – Rush into an unexpectedly captivating dimension. However, this Golden Chocolate Records release does not dwell too long. Instead, it sizzles back with propulsive pulses that pick up the pace right away. This latest stunner by JON + LARSEN will be loved by the fans of festival main stage EDM sound. This track is structured with a dash of ambient chaos which is what makes it so intriguing.
Stream 'JON + LARSEN – Rush' on YouTube below!
Streaming Options:
---
More About JON + LARSEN:
The Guys from southern Germany prove it with their studio work and emotional DJ sets again and again! The shows are full of Energy, Power and the guys push the Dancefloor every time up to the limit. Insane Gigs around Europe and at the biggest Hotspots like Space, Amnesia, Pacha and Ministry of Sound.
JON + LARSEN started their musical career in 2010 as a highly talented and ambitious DJ team. After a very short time, big clubs became aware of the two and gave them quite rightly the opportunity to play in their Clubs. Their flexibility in electronic music and their willingness to experiment led them to a lot of successful gigs in the European area, among in Germany, Austria, Switzerland, Croatia, England and Ibiza, where they are permanently booked since 2011. With much energy and effort, they have focused on the scene, be it with their own series of events "Rock that Pussy" or with a strong collaboration with the UK party label "Pukka Up". Gigs like Roberto Cavalli Club Tour Resident DJs and also exciting performances in and outside of Germany reach the guys very fast. The Crowds Love their impeccable and trendy DJ sets. They played at Space, Pacha, Ibiza Rockz, Boat Partys, Sankeys, Amnesia together with Djs like Afrojack, Sander van Doorn and Dubvision, and many more…
Together, the guys stand for a progressive and groovy house sound. Their experience in music production, as a DJ team with brilliant references, great ambitions and sympathetic individuals come together in a perfect Duo. Starting with Releases on BMG, 50/50 Global EDM, Pacha Records, Pukka Up Rec. and primetime records as well. With releases like JON + LARSEN – Rush, the duo's future is looking very bright!