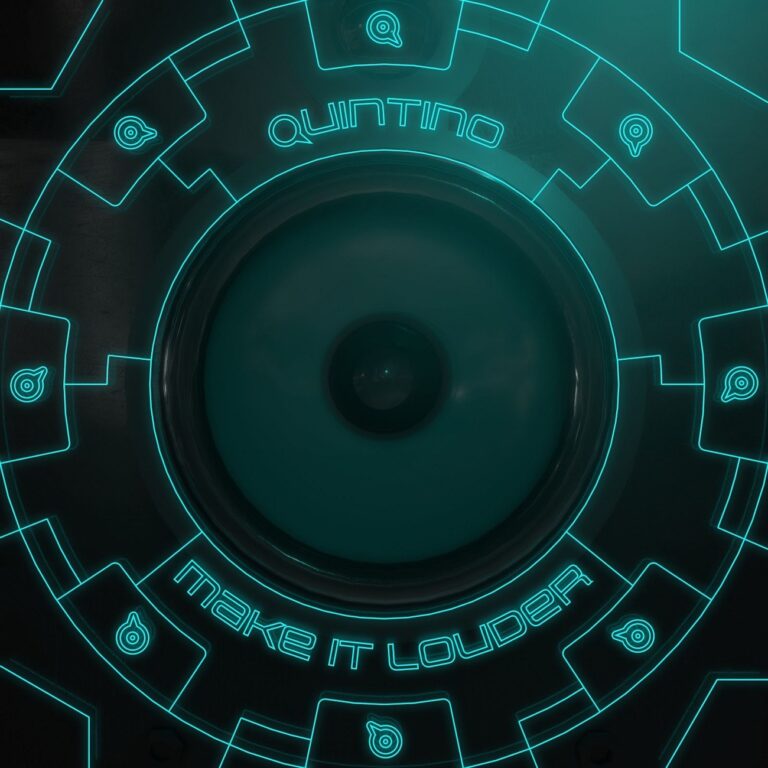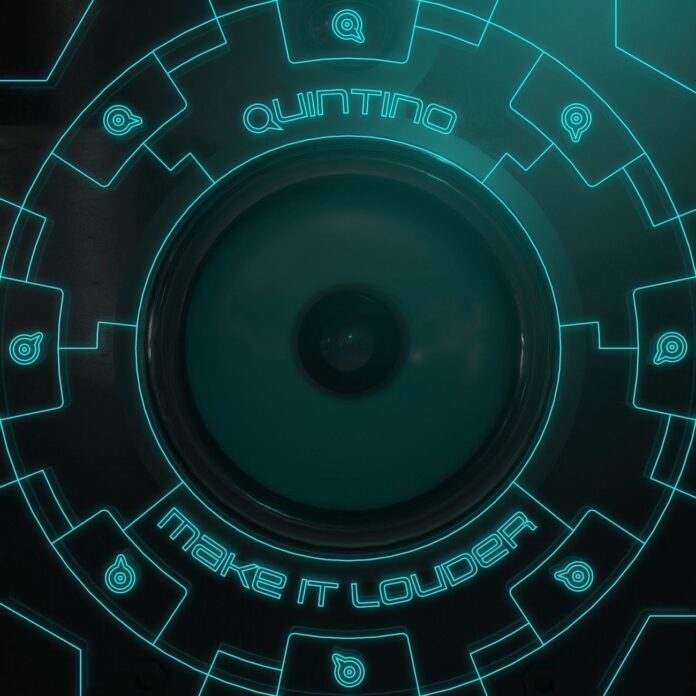 The popular Dutch DJ, Quintino, who ranked 25th and 33rd on the top 100 DJs in the years 2019 and 2020 consecutively has released his latest song, 'Make It Louder.' It is a fiery tune that will make it impossible for the EDM fans to sit still. The soaring energy on the new Quintino music makes us crave for the club and festival culture that now seems like a distant memory thanks to the current pandemic. The dynamic DJ & producer has injected some serious festival energy in his latest song to display exactly what Big Room music 2021 should sound like. Quintino – Make It Louder has an anthemic zeal that will surround you with a feeling of festival euphoria.
Quintino – Make It Louder is a solid release that bursts with dizzying and clashing sound effects. The ambiance of this track is driven by the passionate, percussion-led beats. This new Quintino music is a great example of how epic Big Room music 2021 already sounds. The song strikes a trendy balance of real boot-stomping elements and uplifting intensity. The fervent bass, swampy rhythms, and "hands up in the air" melodies will truly make you sweat. We are particularly bedazzled with the inclusion of soft chimes in the opening that then amplifies into gritty instrumentation and catchy vocal chops.
Laced with lighthearted pulses, and addictive hooks, Quintino – Make It Louder is the perfect addition to your Big Room music 2021 playlist. He has structured this electrifying mesh of shimmering synths with acidic rhythms that further hypes up the palpitating atmosphere of the composition. Primed with woodsy buzzes and chirps, this new Quintino music seamlessly converges into skittering and rave-like echoes. 
Quintino – Make It Louder is a festival-ready cut that oozes sultriness and smoldering goodness from every angle. This wild ride is out now on all music streaming services and will certainly put anyone in a great mood!
Stream 'Quintino – Make It Louder' on YouTube below!
Streaming Options:
Quintino – Make It Louder Apple Music
Quintino – Make It Louder Spotify
Quintino – Make It Louder Soundcloud
Quintino – Make It Louder FREE DOWNLOAD
Quintino – Make It Louder Download
More Streaming Options HERE.
More About Quintino:
A leading name in today's Dance Music scene, Quintino has already collaborated with EDM icons such as Tiesto, Dimitri Vegas & Like Mike, Steve Aoki, Afrojack and more. His accreditation is not only by fellow artists but also by esteemed industry members. He's been placed #33 in Top100djs poll, marking his 7th year in a row in the prestige ranking.
Quintino will always bring good vibes and a lot of energy with his sets. After conquering the Dutch club scene, the young DJ started making big steps. Quintino released 'Epic' with Sandro Silva which became platinum. In the past years, Quintino released major hits like 'Freak' (50mln streams) and 'I Just Can't' (100mln streams) together with R3hab, followed up by great collaborations with Alok, Cheat Codes, Deorro, Dimitri Vegas & Like Mike, Hardwell, Nervo and Steve Aoki.
2019 was a very special year as Quintino released his very first album called 'Bright Nights', which has already streamed more than 125mln times! This album is a milestone in his career and underlines the various sounds Quintino has released throughout the years. Giving the fans lots of big room bangers but also different vibes.
Currently pulling in 150mln streams a year, and surpassing one billion streams on his entire music discography it's no surprise to see him on the mainstage of almost every big festival in the world. He is now back with his latest Big Room release – Quintino – Make It Louder!