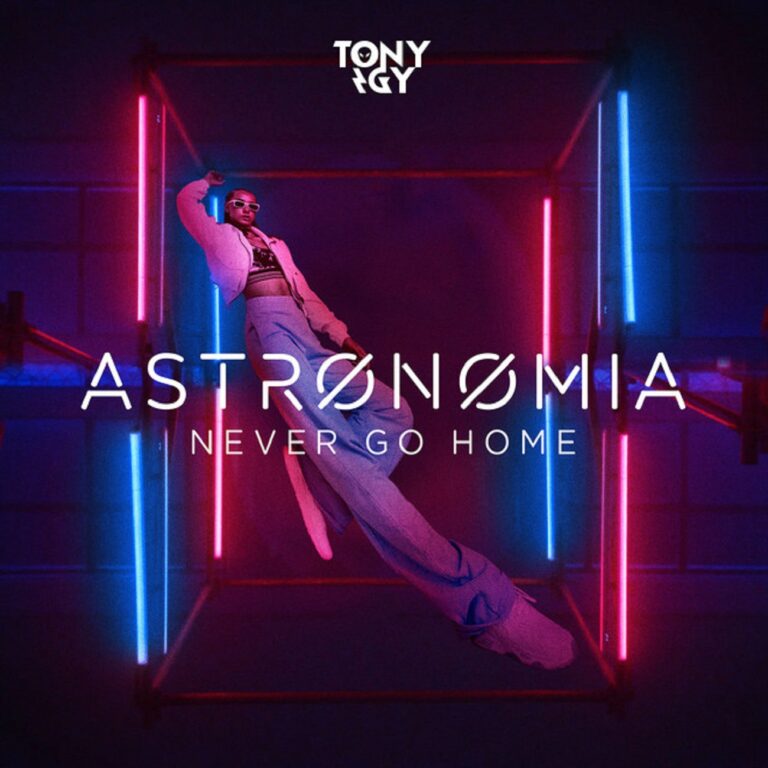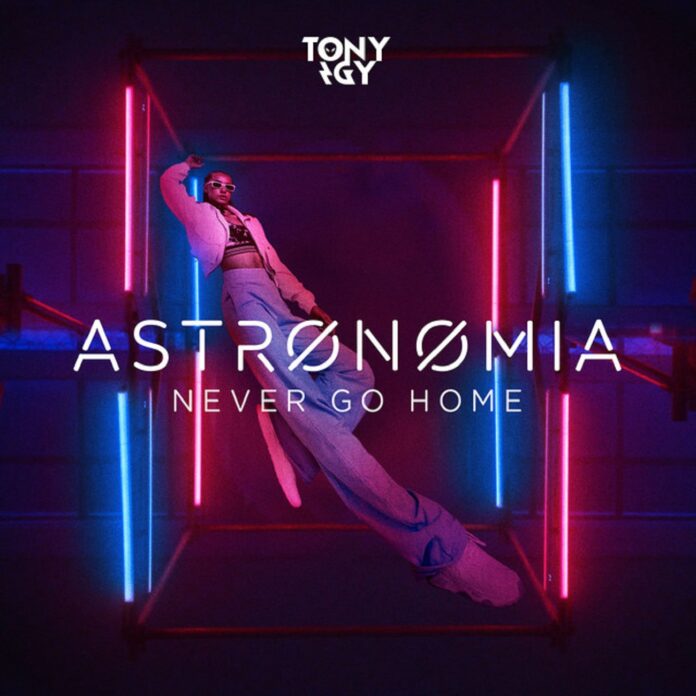 If there is one track that has become an urban legend with its decade long historical evolution, then it's 'Astronomia' by Tony Igy.  You'd be living under a rock if you did not know that the song's hook became a viral coffin carrier meme in February 2020. Originally released in 2010, the tune has timeless relevance. It is one of those tracks that transcended time and continued its upward momentum in all these years by being featured as part of remixes, festivals, and mashups. Come mid-2020 and the Russian talent powerhouse, Tony Igy has released the latest version of his infectious tune. His fresh take on the song is titled, 'Astronomia (Never Go Home)' which still contains the viral synth line and clean percussive frizz along with the addition of catchy and captivating vocals.
Astronomia (Never Go Home) by Tony Igy is brilliantly produced with ardent melodies, layered over crispy vocals. The peak-time cut and crashing yet pulsating aura of the track pushes the tangible boundaries of EDM without breaking the rules. It feels like a phenomenal club banger that proceeds with exuberance. This song is a blend of fiery elements and offers an intoxicating atmosphere. The appealing rhythms and gradual rise and fall of this track will make the listeners go crazy. We truly dig the groovy vibe of this new version.
Tony Igy's new version of 'Astronomia' is designed with the lustrous, and bouncing synths beneath the classic melodic elements, followed by the addition of the swell pads to fuse some spaciousness and edge into the track. This EDM track sets the mood for a bring-the-house-down kind of a party. While the coffin carrier meme created the hype around the original track, making it rank at various streaming platforms, however, it is Igy's raw talent that has revitalized 'Astronomia (Never Go Home).'
Stream 'Tony Igy – Astronomia (Never Go Home)' on YouTube below!
Streaming Options:
Tony Igy – Astronomia (Never Go Home) Apple Music
Tony Igy – Astronomia (Never Go Home) Spotify
Tony Igy – Astronomia (Never Go Home) Soundcloud
Tony Igy – Astronomia (Never Go Home) FREE DOWNLOAD
Tony Igy – Astronomia (Never Go Home) Download
More Streaming Options HERE
---
More About Tony Igy:
Anton Aleksandrovich Igumnov, professionally known as Tony Igy, is a Russian [EDM] electronic dance music artist.
He started making electronic music at an early age and wrote his first tune while still at school, the reason being that "it was boring, especially in winter." He first started listening to the Prodigy, becoming a fan of their energy and sound as well as Liam Howlett's production. In 2006, Tony wrote one of his first notable tracks 'Pentagramma', it started as a track amongst his friends and ended up becoming an anthem at the famous Kazantip festival. Since then his career has gone international, but he remains one of Russia's most popular dance music stars, working across genres including drum & bass, techno, and trance.
He is best known for his hit "Astronomia", which was originally released in 2010. A 2014 Vicetone remix of "Astronomia" became a global phenomenon in April 2020 as part of the Dancing Pallbearers meme., although the meme has gone viral throughout the months during the COVID-19 Pandemic, it has more than 100 million views on YouTube.