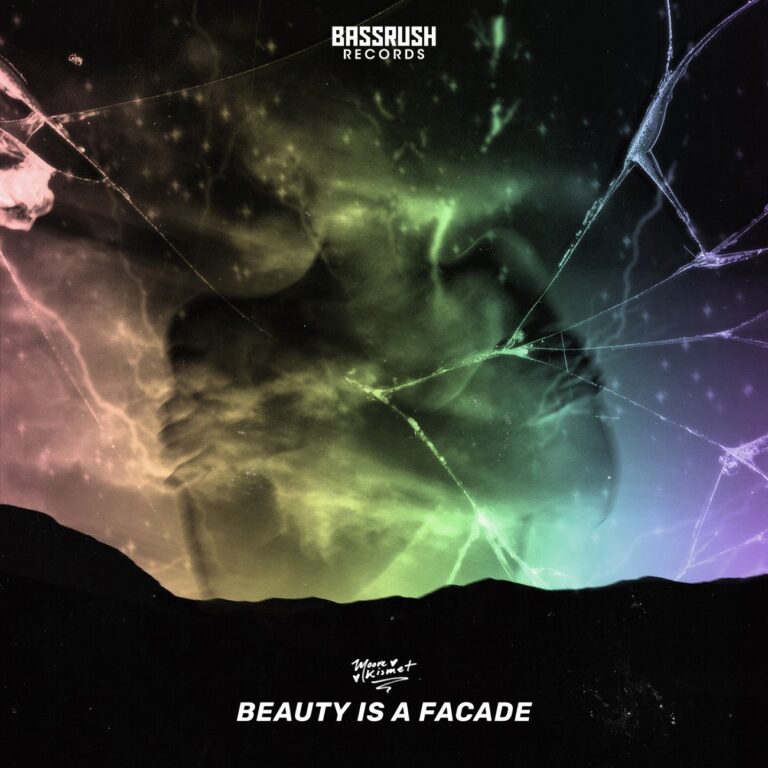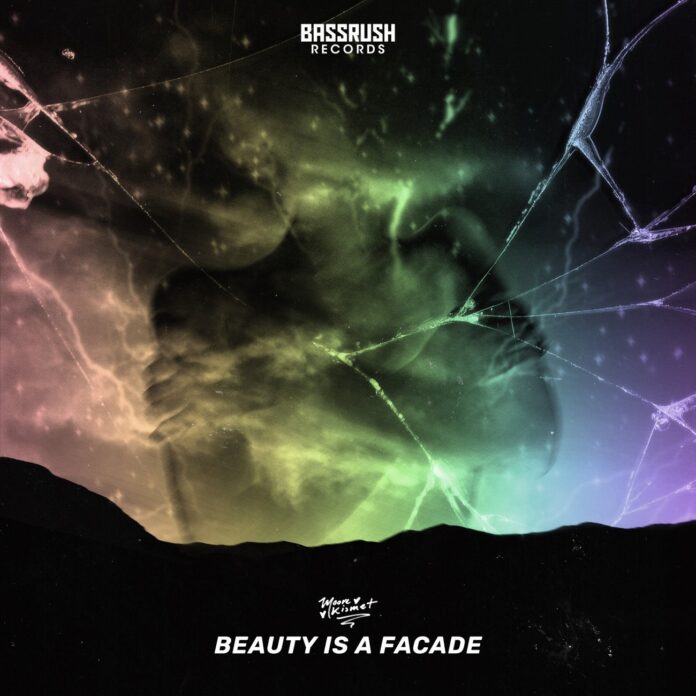 Moore Kismet is a young and energetic, rising talent in the EDM industry who brings a promising fresh voice with their releases. At only 15 years old, this remarkable artist churns out some serious bass-bangers that are crushing and relentless. Their previous releases like 'Drift' and 'Adore' and been very well received by fans of bass music. It is not an exaggeration to claim that this phenomenal artist is on their way to becoming one of the brightest star on the bass music scene. Their freshly dropped Dubstep banger, 'Beauty is a Facade' is a testament enough. This latest track is heavy on bass and offers a mean sonic experience with a chaotic benevolence that really stands out.
'Beauty is a Facade' finds solace in the eerie and mysterious vibe as the artist incorporates a heaving tension throughout with dark and twisting elements. The track opens with a slow momentum and ethereal feel. However, the inclusion of hypnotizing elements in this section brings an edginess right from the beginning. Rather than breaking out into maddening chaos, they offer more nuanced mayhem that gradually intensifies. The artist adds their signature powerful bass and percussion which are extremely addictive and indulgent. As the song rises in momentum, the fast-paced arrangements with hard-hitting percussion, crushing, and distorted synths and dynamic bassline give the track an unbridled, and grizzly energy.
For the fans of bass music, this track is a real treat. It leaves you breathless and sweaty from its shape-shifting and aggressive melody. This Dubstep banger is an absolute marvel not only for its forceful aura but also for its mighty drops. Moore Kismet gives a real taste of their craft as the track has impeccable moments of heightened frenzy and also immaculate restraint where needed.
This energizing cut is an ultimate Dubstep banger that features warped elements to add a raw feel throughout the track along with shimmering elements to bring a sense of order. It rises and falls with a flawless flow that leaves the listener in euphoric ecstasy. Moore Kismet once again proves that they are a true master of bass music. 'Beauty is a Facade' is a stunning, highly resonant, and power-packed release!
Stream 'Moore Kismet – Beauty Is a Facade' on YouTube below!
Streaming Options:
Moore Kismet – Beauty Is a Facade Apple Music
Moore Kismet – Beauty Is a Facade Spotify
Moore Kismet – Beauty Is a Facade Soundcloud
Moore Kismet – Beauty Is a Facade FREE DOWNLOAD
Moore Kismet – Beauty Is a Facade Download
More Streaming Options HERE
---
More About Moore Kismet:
Omar Davis whose stage name is known as Moore Kismet is a Disc jockey, music producer and an Actor. He started music production 7 years ago, and he has garnered support from some big names in the EDM music industry and community such as Nghtmre, Audien, Elohim, San Holo, VIRTU, Herobust.