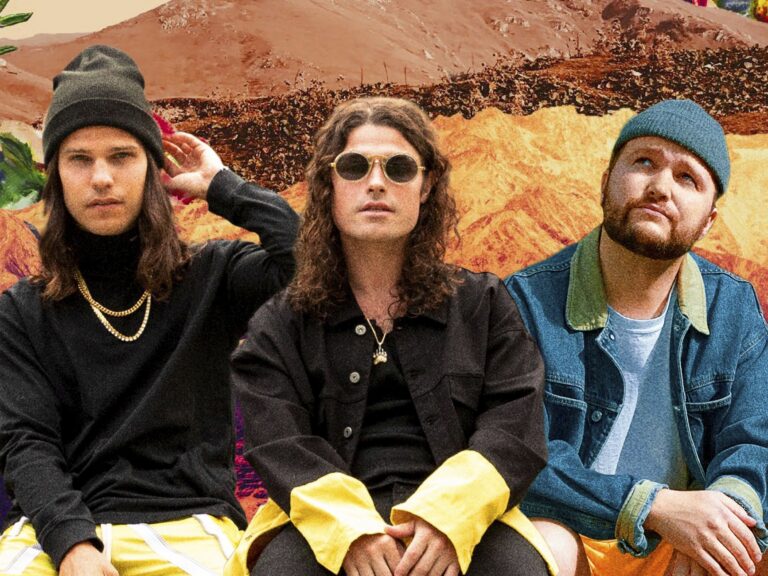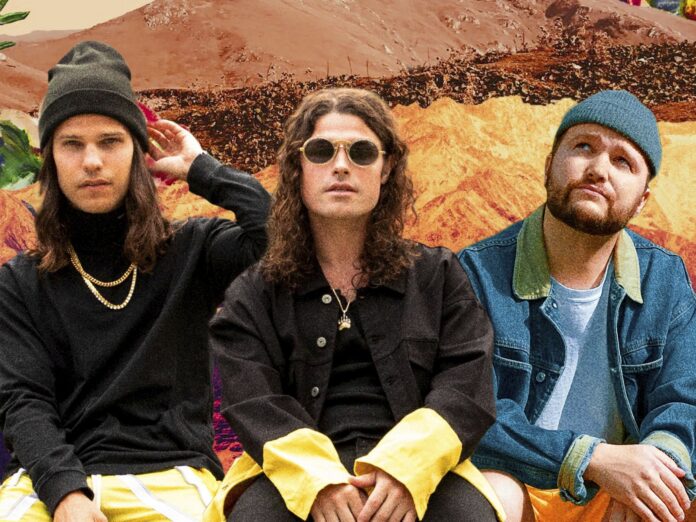 As autumn is befalling on us, DVBBS bring a new single that will whisk you away to the golden sands and tropical landscapes of California. Entitled 'West Coast,' the song has been released via Ultra Music Records and features the sensational Detroit vocalist, Quinn XCII. The song is reminiscent of summer for its rich, booming, and lighthearted atmosphere. With this latest release, DVBBS prove that they are true sound-smiths and sound-chameleons, as we like to call them. This Pop & Electro-Pop tune offers such vibrance and bounciness that groove and sway along with the tune. This is what Quinn XCII had to say about the track:
"West Coast' is about finding that easiness in life that we all need from time to time. The song came about in the studio one day after playing this raw piano melody that inspired this carefree feeling. DVBBS did an amazing job giving the song a fresh approach to a dance record that I'm excited to be a part of."
This DVBBS & Quinn XCII collaboration is effortlessly cool and gives off a laid-back vibe that will calm and excite you at the same time. The song is structured by using animated and expressive vocals fused with ear warming melodies. The duo did a splendid job of propping up the effervescence throughout the song by turning up the heat on dynamic rhythms. The heartfelt, well-rounded vocals by Quinn XCII work like magic, making this song an appealing affair. This Ultra Music Records release is exceptionally captivating for its catchy melody that forces the listeners to hum along.
DVBBS' 'West Coast' with Quinn XII warms up gently with a trance-inducing rhythm and mellifluous charisma. It is the kind of tune that will sound as amazing in a pool party as it will in a buzzing club. The spellbinding aura and smooth vocals mold together for that extra oomph. The song is designed with perky melodies and sharp synths, embellished with sumptuous percussion and classy funky arrangements. While listening to the track, you will be overwhelmed by the resonating cadences and groovy bass, which give this enticing cut an infectious ambiance. The unique styles of DVBBS and Quinn XII transport you to a place filled with warmth and martinis. 'West Coast' has that slick, party feel that you just cannot resist. With the crashing beats, a smooth flow of the rising-falling momentum, and an inherent feel-good mood, this song will surely be loved by dance music fans and Pop music aficionados alike.
Issued by Ultra Music Records, this Pop and Electro-Pop song is an uplifting club anthem that indulges the listeners. DVBBS aptly concludes the essence of 'West Coast' as they quote:
"Sprinkle some DVBBS sauce on a Quinn XCII vocal, and this is what you get. Whether you're from the West Coast or East Coast, we'll be turning up together soon."
Stream 'DVBBS – West Coast ft. Quinn XCII' on YouTube below!
Streaming Options:
DVBBS – West Coast ft. Quinn XCII Apple Music
DVBBS – West Coast ft. Quinn XCII Spotify
DVBBS – West Coast ft. Quinn XCII Soundcloud
DVBBS – West Coast ft. Quinn XCII FREE DOWNLOAD
DVBBS – West Coast ft. Quinn XCII Download
More Streaming Options HERE
---
More About DVBBS:
Formed in 2012 in Toronto, Canada, production/DJ duo DVBBS have built a strong discography, which has collectively garnered the group platinum sales in nearly a dozen countries and billions online streams to date. Following their 2012 debut EP, 'Initio,' DVBBS gained international acclaim via their chart-topping single, "Tsunami," in 2013. As the duo's first-ever certified hit, the platinum-selling "Tsunami" today counts over 1 billion streams. The 2014 vocal mix of the track, "Tsunami (Jump)" featuring English rapper Tinie Tempah, topped both the UK Singles and UK Dance charts, making DVBBS one of only 13 Canadian artists to ever chart at #1 on the Official UK Singles Chart. DVBBS also count two platinum singles in Canada via "Tsunami" and "Not Going Home," the latter of which also received a Juno Awards nomination for Dance Recording of the Year in 2018. As one of the top live acts in dance music—clocking in an impressive 750+ shows in the past five years—they have performed across the world's top festivals including Lollapalooza, Tomorrowland, EDC Las Vegas and beyond. In 2015, DVBBS launched their festival, Mount Woozy in Toronto, as well as their hybrid record label Kanary Music. In June 2018, DVBBS released their new single "IDWK," featuring breakout hip-hop/R and B singer Blackbear, via Kanary Music/Ultra Music. The track sees the duo exploring their skills as songwriters and bona fide producers with a welcomed return to lyrically driven music.
More About Quinn XCII:
With his ability to seamlessly blur the lines between pop, hip-hop, electronic and soul, Quinn XCII has quickly paved his own lane with his unique sound. An early mixtape release turned heads, but it was his debut EP Change of Scenery, released in 2015, that put Quinn XCII on the map, connecting with the blogosphere and snaring millions of online streams. A follow-up EP, 2016's Bloom, cemented his ability to meld styles and write about more varied subject matter. Quinn XCII's featured vocals on "Kings of Summer," a collaboration with childhood friend and frequent collaborator, producer ayokay, reached #1 on Spotify's Global Viral chart, accumulating over 60 million plays on the platform to date.
Quinn XCII's debut album, The Story of Us, was released on September 15 via Columbia Records. The album peaked at #6 on the iTunes Pop Charts and is led by his rising single "Straightjacket," which has accumulated more than 23 million streams on Spotify. After selling out his entire 28-city North American headline tour this Fall, he will kick off 2018 by touring the album throughout Europe and across North America again this Spring.