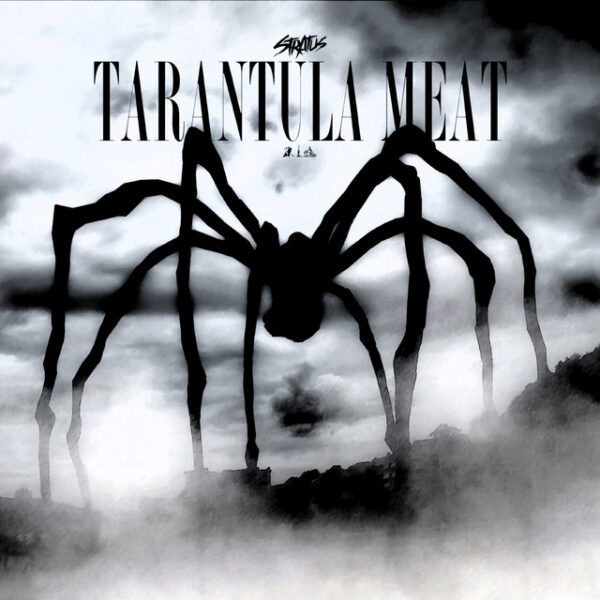 Stratus has established himself as an ace producer by dropping bass-driven hits like, 'Hitta Witta,' 'I Wonder How It'll End', and The Villain.' He has also released bangers on some of the biggest record labels like OWSLA, Ultra, SMOG, and Circus. In addition, he has gone on to perform at many popular festivals such as Spring Awakening, Lollapalooza, and EDC Las Vegas. Dilation Mortal has now issued his latest tune entitled, 'Tarantula Meat.' It is a dark Dubstep track that will surely dominate all the big festivals. 
'Tarantula Meat' by Stratus is a vicious release that features lethal synth lines along with dynamic beats, and a fierce baseline that works perfectly together, making this Dubstep track so badass. The artist keeps things lurking beneath bright melodies that will keep the crowd connected with its venomous rhythm. The track is an auditory treat for the fans as they can hear all the influences and emotions he wants them to feel. The melodic hooks and driving rhythms of the song makes it a nod-worthy anthem.
There is something about Stratus' unique production style that always makes the listeners go crazy for more. His song 'Tarantula Meat' is a perfect example of how epic and deadly his releases are. It is an electric cut that contains some rugged percussion layered over throbbing rhythms which is what gives this Dubstep track an extra oomph. Released on Dilation Mortal, the song is structured flawlessly with many brutal elements and contains two devastating drops that will hit the listeners hard. 
Stratus' 'Tarantula Meat' is an exceptional tune that demands your attention. This Dilation Mortal release has definitely left us stunned. It is a lusty track that you will surely love to include in your Dubstep playlists. 
Download 'Stratus – Tarantula Melt' HERE and stream the song on YouTube below!
Streaming Options:
Stratus – Tarantula Meat Apple Music
Stratus – Tarantula Meat Spotify
Stratus – Tarantula Meat Soundcloud
Stratus – Tarantula Meat FREE DOWNLOAD
Stratus – Tarantula Meat DOWNLOAD
---
Connect With Stratus:
Join Us On:
---
More About Stratus:
Stratus is a dance music producer from Chicago with releases on Subcarbon, Circus, SMOG, Ultra, Firepower, OWSLA, Impossible, Play Me, and Deadbeats. He has performed all over North America at events such as Lollapalooza, EDC Las Vegas, Global Dance Festival, Spring Awakening, Summer Camp Music Festival, North Coast Music Festival, and countless others. Find him @stratusbass on all socials.