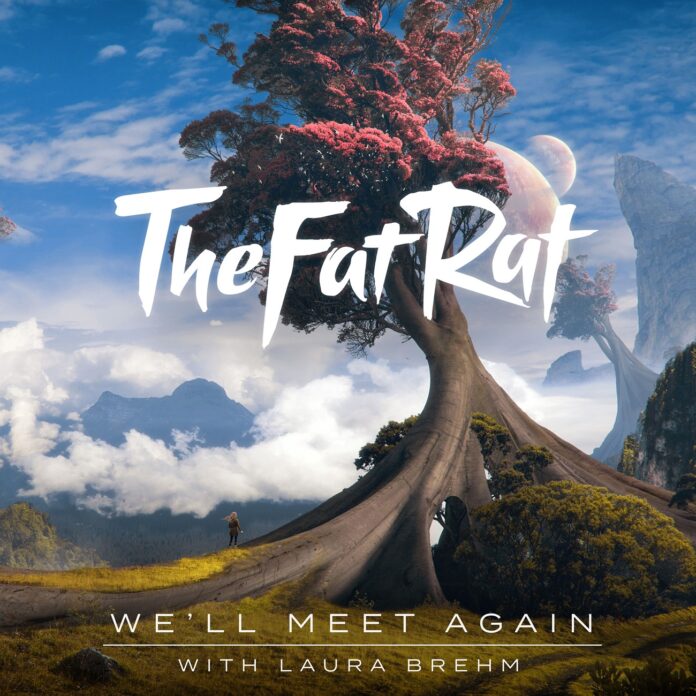 We are always excited whenever TheFatRat puts out new music. He is an ace producer who thanks to his larger-than-life tunes has established himself as a prominent star of electronic dance music. His work has found him a strong following from around the world and his music was featured in video games like 'Rocket League' and 'Dota 2.' He also always work with extremely talented vocalists on his songs. Earlier this year, he dropped the enigmatic track with Maisy Kay called, 'The Storm.' TheFatRat – We'll Meet Again has now arrived! It is a refreshing banger that features breathtaking vocals from Laura Brehm who has previously worked with him on the track, 'MAYDAY.' It is a mesmeric Pop song that will enthrall you with its glorious and catchy hooks.
Whenever TheFatRat and Laura Brehm team up, magic happens! Their second collaborative song, 'We'll Meet Again' proves just how perfectly they both compliment each other's signature styles. The track opens with soulful melodies with ravishing vocals that will create an exquisite aura around you. The riffs of the track will get you locked into its spellbinding rhythms. The warm keys and shimmering bass of this Pop song push the momentum of the beats with elegance.
TheFatRat – We'll Meet Again is an enchanting cut that gets its grace from the smooth vocals of Laura Brehm which makes this Pop song extra special. It is an upbeat track that gives joyful vibes. This tune portrays love as a beautiful, emotionally-based affair. Listening to the track is soulful, a soothing excellence to capture. It is a catchy electrifying trip of captivating melodies that will whisk you away by their ecstatic feel. The tune of the song feels just as entrancing as his previous release 'Electrified.'
TheFatRat – We'll Meet Again with Laura Brehm is a carefully crafted tune that will stupefy you with its warmth and soulfulness. It is a slow, churning heartfelt lyrical affair that will charge you with its sensational melodies. We can't get enough of this release and are waiting to see what he has got in store for us next!
Download 'TheFatRat – We'll Meet Again' HERE and stream the song on YouTube below!
Streaming Options:
TheFatRat ft Laura Brehm – We'll Meet Again Apple Music
TheFatRat ft Laura Brehm – We'll Meet Again Spotify
TheFatRat ft Laura Brehm – We'll Meet Again Soundcloud
TheFatRat ft Laura Brehm – We'll Meet Again Free Download
---
Connect With TheFatRat:
Join Us On:
---
More About TheFatRat:
TheFatRat is the world's biggest gaming music artist. He is enormously popular on YouTube, particularly with the gaming community, currently boasting one of the largest followings and most engaging fan-bases on the web for an artist in his genre, with 4.2 million subscribers on YouTube and nearly 7 million fans on all platforms around the globe. The artist's forward-thinking approach to lifting copyright restrictions on his music has led him to have been featured in 4 million videos from a range of different content creators – collectively accounting for over 4 billion views on YouTube.
Over the years he has become one of the most top-charting acts in dance music, having had multiple singles remain in the iTunes top50 for over 3 years straight. He has had his music sync-to-screen for advertising giants including Coca-Cola and popular video games like the top-grossing Dota 2 and Rocket League, and he has cemented himself as the go-to-artist for Esports brands like ESL and Dreamhack.