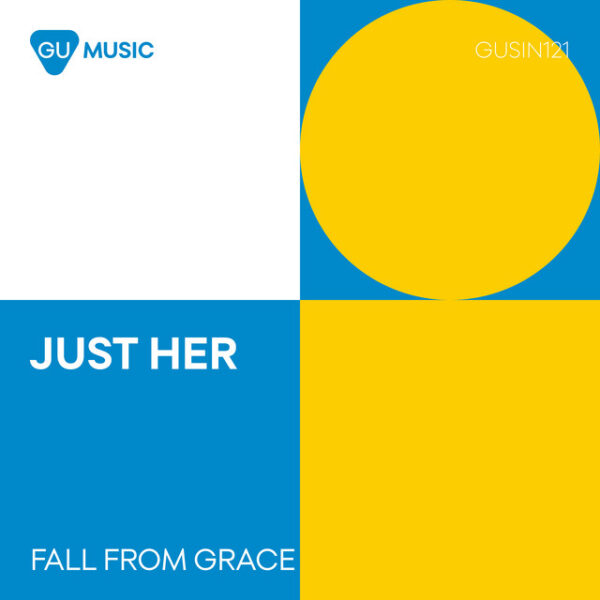 Just Her is a jill of all trades. She is not only an outclass vocalist but also an esteemed producer and DJ. Beginning her journey as a part of the group Him_Self_Her, she is now pursuing her solo career and has wowed the EDM fans with her magnificent releases like, 'Let Myself Go,' 'In Circles,' 'Low Tide' and 'War On Myself.' Just Her has a knack of producing immersive music and her latest release, 'Fall From Grace' just proves how incredibly talented she is at that. Released on Global Underground, it is a sweet-sounding opus that's easy on the air and features many harmonious elements that will hook you to this Melodic House & Techno song. 
Just Her's 'Fall From Grace' is a mellifluous release that features plenty of overdriven drum patterns and intoxicating rhythms. It is a deep Melodic House and Techno song that has a groovy bass and soothing melodies that will build an appeasing aura around you. The track gives off a felicitous vibe and is constructed with some inventive kicks and understated keys that lift the atmosphere. The song has a enticing and emotional vocal and melodic crescendos that build as the song progresses. It is a gratifying treat to listen to and will leave you with goosebumps.
'Fall From Grace' by Just Her is driven by a deeply layered bass section and a bombastic blitz of electric pads and sassy vocals. The gritty synth and bouncy beats do their part in luring the listeners deep into the track before blowing them away with an extremely creative sound design that will leave them stunned. She is skilled at producing modern music out of her comfort zone and injected it with an infectious dose of Melodic House and Techno relevancy. Issued by Global Underground, the track is a fusion of bright percussion and vivid rhythms that will work like magic during the afterhours. 
'Fall From Grace' is a beautiful Melodic House and Techno song by Just Her that will certainly be adored by the fans of modern and classy music. The track will hook you with its phenomenal melody and eloquent vocals that are layered over the mesmeric rhythm, making it a must-listen unison. We are already addicted to this Global Underground release and can't wait for her to bless us with more of such magnificent releases. 
Download 'Just Her – Fall From Grace' HERE and stream the song on YouTube below!
Streaming Options:
Just Her – Fall From Grace Apple Music
Just Her – Fall From Grace Spotify
Just Her – Fall From Grace Soundcloud
Just Her – Fall From Grace Free Download
Just Her – Fall From Grace Download
---
Connect With Just Her:
Join Us On:
---
More About Just Her:
From electronica to techno, but always with feeling. Just Her's trademark melodies and vocals were established as one half of "Him_Self_Her" and now continue under her solo moniker.
Emotion filled hooks, heavy grooves and an eclectic production style have secured her releases with world class labels such as Crosstown Rebels & Global Underground, a wealth of Beatport chart positions, an Essential New Tune on Radio 1 and gigs all over the world. Her debut 'Flatline' EP on Suara made waves across the scene, gaining plays from a wealth of industry greats, from Maya Jane Coles at DC10 Ibiza, to Agoria at Treehouse in Miami. This was followed with a string of hits including 'In Circles' on Stil Vor Talent, her remix of Allies For Everyone on Blindfold recordings that reached the Number 1 Spot on Trackitdown, and most recently the stunning 'Let Myself Go' with Kieran Fowkes that reached Number 4 in the Beatport Deep House charts and achieved Radio 1 airplay.
Add to this a rapidly growing record label & art concept, successful radio shows on stations such as Frisky & Proton, and a solid reputation for technical prowess on the decks, and it is clear why Just Her is fast developing a loyal following from around the globe.