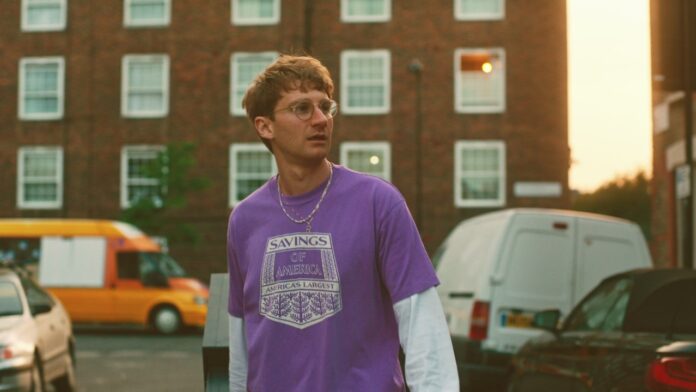 We have been hooked to Glass Animals' 'Dreamland' ever since it came out in May. The song is dominated by sweet melodies and soothing vocals, making it a delightful treat for Dream Pop fans. If you like smooth and catchy melodic songs then you must give it a listen. Just as we couldn't stop listening to this beautifully crafted opus, the guys have surprised the fans with their latest tune called, 'Heat Waves.' This song is the third single from their upcoming studio album, 'Dreamland.' The record was initially slated for a July 10 release but out of respect for the Black Lives Matter movement, the group has extended the album's release date to August 7.  Until then, Glass Animals – Heat Waves will keep your Pop & Electropop playlist fresh.
Glass Animals sure knows how to get the fans buzzing. Without a warning, the band dropped 'Heat Waves' and it is just as mellifluous as their previous releases. The song opens with a rhythmic drum beat and subtle melodies layered over the frontman Dave Bayley's infectious vocals before a filler comes that leads to the introduction of mesmeric percussion and bright synth stabs. As the track progresses, more upheaving elements are added to the mix, creating a tranquilizing aura. It is certainly a blissful song that will not only appeal to the Dream Pop fans but to anyone who likes listening to soulful music. Considering how enlivening Glass Animals – Heat Waves is, it is an essential tune for Spotify Pop & Electropop playlists.  
Upon releasing Glass Animals – Heat Waves, the group also shared a special music video of the song. Directed by Colin Reed, the clip follows Dave Bayley as he strolls the streets of London while pulling a wagon loaded with musical equipment before performing the track at an empty venue along with his other band mates. The song is incredibly catchy and is filled with many exciting moments that will make the Dream Pop fans anticipate the release of 'Dreamland' even more. It is a must-have song for your Pop & Electropop playlist.
Download 'Glass Animals – Heat Waves' HERE and stream the song on YouTube below!
You can also enjoy 'Glass Animals – Heat Waves' on Spotify, Soundcloud and Apple Music.
Connect With Glass Animals:
Join Us On:
More About Glass Animals:
At the beginning of the third album from London band Glass Animals, frontman Dave Bayley asks himself a series of questions about fundamental issues: identity, memory, love, friendship, the person you have been and the person you want to be. How do you answer so many questions that cut to the heart of who you are? Well, Bayley sings in the very last line, "You go make an album and call it Dreamland."
"I've always hated the idea of writing about myself," says Bayley, who is Glass Animals' singer, songwriter and producer. On Dreamland, at last, he throws off that reluctance and takes the plunge. It's a memoir in the form of a song cycle, inspired by sonic maestros from Brian Wilson to Timbaland, and it holds nothing back.
Dave Bayley, Ed Irwin-Singer (bass), Drew MacFarlane (guitar) and Joe Seaward (drums) released their first album, Zaba, in 2014, on Paul Epworth's Wolf Tone label. It was a modest debut ("We thought we'd go back to our jobs," Bayley says) until the stealthily addictive Gooey became a platinum-certified viral streaming hit. They have since notched up over two billion streams, appeared on James Corden and Jimmy Kimmel, and toured the world to strikingly diverse audiences, from Glastonbury to Primavera and Red Rocks to Coachella. "The T-shirts you see in the front row are mad," says Bayley. "You'll see a Can T-shirt, a Justin Bieber T-shirt, a Korn T-shirt, a Grateful Dead T-shirt…"
Bayley figured that most bands' second albums are informed by life on the road, for better or worse, so instead of writing about himself, why not tell the stories of some of the fascinating people they met? Each song on 2016's Mercury-shortlisted How to Be a Human Being explore a different character until the overwhelming final track, Agnes, when Bayley opened up about losing a friend to suicide.
"I was asking people direct questions," he explains. "I thought it was a bit unfair to do that to other people and not ask questions of myself. Agnes was me turning the camera on myself at the end of the record." At first, he was unsure if he wanted to release such a painfully revealing song but once the album was out, fans got in touch to tell Bayley how much the song had helped them. "I think people appreciated the honesty…people maybe like seeing that it's ok to be confused" he says. "If being open can do that, then you have to do it."
"I think part of the reason Dave created these strange worlds and characters is because he had stories that were worth telling but he didn't have another vehicle to express them," says Joe Seaward. "They were heavily disguised to the outside world. Agnes was the beginning of a change. When we were recording it none of us spoke about it, even though we all knew what it was about. It was a really moving, difficult thing for us to do and Dreamland feels like an extension of that. Now he can tell these stories as Dave and own them."
Around the same time, Bayley started writing and producing for other artists, including Joey Bada$$, Flume, 6lack, Wale, Khalid and, on last year's Tokyo Drifting, Denzel Curry. "I was learning how other people wrote about themselves and seeing that it's OK," he says. Having avoided autobiography for so long, he decided to go all in. "The idea of Dreamland is to go from my first memory up until now, through all the big realizations that happen in life. It's about the things that happened and the people that surrounded me in that time, good things, bad things, horrific things, funny things, confusing things, bits where I hated myself, bits where I hated other people, first loves, discovering sexuality, sadness, abandonment, mental health. It's just painting pictures of those moments and times that, looking back, make you who you are."
Many of those memories are American. Dave's Welsh father and Israeli mother met in New York and moved out to start a family, so he spent the first seven years of his life in Massachusetts and the next seven in Texas, before moving to the UK at the age of 14. "I had a really weird accent," he says, sounding very English. "America is where my roots are. It has all the things I grew up with."
Bayley's first musical memory is his dad playing Pet Sounds so he nods to Brian Wilson in the chiming motif of Dreamland 2020. Like a movie trailer, the track includes references to every other song on the album, both lyrical and musical. "Those chords are asking questions, so they repeat throughout the album in hidden ways," he says. His mum's influence is even more apparent: sampled from old home movies, her voice recurs throughout Dreamland.
Two songs tell unsettling stories from Bayley's time in Texas. "I see the bruise/ I see the truth/ I see what he's been doing to you," he sings on the anguished R&B of Domestic Bliss (Hawaii), remembering a child's first encounter with violence. "Even at that young age you know something horrific is going on," he says. Space Ghost (Coast to Coast) uses a gangsta rap homage to bring to life a youthful friendship gone wrong. If you're singing about listening to Dr Dre, who better to mix it than Dre protégé Derek "MixedbyAli" Ali? Similarly, Your Love's conflicted booty call pays tribute to the formative influence of Timbaland and the Neptunes. "I was obsessed with those sounds," Bayley says. "In Texas it was either that or country music."
Childhood memories segue into the traps and conundrums of adult relationships. The sun-dazed Dirty South soul of Hot Sugar describes the familiar error of meeting a charismatic maverick and confusing awe with love: "I don't want to be around you/ I just want to be like you." The indelibly catchy Heat Wave ("my version of a dream pop song about love but it's a bit fucked") nails the realization that you've sacrificed your personality to the character your partner wants you to be. On Waterfalls' playful falsetto hip hop, Bayley pokes fun at the ridiculous things he says to impress a new partner: "You hear words coming out of your mouth and think, 'That's not me,' but you do it anyway."
As you can tell by now, Bayley doesn't let himself get off lightly. He realized that he couldn't write personal songs unless he was fully honest about his flaws and follies. "I blame myself for a lot of things," he says. "I'm a Jew, I think we do that. But you're going to fuck up. There isn't a solution to everything."
The gathering storm of It's All So Incredibly Loud expresses the dreadful pause after you tell someone something that you know will hurt them. "That song is all about three seconds," he says. "In a way that silence was the loudest thing I've ever heard." The luminescentclosing track Helium (White Pyramids) is Bayley's final reckoning with guilt, its final moments looping the listener right back to the start of the album. "We've all done shit that we really regret," he says, summing up Dreamland's spirit of confession and catharsis. "You have to forgive yourself."
The album emerged from a traumatic period for Glass Animals. In July 2018, Joe Seaward was knocked off his bicycle by a van in Dublin, breaking a femur and fracturing his skull. For the first week, he says, "I couldn't speak and I couldn't remember anything: what happened, who was there, how much pain I was in. It's a black hole. I had neurosurgery and woke up with staples in my head."
"That was a scary moment," says Bayley. "I'd lost my best friend and I thought I was going to lose another one. I did a couple of years at medical school so I knew it could go either way."
As Seaward gradually recovered, he was able to participate in the recording of Dreamland and played his first show since the accident in Oxford last November. "All of the friends and family who had wondered whether or not that would ever happen again were able to share that night with us."
Recorded in London in 2019, Dreamland was produced by Bayley and mixed by David Wrench, Manny Maroquin and MixedbyAli, with invaluable advice from executive producer Paul Epworth. Glass Animals' most enthralling album to date, it's a dream pop record of rare scope, vision and emotional depth. So the discomfort of autobiographical songwriting was worth it, then?
"I'm still quite self-conscious about it," Bayley admits with a smile, "but it's done now."
He went and made an album and he called it Dreamland.