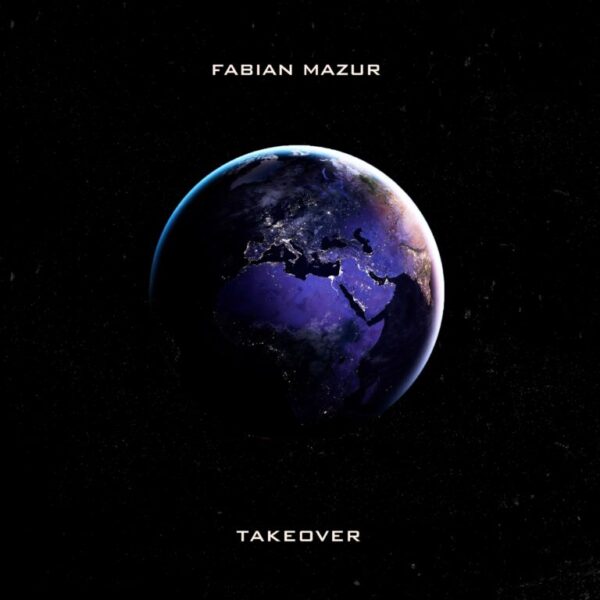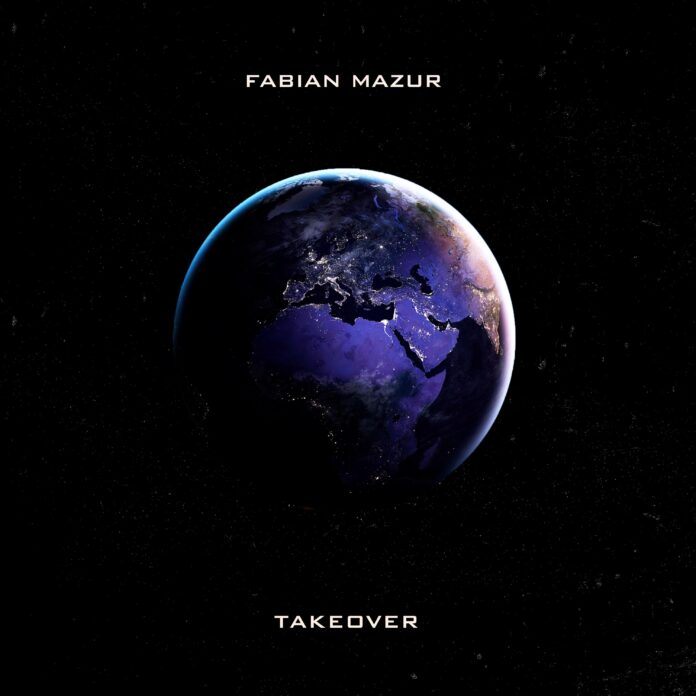 The multi-time Danish DJ Award nominated DJ and producer Fabian Mazur has become one of the most prominent stars of electronic dance music. He is widely known for his signature sound which features influences from both Hip Hop and Trap music. Over the last few years, his career has exploded into new heights thanks to tracks like, 'Imma Get It,' 'Right Now' and 'Arena.' All of these songs have received a thunderous response from fans of bass music. Fabian Mazur – Takeover has now been released. It is an exceptional cut that has got all the ingredients to become one of the best Trap songs of 2020. With the release of this track, the Denmark based artist has made it clear that he is going to take over the bass music scene!  
Fabian Mazur – Takeover opens with a subtle synth line accompanied by robotic vocals, giving off an intoxicating feel. The electrifying riffs of the song will captivate you in the ambiance of its destructive beats. The track vibrates with percussive energy and charismatic rhythms that feel ultra-modern. A breathtaking collage of ethereal chords and progressions craft this peak time cut. This track is a magnificent effort by Mazur and it won't be a surprise if the listeners start to hail it as one of the best Trap songs of 2020. 
'Takeover' by Fabian Mazur is Trap music at its best. It is a highly invigorating release that is charged with many galvanizing elements, making this a thrilling release for the fans. The track features some epic pad work that flourishes and adds a complementary touch. As the song proceeds, chiming melodies and thumping basslines reveal the brighter side of the mix, proving that this tune really is a work of art that deserves a spot in the Beatport best Trap songs of 2020 chart. 
What makes Fabian Mazur – Takeover special is the fascinating amalgamation of both melodic and hard-hitting elements which gives this tune a creative flair. This song encapsulates the essence of Trap music and oozes modernism and classiness altogether. It is a high-energy odyssey with rolling percussion and hypnotic beats that will have an instant simmering impression on the listener. Considering how brilliantly Mazur has composed this sharp-edged track, there is no doubt that it will become one of the best Trap songs of 2020.
Download 'Fabian Mazur – Takeover' HERE and stream the song on YouTube below!
Streaming options:
---
Connect With Fabian Mazur:
Join Us On:
---
More About Fabian Mazur:
Since 2010, Copenhagen-based producer Fabian Mazur has released many tracks and remixes, expanding from the Danish club scene to an international audience. Gaining support from artists such as Martin Garrix, Tiesto and Afrojack, Fabian's recent releases have been pulling in streams from all over the world including "Right Now" with over 15 million Spotify plays and "Arena" topping 10 million Spotify plays.
His sound is electronic and bouncy with a clear inspiration from hip-hop and R&B that has been supported on a variety of playlists including: Mint, Beast Mode, Fresh Electronic, Dance Hits, Friday Crate Diggers, Spinnin Records Top 100, Trap Nation, Trap City, Electronic Gaming, Mad Decent Weekly and New Music Friday in more than 15 countries.
Fabian comes from a family with a musical heritage. His parents are career jazz musicians who continue to tour to this day. His father Klavs Hovman plays the bass and is a solid foundation on the Danish jazz scene. His mother Marilyn Mazur is a world-renowned percussionist who has toured with legends such as Miles Davis and Wayne Shorter.
In 2013, Fabian received a platinum-certification for his remix of "Chuck Norris" by Kongsted. Other accolades include eight nominations at the Danish DJ Awards 2014, 2015, 2016, 2017 & 2018 – "Mainstream DJ Of The Year," "Urban Release Of The Year" and "Remix Of The Year." In 2018, Fabian won the award for "Urban DJ Of The Year".
Fabian also spends time producing a vlog series featuring all his own music and has also released many production-related tutorials. His videos give a glimpse into his daily life as a full-time music producer and DJ.
Furthermore, in 2017 Mazur created Elixir, a sample pack company exclusively available on the Splice platform, and has since been releasing more than 15 sample packs with many being featured in the Top 10.