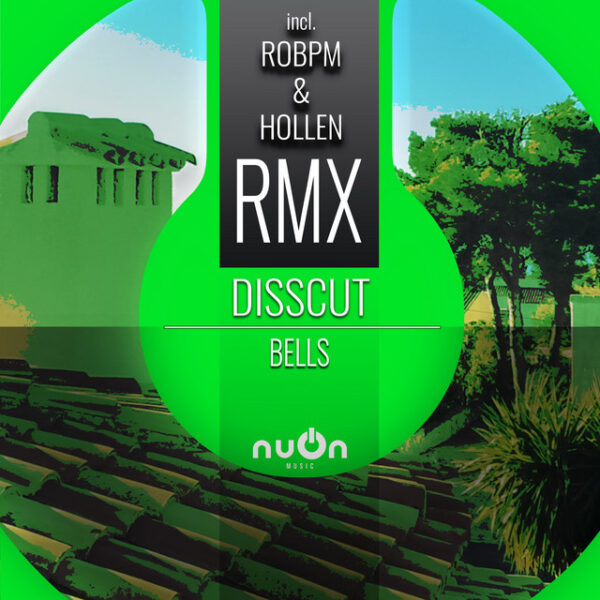 We are always excited whenever Disscut drops new music. There is something about his releases that gets the fans pumped up every time. Based in Germany, he has put out many energetic tunes over the years including, 'This is Funk,' 'My Drug' and 'Get Together,' He has now issued his new track entitled, 'Bells.' Issued by nuOn Green, it is an entrancing Melodic House & Techno song that will slay the dancefloors with its magnetizing rhythms. 
Disscut structured his latest track 'Bells' with distinctive and sharp elements that will leave you spellbound. This song is a fascinating opus that is created with eloquent percussion, subtle basslines, and mellisonant rhythms, making it a wondrous release. The artist embellishes the track with his celestial counter melodies as he interacts in an impressive way with the intonation. This Melodic House and Techno song is amazingly catchy to listen to and will quite easily elevate the overall energy of the environment. Released on nuOn Green, 'Bells' is a pliable composition that has some penetratingly beguiling beats that captivate the listener with its ecstatic aura.
'Bells' by Disscut boasts clever rhythms, hard-hitting beats, and blown-out melodies that all add up to the sheer undisputed quality of this brilliantly crafted track. The chunky riffs of this tune are perfectly influenced by the producer's underground credibilities. It is a quirky Melodic House & Techno song that sounds extremely mesmeric and will boost the electricity in the atmosphere. The song is mostly dominated by corrosive basslines and exquisite synth stabs that are fused perfectly with some epic percussive work, giving the track an extra oomph. 
Disscut's 'Bells' is a bassy track that hits hard. The song is constructed to thrill the listeners with its intensity that will make them headbang without even realizing it. This nuOn Green's release is an outstanding track that will surely crush Beatport's Melodic House & Techno chart. 
Download 'Disscut – Bells' HERE and stream the song on YouTube below!
Streaming & Download Options:
---
Connect With Disscut:
Join Us On:
---
More About Disscut:
Disscut is a techno DJ and producer from Göttingen, Germany.
Since his earliest childhood, he has been fascinated by the power of music.
As a self-taught musician, he constantly tries to set his feelings to music with new techniques.
On top of all of this Disscut also owns and runs his own label 'Vinyllover Recordings' where he helps develop new talent and grow the musicians in his community – true to the motto: it does not matter what, but how!