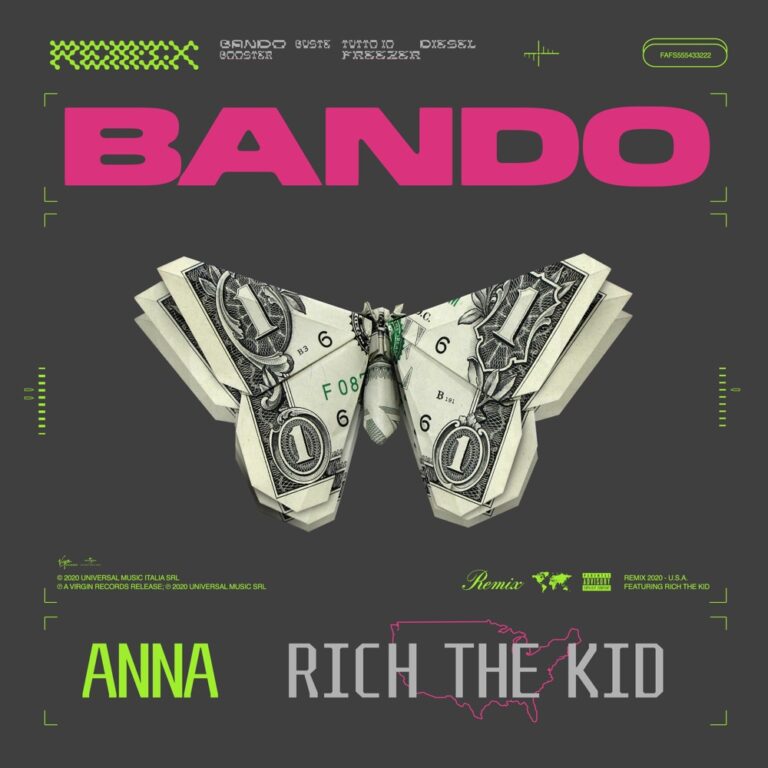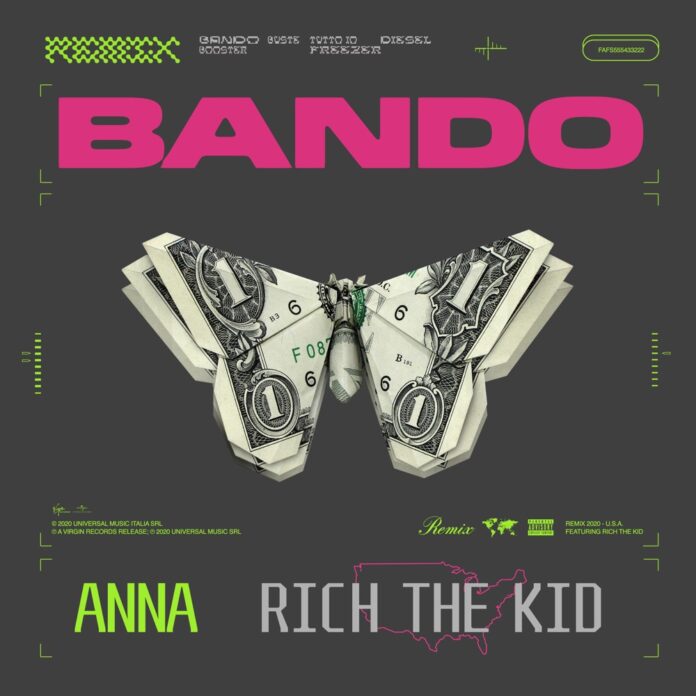 Born in La Spezia, ANNA developed her love for Hip Hop music at a young age. In 2018, she decided to do freestyles on Instagram which helped her gain some recognition. This led to her recording two songs with Anis entitled, 'Holidays' and '24/7' both of which accumulated thousands of hits on different audio streaming platforms. In February, she released her track, 'Bando.' It became a huge success and has received over 13 million views on YouTube. ANNA has now shared the remix version of 'Bando' which features a guest verse from the famed rapper Rich The Kid. Issued by Universal Music Italia, this song is an impressive release that EDM and Hip Hop DJs will love to add to their sets, making the tune ready for big festivals.  
After the success of 'Bando,' ANNA decided to give the track a remix treatment with a little help from her friend Rich The Kid. The duo goes hard on this song which features an intoxicating Hip Hop groove and lethal flows. The track is polished with luxurious basslines, intense vocals, and catchy synths that give off an exuberant atmosphere. This Universal Music Italia release is a kind of track that will turn up the club.
ANNA and Rich The Kid are great at dropping dope bars and this version of 'Bando' proves just that. They perfectly complement their style on the track and have already impressed the fans with their incredible flow. This exhilarating cut narrates attraction and tempting fascination that is cleverly alluding. Their voices shine with resonating ambiances over the pad work and heavy percussion, making it a playful addition to your Hip Hop playlist.
The remix of "Bando" by ANNA and Rich The Kid feels raw and intimate but bold at the same time. The song gradually builds to a crescendo, complete with driving riffs of bass and synth neatly packed into their vocals. Released by Universal Music Italia, this tune is a must-listen for all the fans of Rap music. 
Stream 'ANNA, Rich The Kid – Bando (Remix)' on YouTube below!
You can also enjoy the song on Spotify and Apple Music.
Connect With ANNA:
Join Us On:
More About ANNA:
Anna Pepe, aka "Anna", was born in La Spezia in 2003. Raised among her father's vinyl, who is a DJ and collector, she approached the world of hip hop from a very young age.
Passionate about studying the piano, in November 2018 she decided to release her first freestyle on Instagram. The following year her friendship with rapper Anis allowed her to collaborate on the singles "24/7" and "Holidays", which recorded hundreds of thousands of views on YouTube. At the same time, Anna decides to undertake a solo path that will lead her to publish her debut single "Baby" in March 2019.
A few months later another lucky experiment is ready: at only 16 years of age ANNA releases "Bando", scratchy lyrics rapped on a House beat, which immediately becomes viral everywhere.