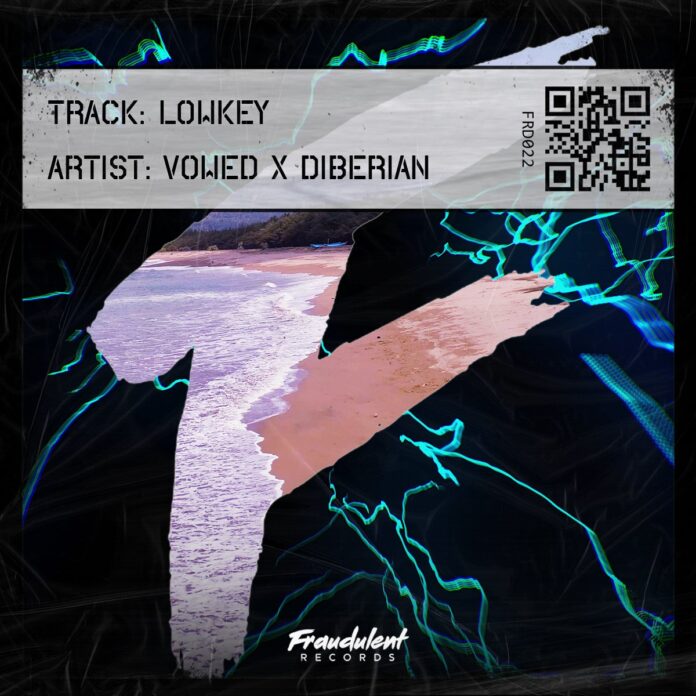 2020, although how bad things are with the pandemic, is turning out to be an extremely exciting year for EDM fans. A lot of popular producers have stepped up their game in recent months, delivering hit after hit, and one of those stars is none other than VOWED. He is a genius when it comes to producing Deep House and Future House music, and if you don't believe us, then just listen to his remix of 'Ghost' by Tchami. The remix will simply blow your mind! The Parisian DJ/producer is not going to slow down making bangers for the fans. In fact, VOWED – Lowkey has just been released on Fraudulent Records. It is a collaborative effort with his friend Diberian. This song is a Tech House treat that will definitely get crowds pumped at big festivals and clubs. 
VOWED – Lowkey is the explosive Tech House cut we didn't know we needed. One of the thing that makes it a memorable tune is the presence of Diberian, who adds his signature touch to the track. Issued by Fraudulent Records, this song is equipped with a jaunty melody and bouncy rhythm that will surely get everyone raving. The track projects a breezy vibe, and some earnestly introspective thoughts in all of its facets. It is ornamented by inventive licks and lusciously understated keys that often lifts into trippy falsetto. 
The song 'Lowkey' by VOWED & Diberian showcases technical and creative maturity amid a continuation of their efficacious musical recipe. From the start, the song impresses with the production of its groovy beat and bouncing bass that complements the vocal perfectly. It immediately dishes out warming energy before channeling its Tech House attitude via resonant, overlapping synth chords and steadfast rhythm. Blended with impassive melodies, the track is like a gripping venture.
VOWED – Lowkey is a fusion of kaleidoscopic percussion and mind-expanding rhythms that entrances the listener in the easygoing colorfulness of the vocals. The deep tones and temperamental shifts, gloriously cascade around his and Diberian's thoughtful production. This Fraudulent Records release is easily one of our favorite Tech House tracks of the year so far. 
Download 'VOWED & Diberian – Lowkey' HERE and stream it on YouTube below!
You can also enjoy the song on Spotify and Soundcloud!
Connect With VOWED:
Join Us On:
More About VOWED:
VOWED is a Parisian producer, and started a journey in music after feeling inspired by traveling the world. His goal is to share his creative thoughts and communicating energy and emotions to the world. The eclectic producer has since had a steady flow of successful releases. He released music on labels such as Mixmash Deep, Gold Digger, Diverge Records, Fraudulent Records and Panther's Groove.
He also received support from the likes of Laidback Luke, Fedde Le Grand, Bingo Players and Swanky Tunes. VOWED is certainly an artist to watch evolve over the next years.